About two weeks ago, my two sisters who live locally hosted a beautiful luncheon for me, in honor of my baby arriving soon. It was hosted at Claudia's house, which is a gorgeous venue for anything, particularly an event that requires food. :)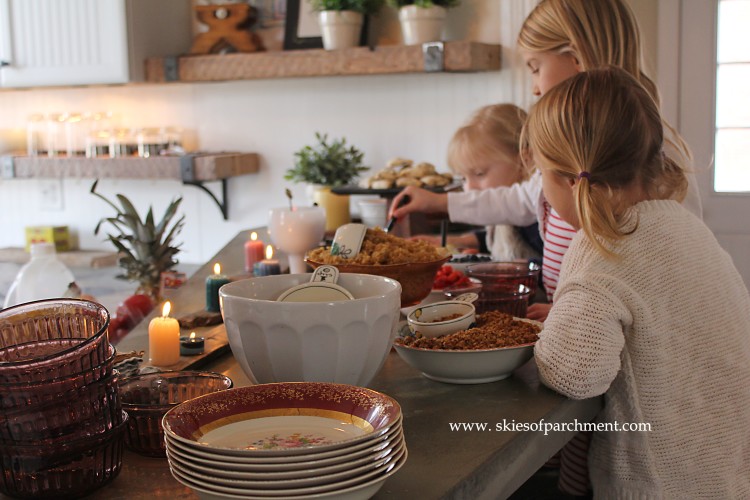 The luncheon was Yogurt Parfaits that were perfection, with every kind of wonderful topping imaginable, and the best Chocolate Chip Scones made by Liz, and Macaroons (that were eaten so fast by the kiddos present it was a little embarrassing). ;) And hot coffee and tea, and a Mocha Punch. It was a pregnant woman's heaven!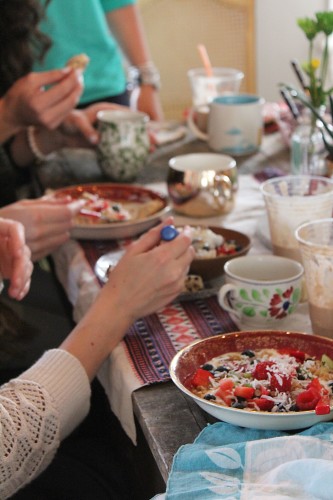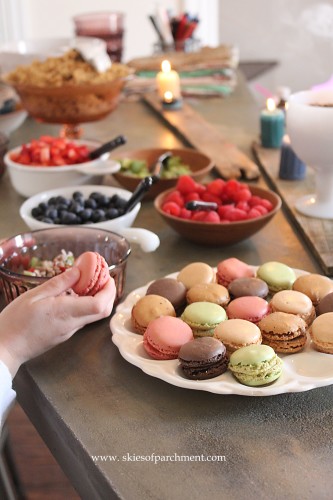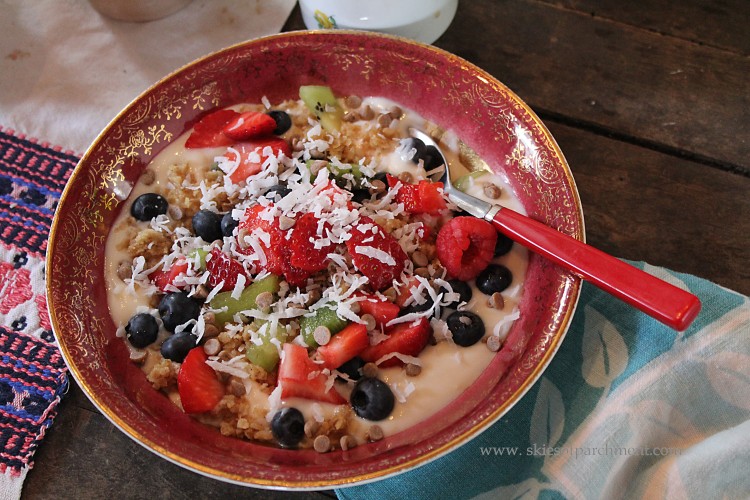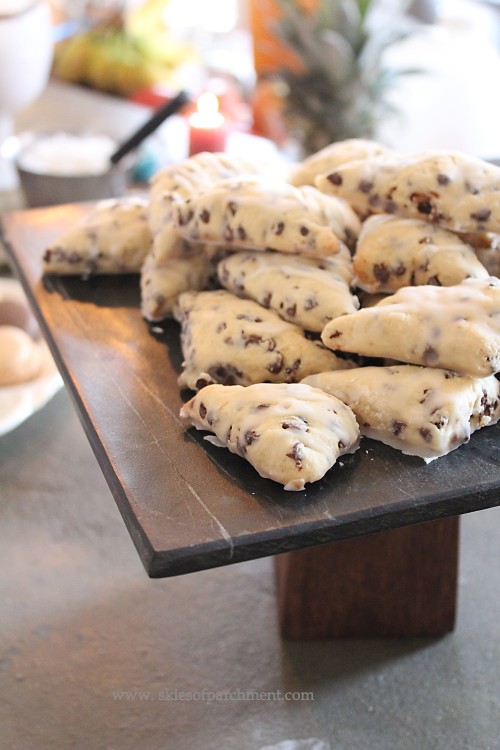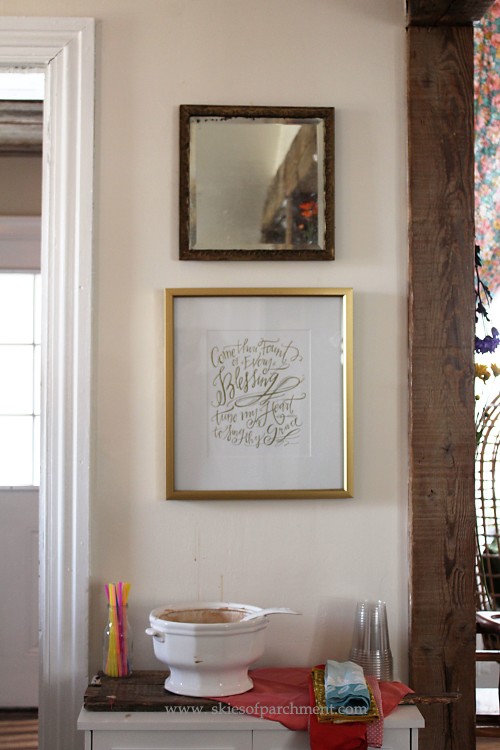 It was a small group of us, as I really enjoy smaller groups of people for some things, and so my two sisters, three sisters-in-law, and two dear old (as in long-time-ago, not as in age-old :)) friends were present. It was such a special time! Maybe because of moving in the past year, and missing the friends I left in the south – times like this make me so grateful for the friendships that I do have here!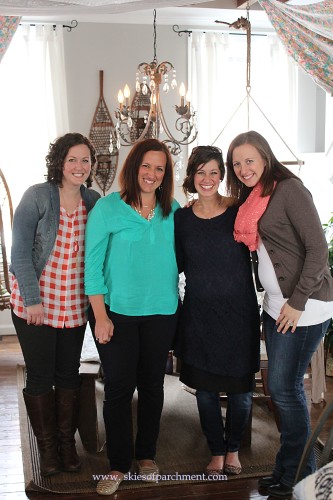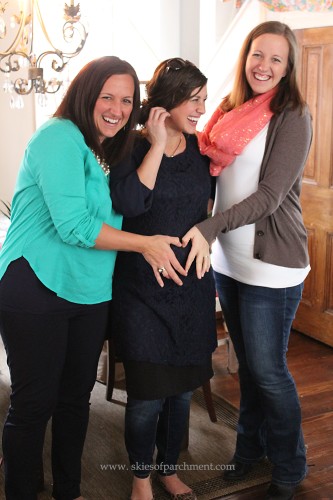 My sister-in-laws and I – they are so much fun! And cracking us up by making the over-used heart on my baby bump. :)
Somehow I don't have pictures with any of the other lovely women or my sisters? I know they were taken, but must have been on different people's phones instead of my camera. Which is SAD.
I said NO GIFTS, but these ladies wouldn't listen. :) I mean, by the 4th baby, I don't really I neeeed anything. Our house is small, I have baby things from my other kiddos, and I'm trying to be super minimalistic. But, it is really fun to have some darling new things. :)
These three little guys are Ben's and my nephews, and all of them were born 11 months ago within 2 weeks of each other! I love them so much, these little cuties!!
Canon // Harrison // Benson (their names sound like they could be triplets)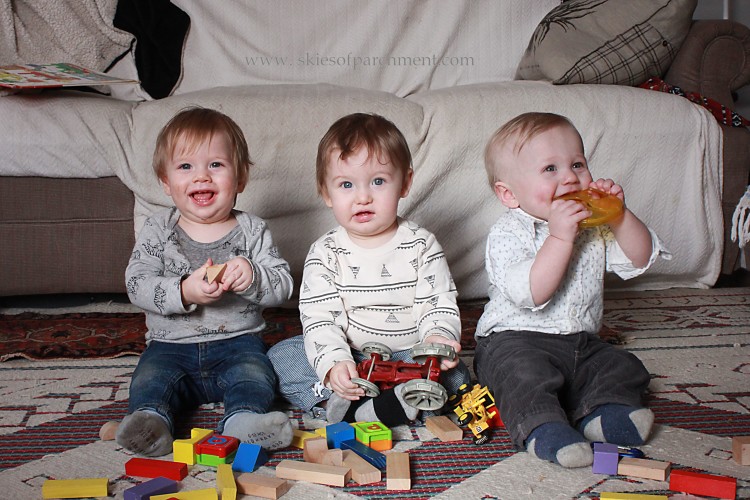 The dining room deserves its own blog post – it's truly that lovely. Chris & Claudia remodeled this old house about a year ago, completely transforming it from a dingy dark city home into one that is simply stunning and bursting with light and uniqueness. Exposed wooden beams on the ceiling, exposed brick on the walls, beautiful wide trim…  and then decorating touches like vintage snowshoes and chairs that hang from the ceiling?! happy sigh. They are an amazing team. And they have their own remodeling/design company if you live locally. :)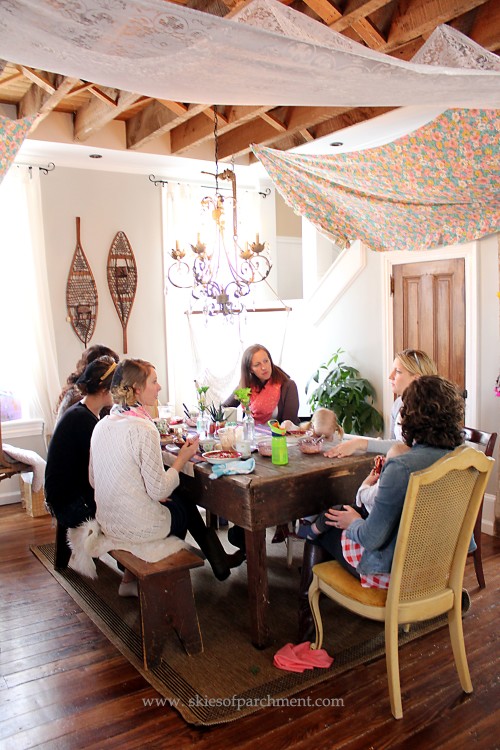 Thank you, sweet women, for the most lovely time. Your love and friendship is so special to me!
And the anticipation continues! hashtag 40weeksand4days
:)