Down here in the Deep South, we are rather in amazement at all the arctic weather we hear about and see pictures of, all within a day's drive due north.
Here? We just spent a happy weekend at the coast with friends, and are having weather in the 70's and 80's. It's… nice. :)
But I would be lying if I'd say I don't miss the snow. I spent the first few years of my life in the tropics of Central America, and after that, in the Northeast United States. Some of my favorite childhood winter memories include snowfalls and winter wonderlands and hot chocolate warming frozen fingers and making snow forts and snow tunnels and snow men with my dad and sisters and all kinds of things involving SNOW!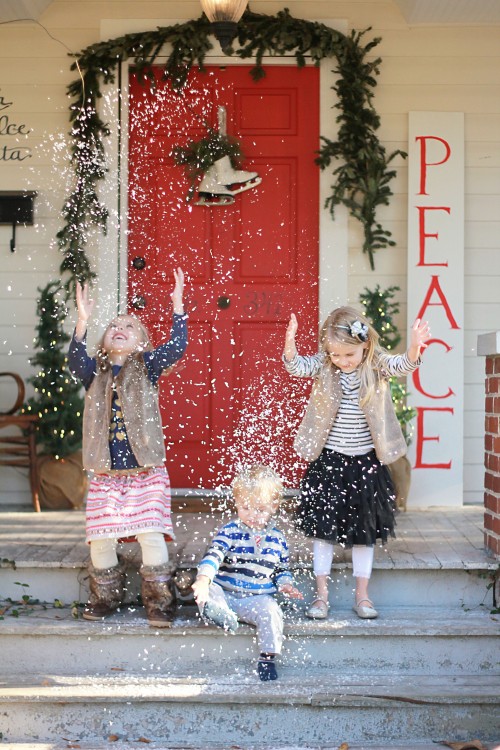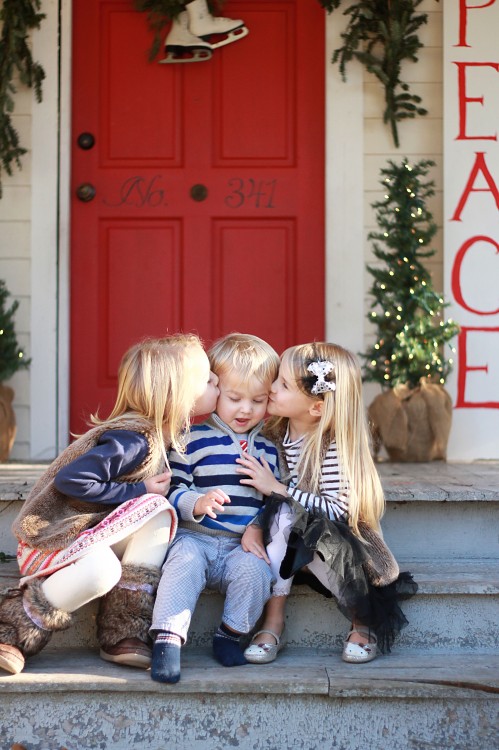 I have to admit to a bit of wrestling with contentment this winter. It's very probable that if you're a "transplant" of any kind, you may feel as though your kids miss out on what you knew as a kid, to a certain degree. I'm not mad I live where I do… It's just that it makes me sad that my kids don't know what a real snowfall is like, or what it's like to be snowed in! [Yes, I'm a real snow-lover, with no shame at all about it. :)]
And if you're a transplant yourself, you may feel similar feelings, only with your particular memories in mind. If you experienced a happy childhood, you just want your kids to have a similar experience. Funny thing is, if we ever moved north, my southern husband would probably think his kids are missing out on southern things! :)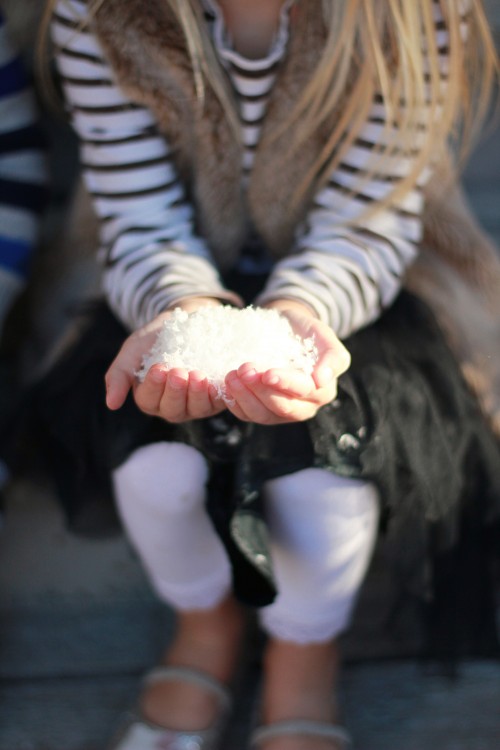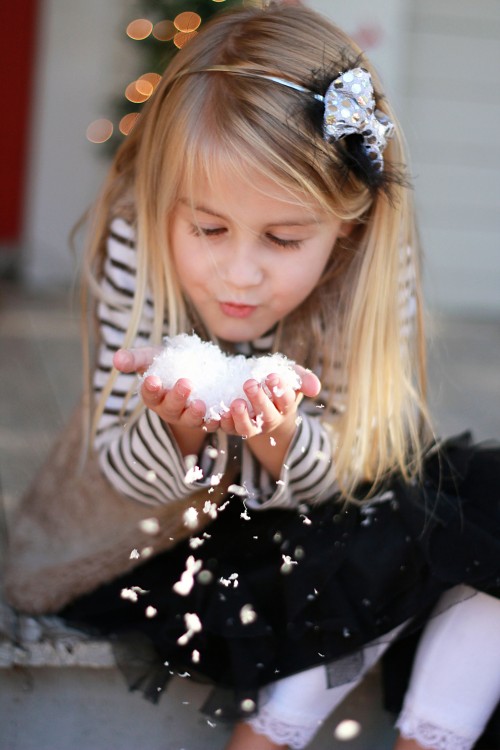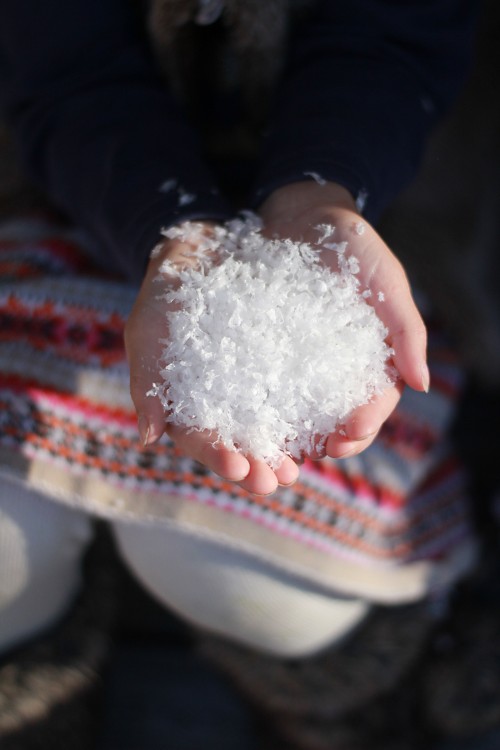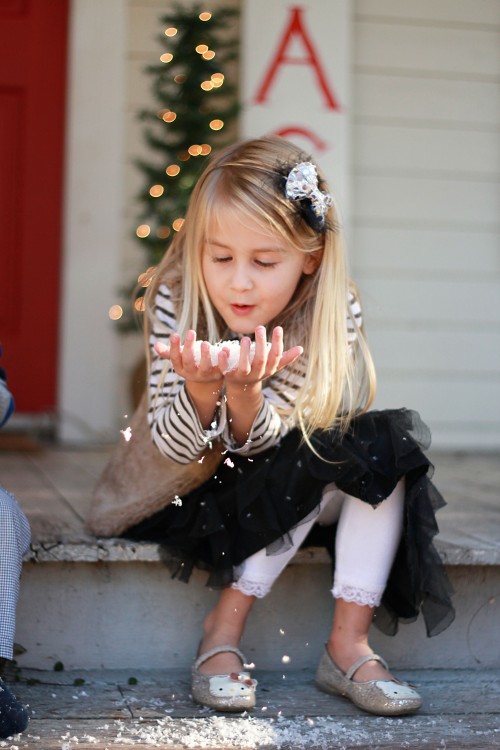 Sometimes, the grass looks greener somewhere else.
Or, in my case, sometimes the snow looks more appealing than 70 degrees. :)
And sometimes, I just have to CHOOSE joy, no matter what the circumstances are.
I don't know about you, but joy isn't something that necessarily comes hunting me down:
it's a perspective I must choose, even in the midst of what I think are less-than-perfect circumstances.
For me, joy is a trust that God's ways are perfect, that He is good, and His heart for me is kind; and that even when things don't make sense, I can still trust HIM. Out of that spills joy – the knowledge that God knows best [for me and my kids, and they're not missing out!] and He sees the bigger picture.
It's a lesson I only have to learn, well, every day. :)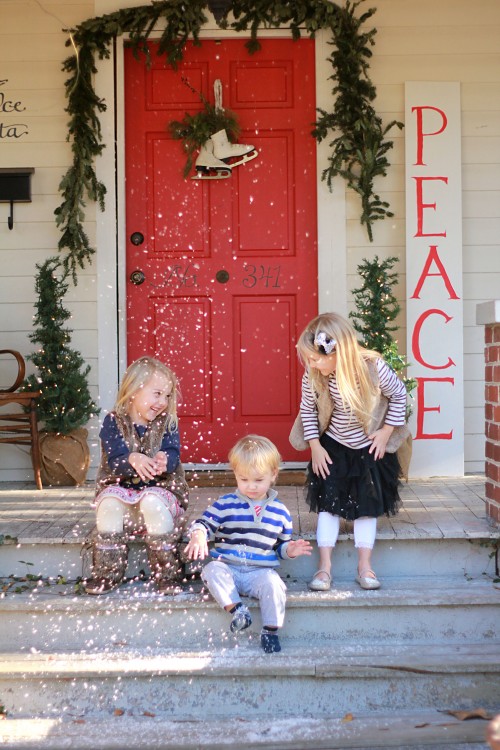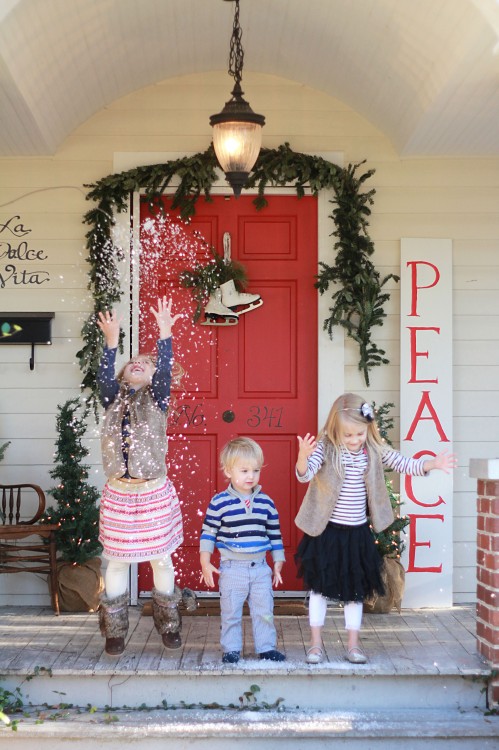 So, just for fun this year, on one particular day when my family [who lives in the arctic weather] was having yet another 8 inches of snow, I declared a snow day here. Yep, right here in the Deep South. There was nary a flurry in sight, or even the hopes of one, but thankfully it was cool enough to build a fire in the hearth,  so I gathered the kiddos around and told them snow stories of when I was a little girl. And I told my wide-eyed children that some people get to have snow days, when it snows so much they can't even go to school or to the store, and they stay home and have fun. [Right, northerners-with-cabin-fever? :) ] And we had ourselves a snow day! *insert cheers and hurrays*
We read stories, like The Long Winter, the kids played and colored pictures and couldn't believe the great idea of their mother, and we pretended we were in a blizzard. :) It was just the most fun ever!
So where does this "faux snow" come from, you may wonder? Well, places like Target or Michaels sell a generous bag of faux snow  ['faux' rhymes with 'snow'] for $1.99, so we opened up a bag leftover from Christmas and had us a little snow fall. :) The pictures were taken on Christmas Eve, our snow day was two weeks ago, and I'm just now writing about it. :) – thus the Christmas décor (which is still up on my front porch, actually: I just cannot bear to take it down).
I absolutely loved the kids faces on these pictures ~ Zoe especially. When she's thrilled out of her mind, she laughs. And she was laughing and laughing during this little snow play. ♥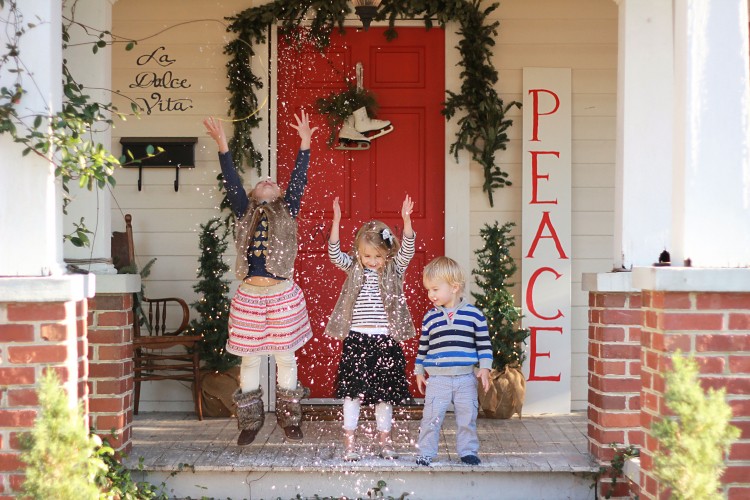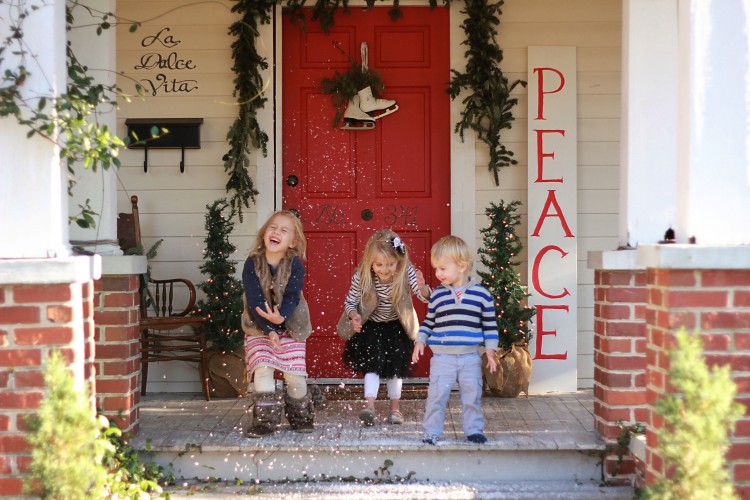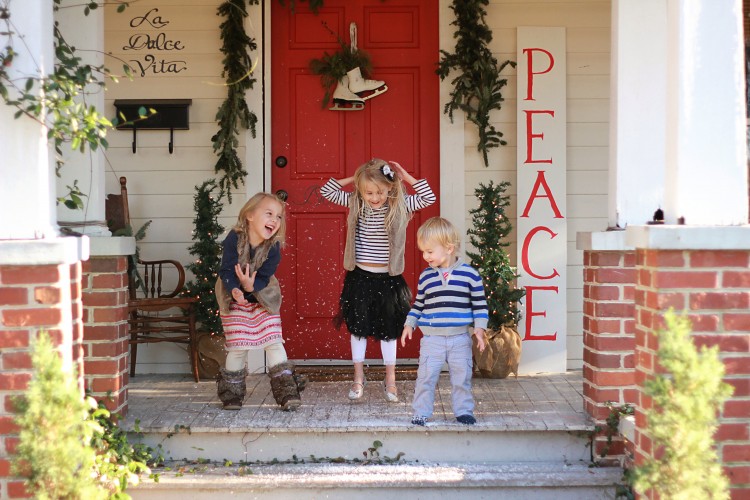 And they were having faux-snow much fun, I had to join them! This little spur-of-the-moment snow fun will be one of the best things of the Winter of 2014 for us! It really IS the little things. :)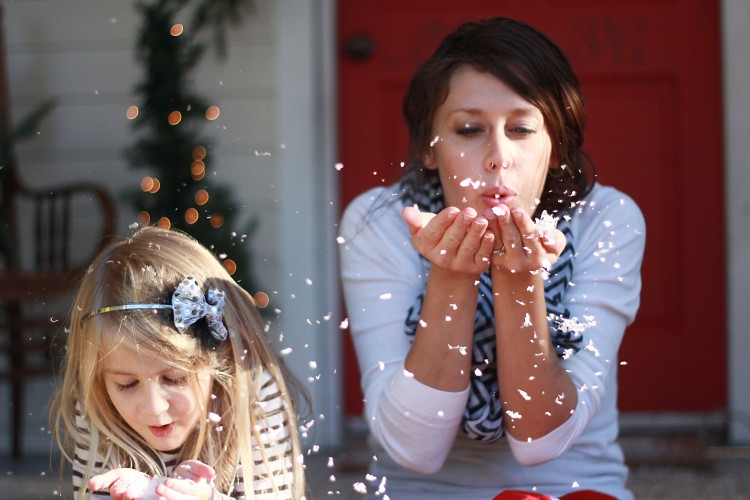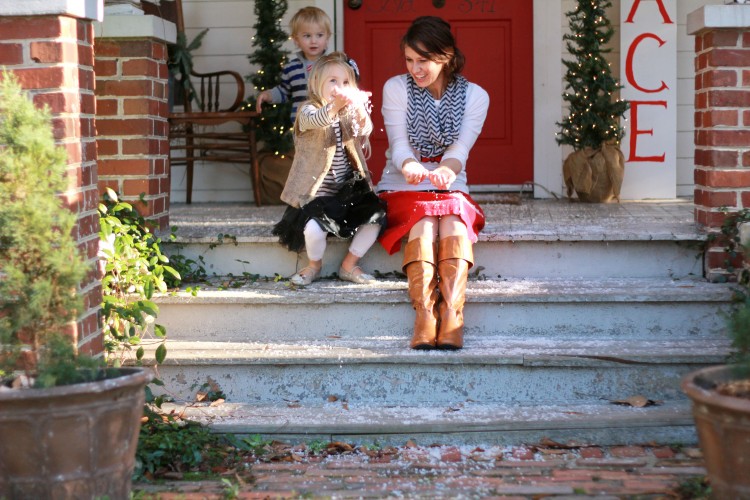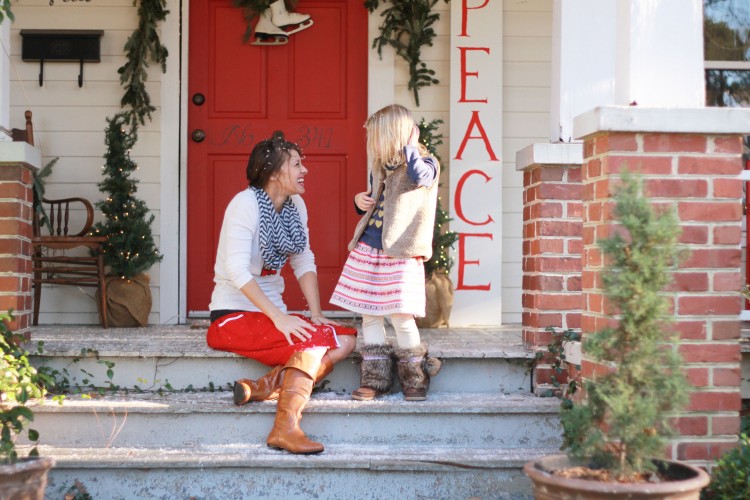 And what do you know, we made [faux] snow memories, even in the south! :)
May your day be sweet, as you choose joy this day.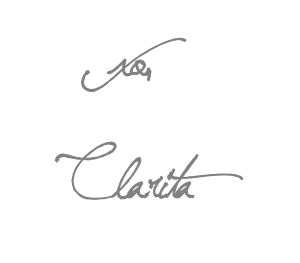 Postscript: Just a reminder that this is the last day of the Chalk Shop giveaway! The winner will be chosen and notified tomorrow.