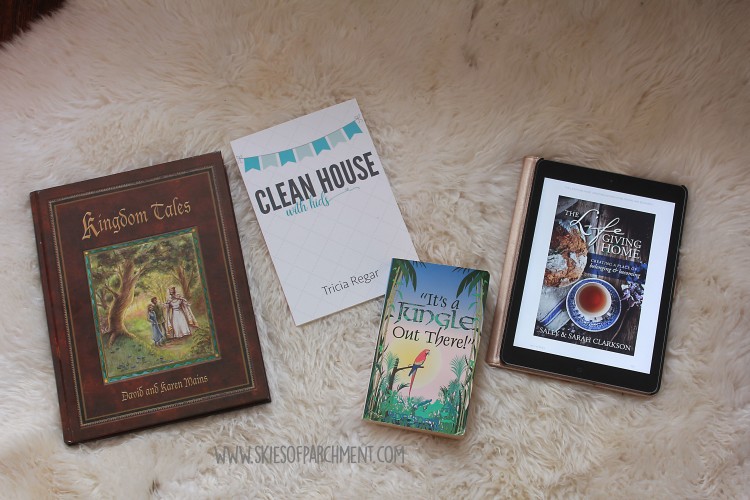 I'm a firm believer that the books we read can shape and impact our lives tremendously! My mother instilled a deep love of books within her children, and I'm honored to now pass along that same love to my own little ones!
We are in the middle of more than four books at the moment, but I'll highlight only four of them right now – two for the kids, and two that I'm reading.
This book came with our history & literature curriculum for the year, and it was a brand new one for me. It didn't take longer than a chapter or two into it that I realized this is a classic tale, and one that rivals John Bunyan's Pilgrim's Progress and C.S. Lewis' Chronicles of Narnia in quality and even in story line and setting. The stories captivate my 7 & 9 year olds, but is a little above what my 4 year old can grasp. He does still love to listen in though, and even if he doesn't understand everything, it's still good soul and brain development for him.
This was one out of a set of three that my mom read to us kids years ago, and I remember just loving them! So l purchased the set for us, and we are reading them together as a family. The books are written by someone who grew up in the jungle as a missionary kid, so they are full of adventure and meaning. And, oh my WORD. His writing style just kills me! I don't know if anyone else will find his stories as humorous as I do, but the way he writes will literally have me doubling over in laughter, tears just rolling down my cheeks! That is a very very rare book that will do that. Needless to say, it's quickly become a family favorite. :)
Also found on Amazon, and there is a Kindle version too.
Tricia is someone I started following years ago when we both blogged, and then I started following her in Instagram too. She and her husband have four adorable little children, and I loved what I saw in her as she raised her family – hard working, lots of love, but she was very intentional about how having kids doesn't mean having a messy, cluttered house! In fact, her decision to get rid of a lot of toys and simplify even made some big-name websites, because her ideas are so unique and they work!! So when I knew she was writing a book, of course I wanted to get it. :) It's easy to read, and SUPER practical, which I love! I've told people it reminds me of The Life-Changing Magic of Tidying Up (Marie Kondo), but for someone that has KIDS!! There are a lot of organizing and practical tips out there, but I've found they are largely written by someone who is a) single, or b), has 1-2 [grown] children. For someone in the thick of it with little ones, I loved how practical it was, and how she advocates that even homes with lots of children in them can be beautiful!
Sally Clarkson has been a long-time favorite author of mine. Her children are now grown, but this time Sally and her daughter Sarah co-write a delightful book together on family and the home. It's divided into sections that go along with the months of the year, and I just want to sit and drink it in! I consider Mrs. Clarkson a sort of mentor to me as I raise my family, and nourish the souls of my children.
Find it on Amazon, as well as Kindle
This weather, with the air turning just a bit cooler, makes me want to curl up with a book and a hot cup of tea. :) These days, with a lot of little ones around, I need to be very intentional about making that happen, but it's rewarding and refreshing when I do!
Happy Wednesday, you all!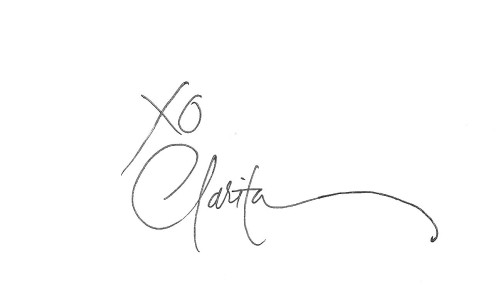 P.S. Thank you for your kind words in welcoming me back! What a gift to be surrounded by such kindness and warmth! <3