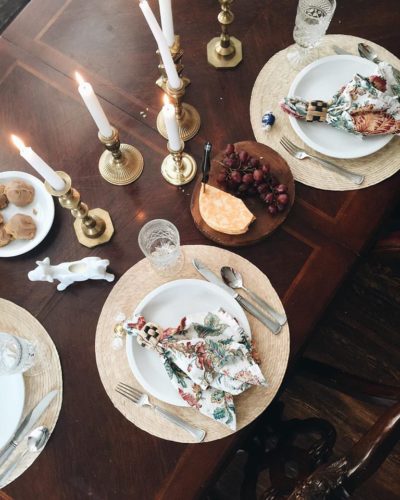 Happy Monday, you all!
It's one of my favorite days of the week, and today included a brunch with friends then office time while the boys napped and the girls were at Monday School. It's my at home day this week, and I love that – feeling like I can get organized for the week ahead. Especially when it's a busy holiday week, and the next few days are extra busy!
I've done a little bit of "fluffing the nest" for autumn, as I'm sure many people are also doing with Thanksgiving coming up! Next week that's going to change into winter décor (yaaaaay!!) but before it does, here's a little peek at my house this week.
It's that time of year when the weather suddenly turns chilly, and all I want to do is curl up with a cozy blanket and sip a hot drink! :) We've had an unusually mild autumn, and it's been wonderful to still be in short sleeves and have the kids play outside, but now that winter is coming I'm so excited about that too. Namely, about snow. My snow-loving heart can't wait!
It really can be the simplest things in decorating; a candle burning, a cozy blanket, a pillow, some mugs set out for hot chocolate, a little spot that invites, "Come and sit!" But the main thing for me about fall décor is to make it cozy and inviting. Spring and summer need to say, "Be refreshed! Be energized!" And fall and winter need to speak, "Rest. Warmth. Cozy."
Autumn decorating to me is pretty simple – adding lots of neutrals and whites, plush throw blankets in the living room to snuggle up while we read books or watch a movie, changing summer floral pillows out for a more wintery look. I don't do a lot, or any actually, with orange and brown – I just keep it neutral and buy a few white pumpkins to add in for seasonal effect.
For the living room I added a cozy white blanket, fur pillow, and navy pillows to the sofa area. I kept the gold pillows that were already there, just added and changed out a few around them. Gold is my favorite neutral right now! I can hardly get enough of it, and it will be a sad day when it's not as fashionable anymore. I'll need to find a new crush.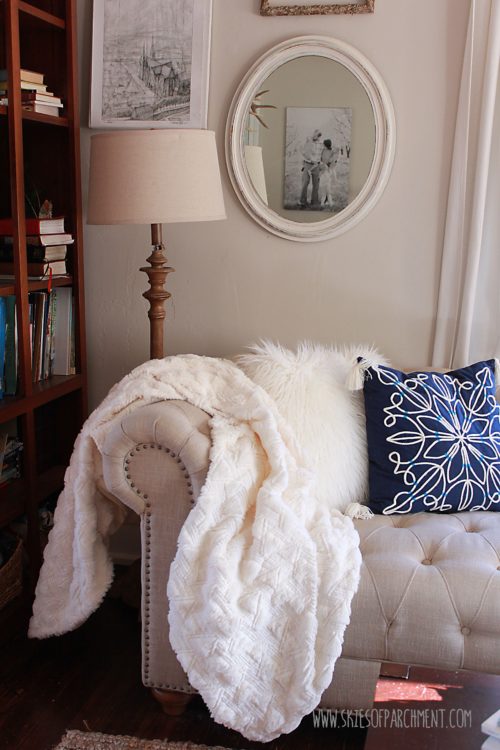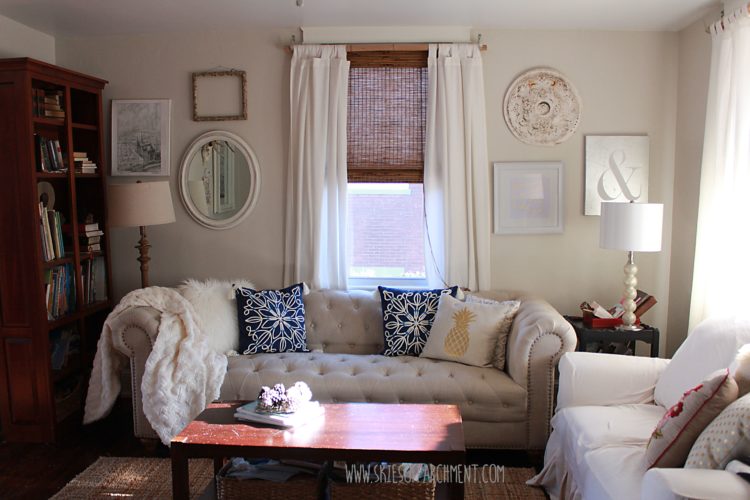 [Yes, that is a tufted sofa, and yes it came from Craigslist! My forever BFF.]
With four kids in the house, it's not going to be perfect. And that's okay. I don't want perfect – I want a home that my family feels like is a place of rest and of safety, and I want it to be beautiful. That's my criteria. :)
Another favorite thing for me to add for the cozy factor are furs and sheepskins. On the back of a sofa, on a piano bench, across a bench at the kitchen table… Because my house has mostly neutrals, it needs to have a lot of texture to make it look cozy, and furs and sheepskins do that well!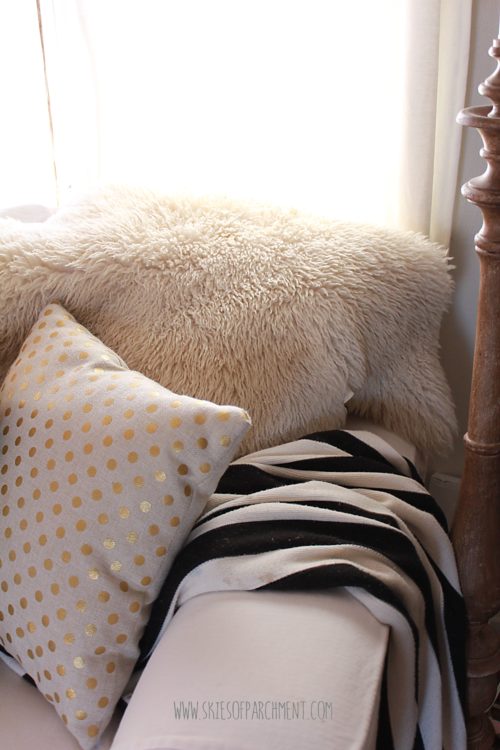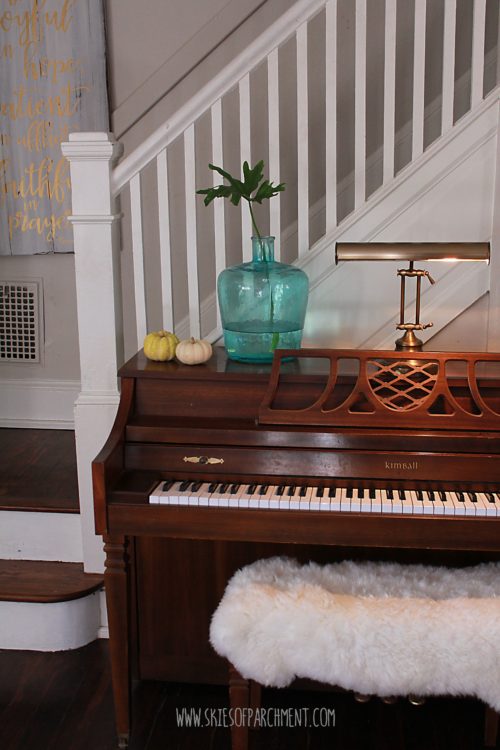 And just a bit of cozy in the kids' bedrooms as well.
Girls' room ~ fur pillow, flannel sheets for those cold nights.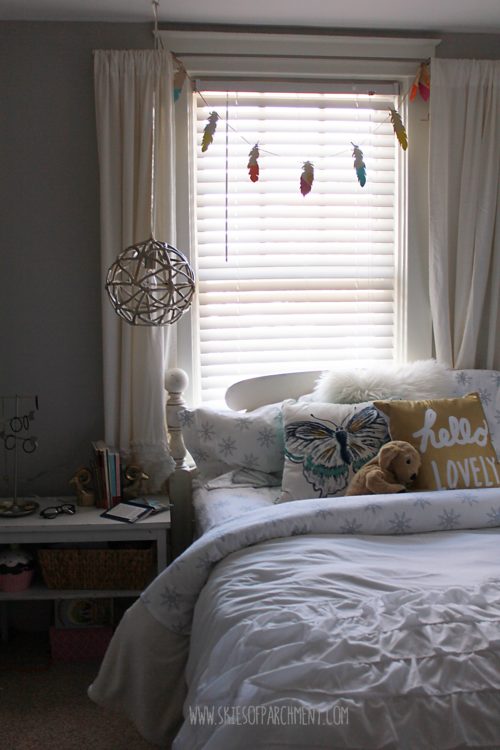 Hudson's room:
Buffalo plaid pillow, cozy bedding.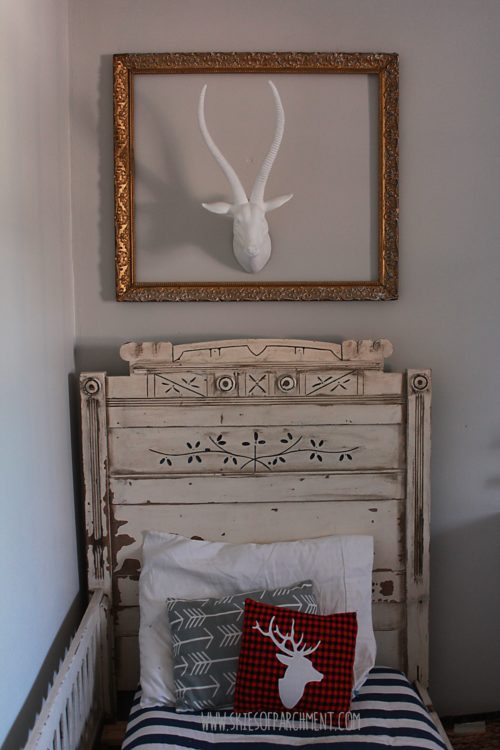 And of course there are some amazing inspirations online. I perused Arhaus on Pinterest because they are just so beautiful, and found these images that I just love.
Tufted sofa in navy (my new color love).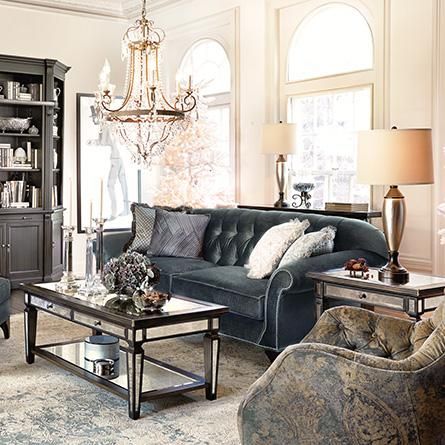 Soft pillows. Everyone can always add more pillows. To comfortable sectionals, accent chairs, you name it.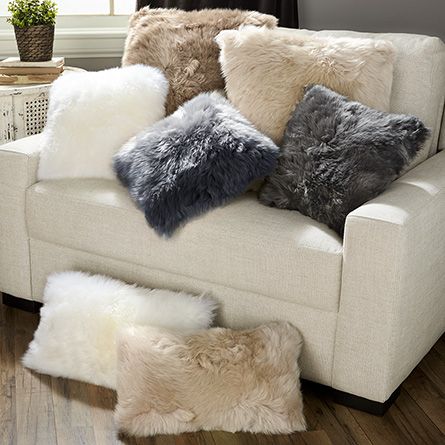 Adding some woody touches, one in brown, and the other in gold.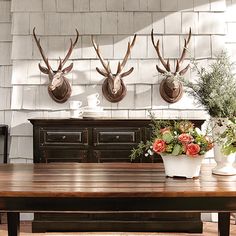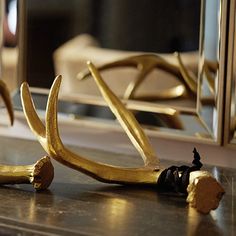 And I was super honored to find my Thanksgiving table idea pinned on their site!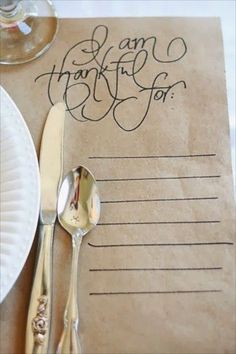 It's a busy week for us, and I'm excited about seeing far-away family and spending time with those I love so much! Enjoy your holiday, friends!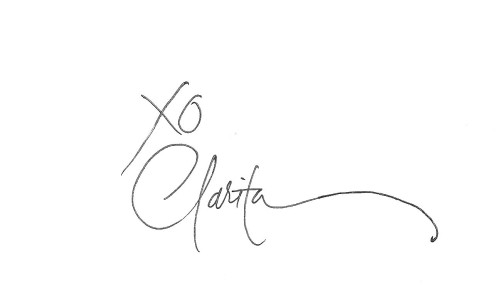 other posts you may enjoy...