I think this is the only room in the house I haven't done before & after pictures of, and I wanted to document this yet before we move! :)
The master bedroom seems to be the hardest room to pull together. Often it's the most neglected room because it's the least visible to guests, and so the focus goes to the room that are seen more easily.
But I wanted to make this room be a restful place, a room where we could walk into and feel that it's a sanctuary. For us women, sometimes we tend to make it look a little too feminine, and I didn't want my husband to feel uncomfortable in his own bedroom. :)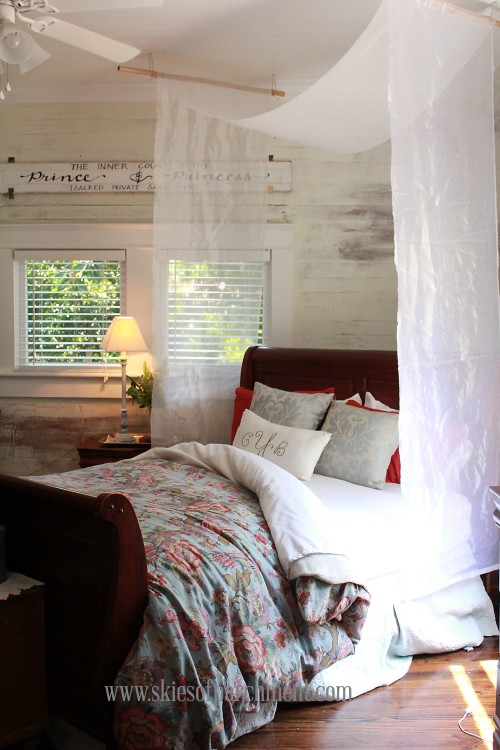 Living in an old house gives some great bones to work with. When we first started working in this room, it was covered with old 70's paneling on the walls, and with sticky tiles on the ceiling. We were going to remove the sticky tiles and paint the wooden ceiling underneath it, but were going to leave the paneling behind and simply paint it. But after tearing out a small section to work on an area, Ben discovered beautiful old boards behind the paneling! So of course the paneling came down too.
Master, before: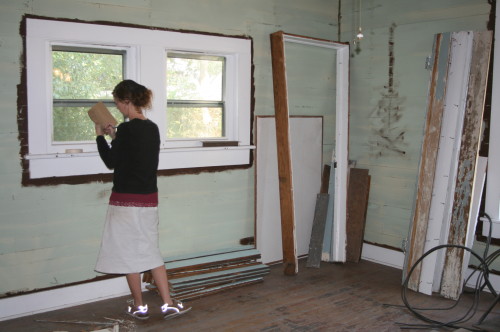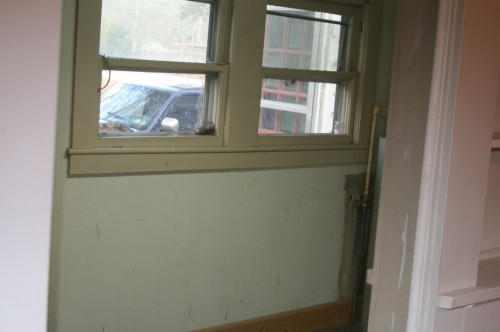 So, we painted the ceiling a bright white, and I love it.
We painted the walls an off-white creamy color, and then sanded the walls to expose the grain.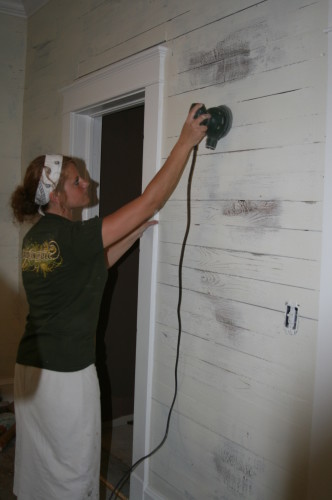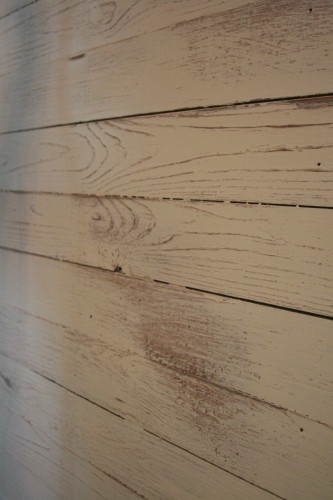 Isn't it lovely?! Some people have asked if the walls are just primed and need to be painted, so perhaps it's a little rustic for some people. Our furniture is a bit more traditional and formal though, so I think they work together well.
But taking down the paneling exposed this beautiful brick fireplace! It's the backside of a fireplace in the music room, and was covered with chipping grey paint. Ben worked so hard to get the paint off of it and expose the original old brick.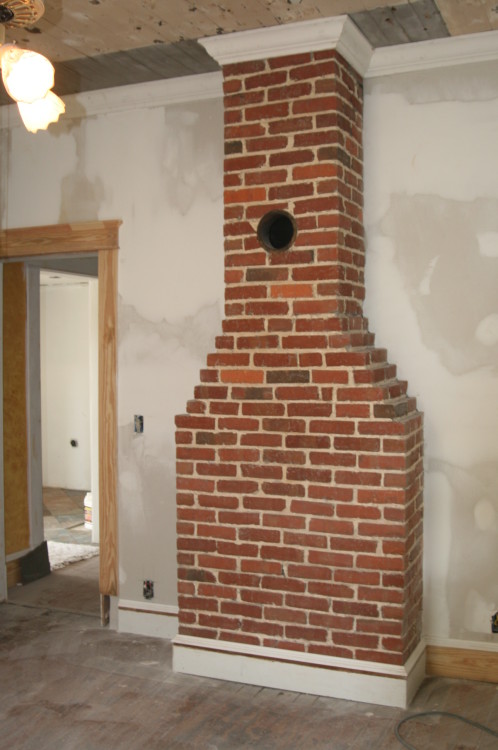 The wooden floors were sanded and restored, and then stained and sealed.
Master bedroom, after:
The sheer panel above our bed was part of our wedding service, as two banners that two boys ran down the center aisle during "Chariots of Fire" processional. I love having it in our room, remembering that special day.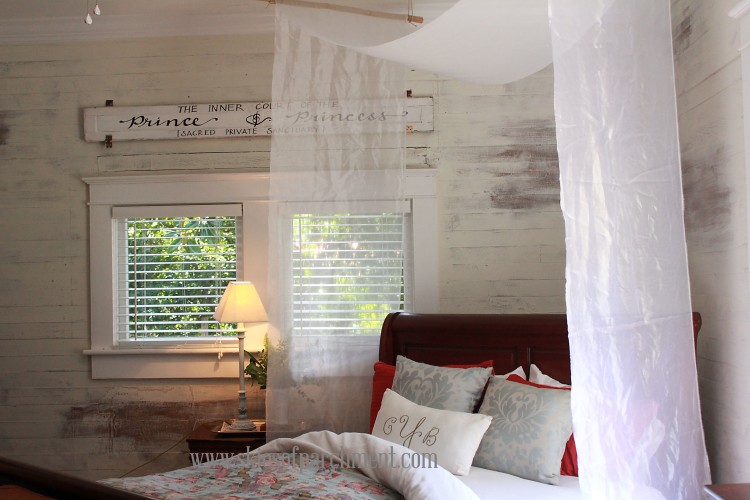 The room is simply decorated, but I added a few personal touches, like framing our wedding invitation.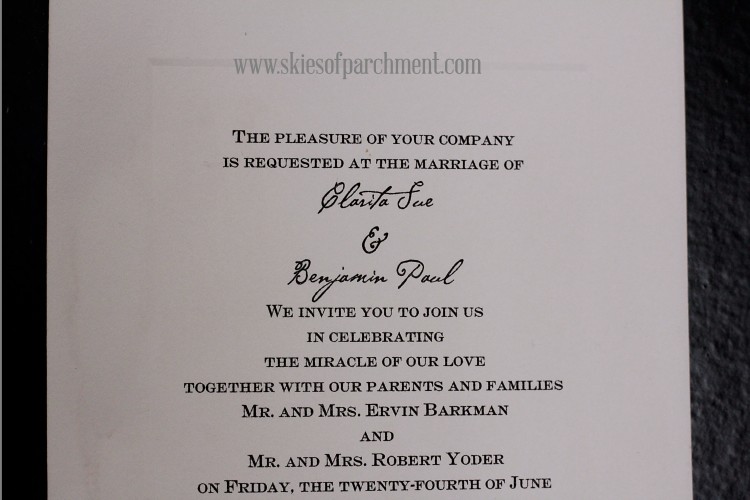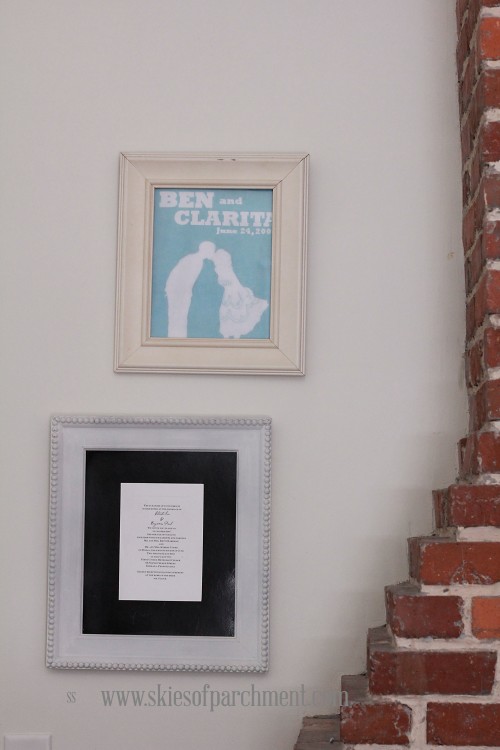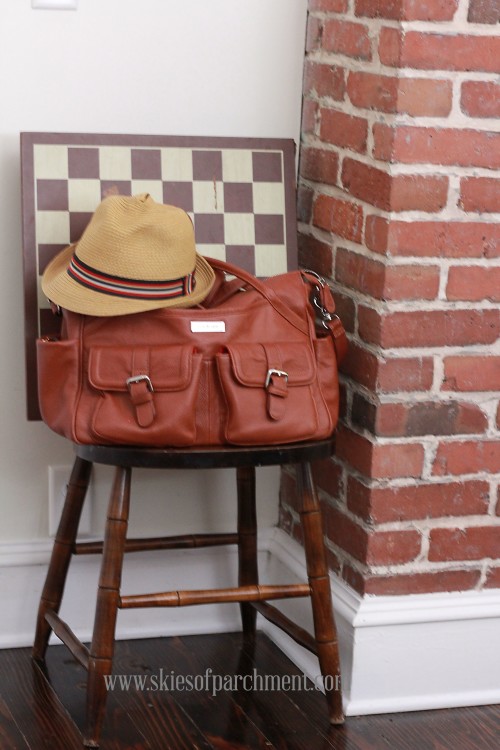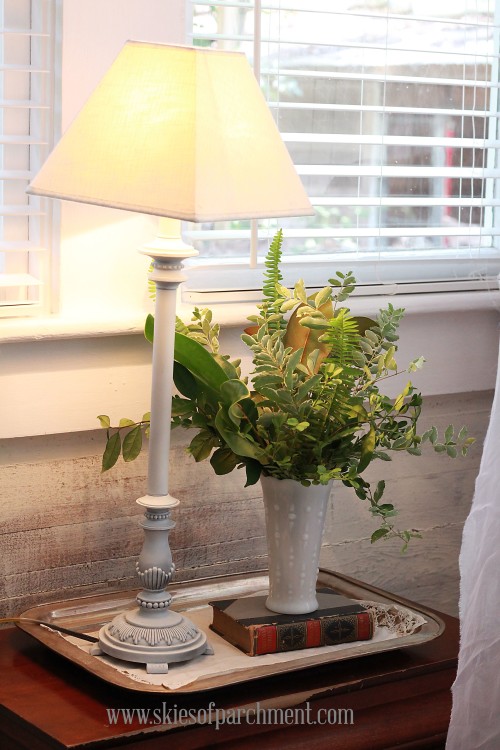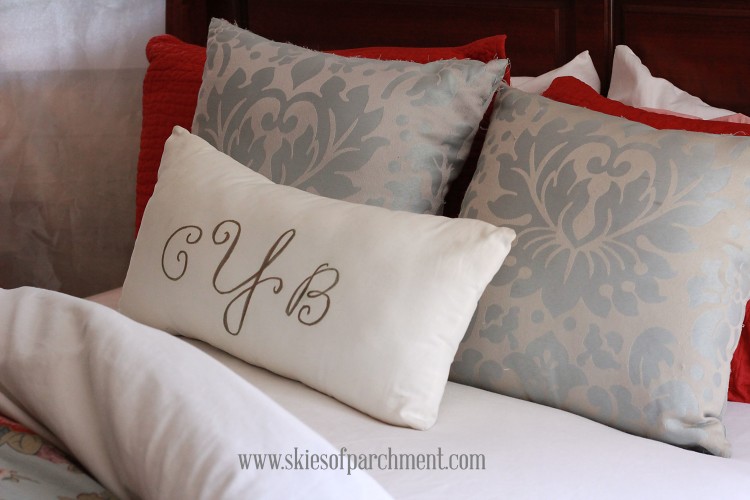 It was last year before I finally decided what to do with this blank space about the two doorways. I wanted something very special, something to do with marriage, but couldn't decide what. I finally chose to write the traditional marriage vows on a long piece of luan wood, and I loved how it turned out. Marriage is such a beautiful thing, and I wanted the beautiful but practical reminder to love, until death parts us.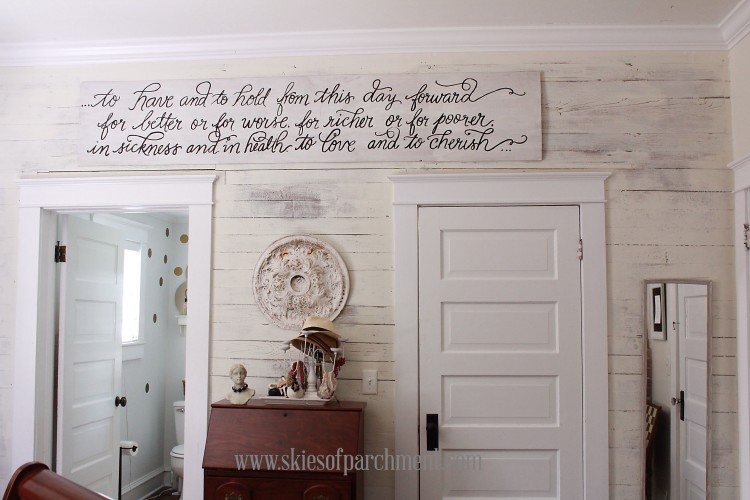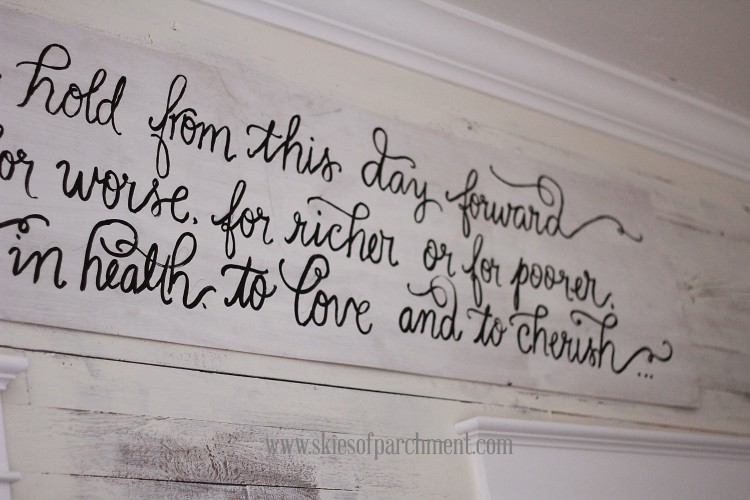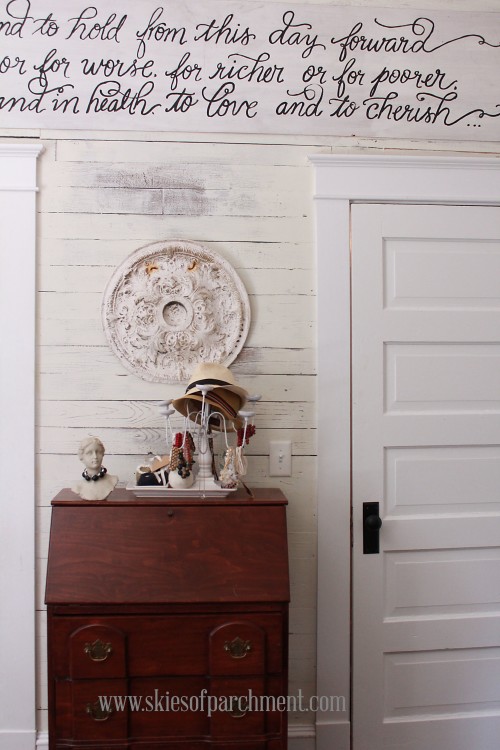 This has quite possibly become one of my favorite rooms in the house. I love the clean feel it has, the hardwood floors, and the wooden walls and ceiling. It has so much texture, and I love that!
But mostly, I love that it feels like a retreat, a restful place. This room I try to keep the cleanest of all; no extras or  junk that can easily pile in other places of the house.
I'd love to hear from you! What is it that makes a master bedroom special to you all?