So I thought it would be fun to do a little series on my blog from time to time called "My Favorite Things." It might be things around my home, or featuring a theme, but a way to share with each other things that we love! That's what women and friends love to do, right? Tell each other all about the latest best most wonderfullest things we've discovered! :)
I have quite a few friends that are such talented small business owners, and I want to show you their darling shops today! Many of them are on Etsy, and others are on another website of their own. But since I began My Faire Lady Designs a few years ago with some friends, I have absolutely loved to see and hear about other small businesses too.
For those of us that have chosen to take up a small business, I've noticed it's often come through a hobby, a gifting we already have. It's an overflow of something we already love to do, and out of that we love to bless other people. It's our way of loving them, by giving them something we've created. It's a personal gift, something that has taken our time to create, and time is precious. Sometimes it feels risky and vulnerable, because the things we create are so much a part of us, and what if the work isn't valued? Sometimes we can view (wrongly) that we ourselves are rejected then. The artist is almost inseparable from his work.
But then we want to offer our gifts to other people too, so that the giving can be passed on. That's what's happened with many of the small businesses that I've known about and seen – and I love it! It's exciting to support people that I know, men, women, some of them parents, some of them single, loving the Lord, their families, living fully, and "playing"/creating for their business.
So while I don't buy exclusively from small business owners, I definitely have been more intentional to support them. It makes me happy to know that something I want or need is being purchased from someone that will truly benefit from it, rather than a huge corporation or website getting all the cash.
Christmas is over, I realize, but perhaps there are birthday gifts you are needing and might find just what you are looking for here. :)
So here are a few of my favorites! I'm happy to introduce you to my friends –  whether I've met them all in real life or whether some of them are yet to be met, they are all my friends. :)
Custom Watercolor Art by Grace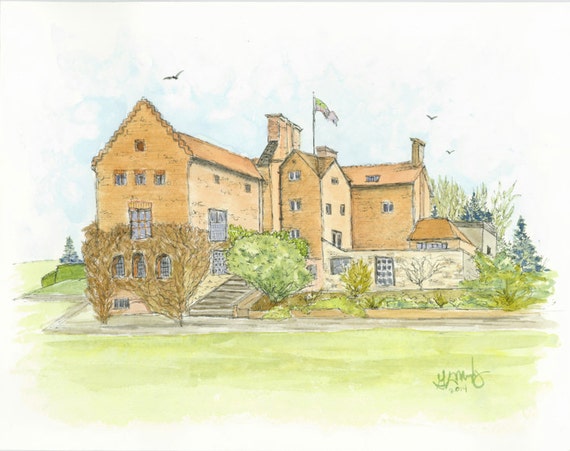 Grace is a friend that I met several years ago at Ellerslie Training, and what a dear sweet woman she is! Her name fits her perfectly!
Her Etsy shop is so beautiful, the detail on her work amazing, and she can create almost any custom painting requested. If you are wanting a painting of meaning and sentimental value or to remember a precious time of your life, notecards, calendars, custom paintings, special projects, illustrations, invitations, personalized gifts – these are all things she can mentioned that she would love to do with! Grace would be a wonderful person to talk to.
100% of the proceeds from her etsy store (whether paintings, prints, notecards, etc) go toward paying for surgery/ongoing treatments that she needs for her health challenges.
Follow her on Facebook at Paintings by Grace Lyn
Heritage Soaps is a family owned business that makes quality, handmade soap.
Within the past months I've begun to care more about what goes into my body, and when Beth surprised me with a lovely gift of their soaps, I was delighted!! Now that I've used their handmade soap, I can't imagine going back to the "normal" body wash again. I love her these, and the scents!
This is a little excerpt from their website:  All soaps are made by hand using only the finest ingredients. Our oils are chosen for their qualities to moisturize, for hardness and luxurious lather. Our soap is made by the cold process method, which retains all the naturally occurring glycerin of the saponification process. The oils we use are all food grade which ensures you are receiving the best quality ingredients that are available.  
The presentation was darling when it arrived, and there are all kinds of scents to choose from on the website. I love some of the names – Green Irish Tweed, Morning Glory and Honeysuckle, Christmas Cabin, and so many others.
This Etsy shop is so fun – the inventory is constantly changing and you never know what fun new things will pop up next! From baby hats and bibs to clothespins to banners… Nicole from Today is my Favorite blog is sure to delight!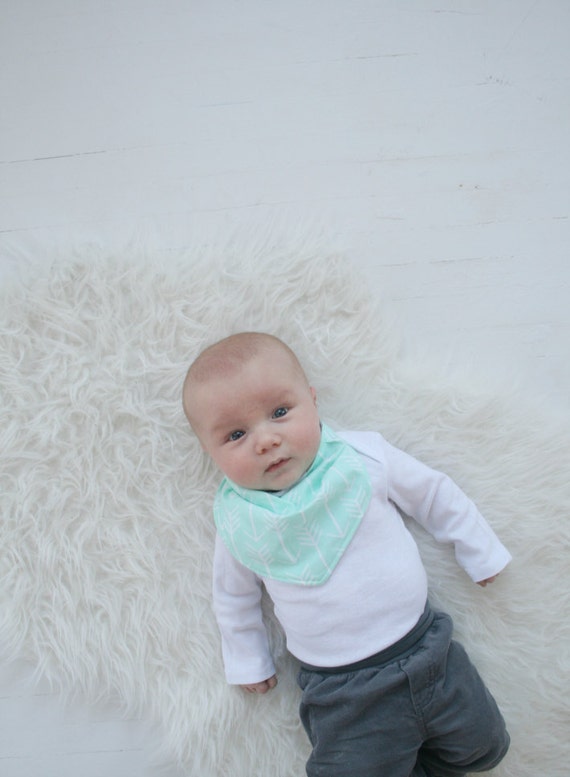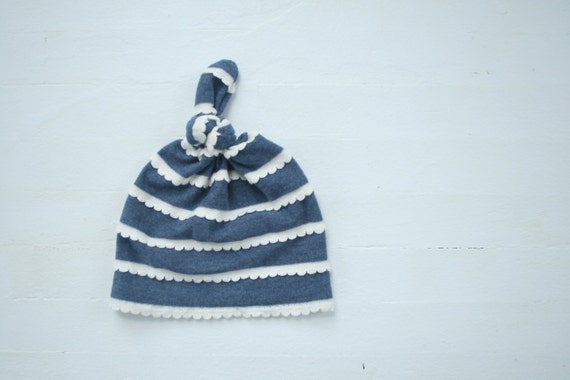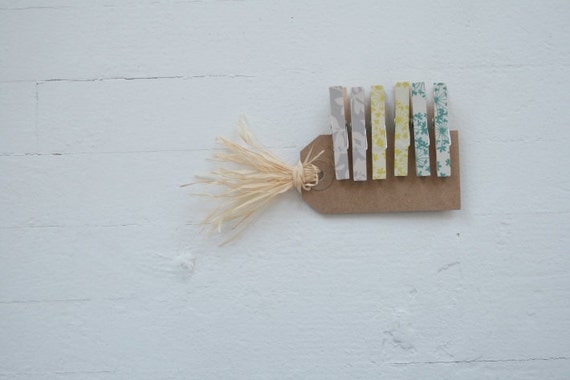 Inspirational and Decorative Prints
This darling Etsy shop has beautifully designed art prints in fun colors and designs! There is a wide variety of styles, from birth announcements to scripture to humor. Some of them are available for instant download which is really nice! And her prices are unbeatable.
Here are just a few that catch my eye: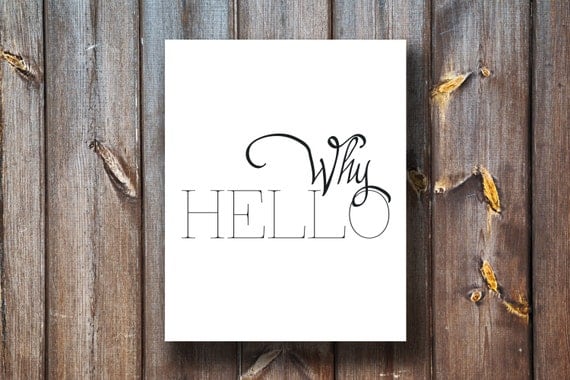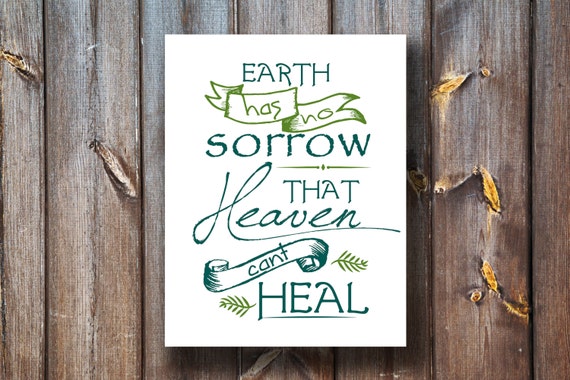 This one is pretty awesome too :)
I met Lauren several years ago, and what a beautiful woman! She is now a mother of a beautiful little baby girl, and has been studying midwifery. She has a wonderful eye for design and style and these little headbands are darling! Her shop changes inventory so keep checking by.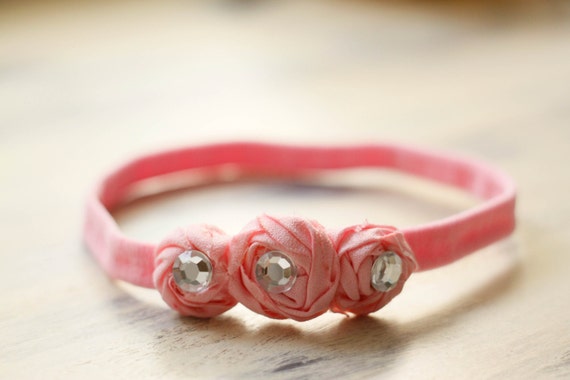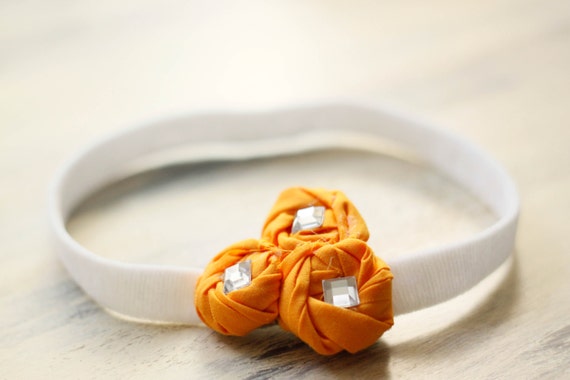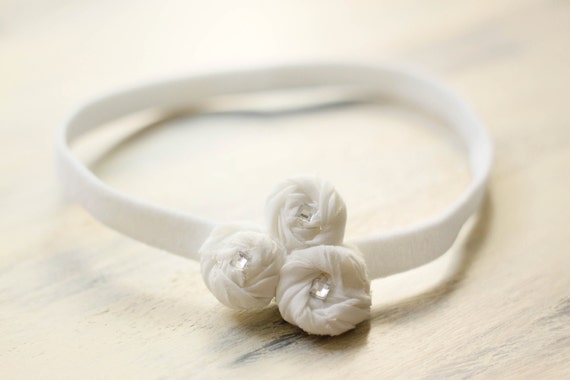 Quality hand-crafted wood products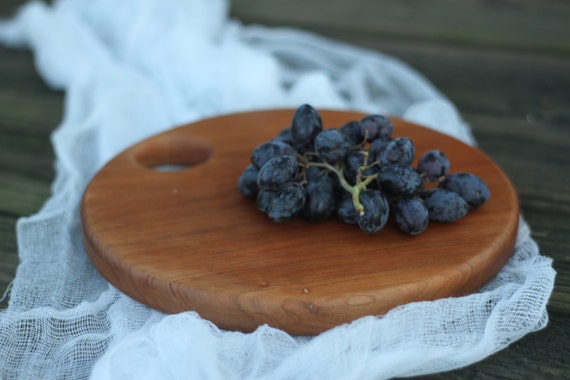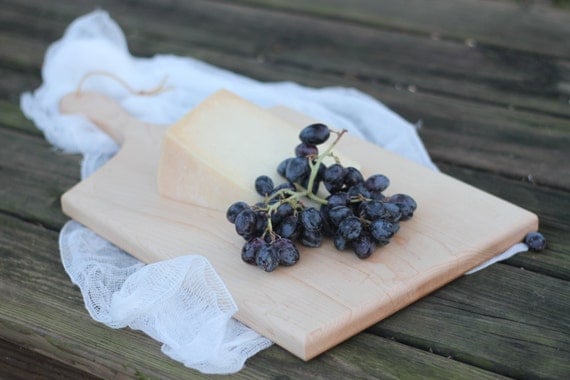 I've followed Hope's blog for a few years and love her inspiration – for cooking especially. Her beautiful pictures and recipes have often been the reason I chose a particular dish for our dinner.
But her talents extend beyond the kitchen! She and her husband have created these beautiful wooden cutting boards and serving utensils, and I think they are just so beautiful!
Unique and meaningful hand-crafted jewelry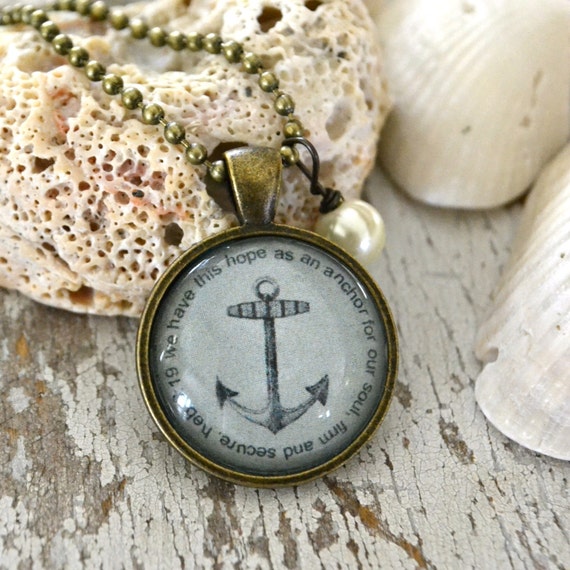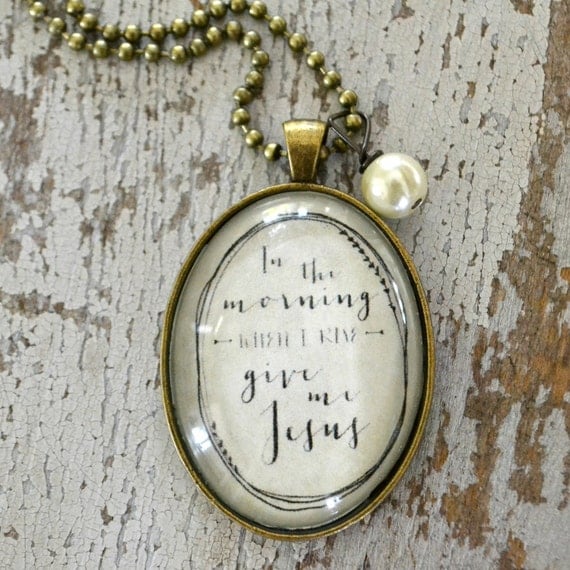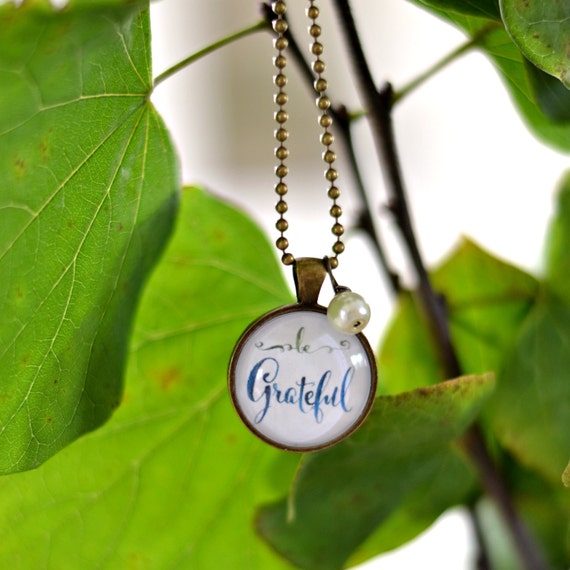 These pieces of art as are beautiful as they are unique. I love the different variations of hymns, Scripture, and all that point to Jesus!
Wanda is the mother of six children through adoption, and has one of the biggest, most tender hearts I've known. Each month a percentage of her sales will go toward adoption expenses of a family working toward ONE less orphan and ONE more family.
December Caravan creates unique & beautiful scrapbooks, cards, artwork, memory pieces, and family treasures out of everyday materials to inspire joy and hope in every part of your life through handmade creations!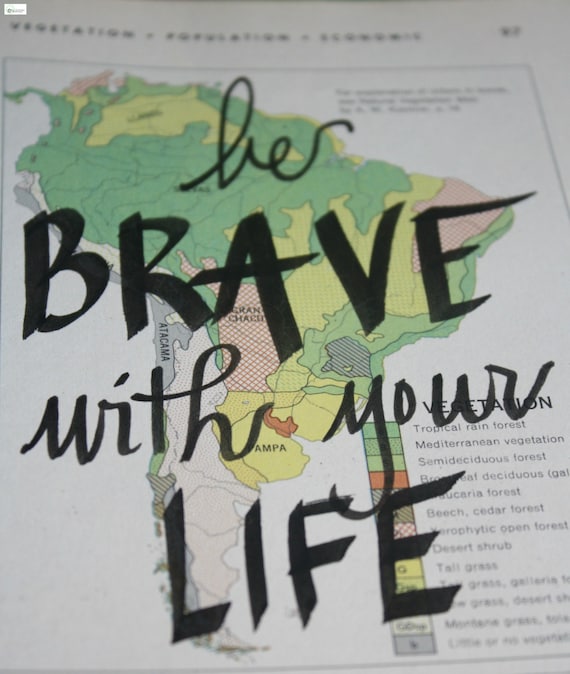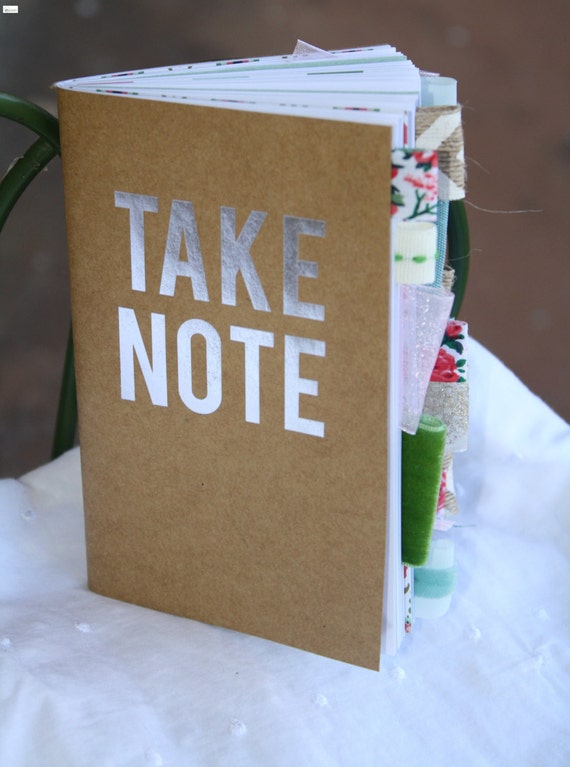 Rebecca is a brave and beautiful soul who has undergone very difficult health challenges, including Lyme Disease and cancer at the same time. Every purchase will go to support Rebecca's Medical Expenses.
Are they not all simply DARLING? I am so wowed by the talent of so many people, and this is only a sampling. I love how God gifts people with creativity, and how they share it with us.
There are more shops that I'd love to share, but perhaps that can be for a Part II. :)
Happy browsing!