Happy Holiday Weekend!
I hope you had a wonderful holiday weekend, and hopefully were able to spend it with those you love the most! We spent the weekend with some of my family, and it was so great to see a sister that lives far away! She and I also share a birthday, and being able to spend our birthday day together for the first time in years was super special! We sure didn't think that when we were kids, but now? It's the best thing ever! ;)
It's been two years since I first talked about my favorite supplements and how they have helped my health so much! I went from being exhausted, drained, so little energy, being overwhelmed by little things, to thriving as a mom and wife, to have energy to get up in the morning, having my hormones balance out, and feeling great throughout the day! As a mom, when you're busy with four little kids and you feel awesome, it is something you want to tell people about, because you want other people to know what it's like to feel that too!!
So, big news!!! Plexus is now having the BIGGEST SALE OF THE YEAR – their annual Black Friday sale, except it's Cyber Tuesday instead! :)  I wouldn't dream of not sharing that happy news with those of you on our Team Vitality, so I'm just sending out this email to give you a heads-up, if you're not already aware! The sale extends from now until Wednesday, November 30.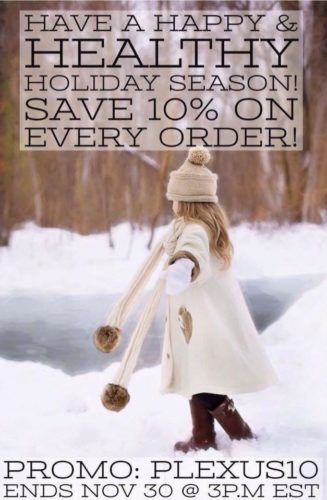 The sale is fabulous, PLUS you get to enter the busy month of December with optimal health, and energy for all that the schedule demands! I don't ever want to be without my favorite supplements, and especially not during extra-busy times. :) So I'm super excited about getting them for a discounted price!
That's why I wanted to let you know about it too! If you've been thinking about Plexus and are waiting for a sign, well, this is your sign. :) If you have any questions about which products may be best for you, then please feel free to send me a message. I'd love to chat with you!
If you already know you want to try it [and have the 60-day money-back guarantee to back you up in case you're not completely satisfied – which now applies to customers AND ambassadors!] then you can follow my link here.
www.plexusslim.com/claritayoder
We have a team of over 500 families, and it's constantly growing. Being able to help people as their health goals is something I hold as an honor and a privilege, and I absolutely love helping other people to feel their best! If you'd like to be part of our team and get amazing support as well as learn to know other fabulous women, come over here!
And if you have any questions, please don't be afraid to let me know!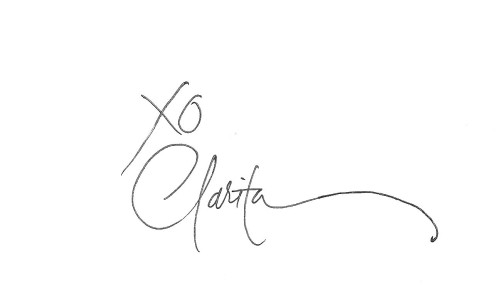 If you've already been working with another ambassador, then please refer back to him/her for purchasing.  I don't intend to take someone else's person away from them. ;)