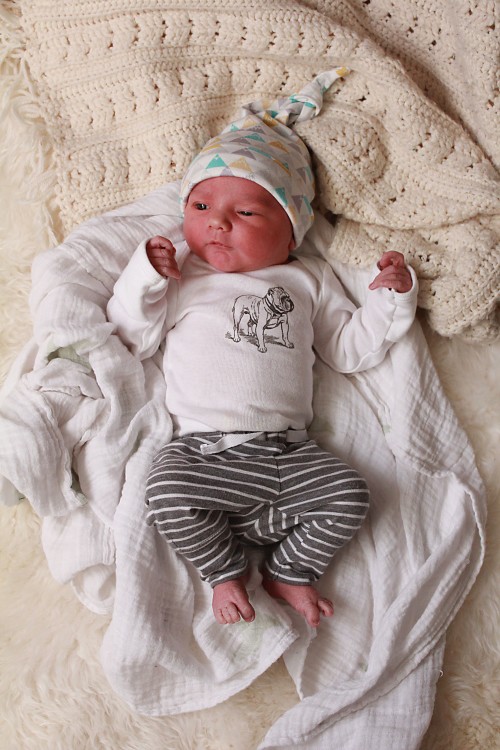 We have been delivered of a child!
Welcoming with tears of joy –
Jack Everest
Born March 28, 2016, at 11:53pm
(born on his auntie Ervina's birthday with just minutes to spare!)
He weighed a big 8 pounds and 15 ounces, and was 21 inches long.
We are overwhelmed with joy at his arrival, and at the precious gift he is to our family!
Jack means "Beloved of God," and Everest is a symbol of strength and majesty, representing our Father God as well as a picture of manhood. We pray Baby Jack will grow to be a giant of a man in the kingdom of God!
Mama and baby are doing well, and so thankful for life and health for us both.
And a first picture as a family of six!! xoxo