So it's the evening of my daughter's birthday and she is out on a date with her daddy (tradition) and got to pick where she wanted to go: The Park. So they just skipped across the street and took Zoe along, and the baby is sleeping and I had pictures ready for the blog, so here we go – still trying to catch up from a few weeks ago! The postings are all out-of-order here, and there are so many things that don't get posted – either time or just privacy – but there are a few things that I like to document on a blog, so ~ here is a trip we took north a few weeks ago.
My sister Claudia is getting married in 3 weeks (!!!), so we went up so that Ben, who is in the carpentry business, could help her fiance' work on their house. Naturally, it was a great excuse for us to go! After not being home for 5 months, it was special to be back.
It was a good week, with family and friendships and breathtaking springtime beauty, to be found only in the north.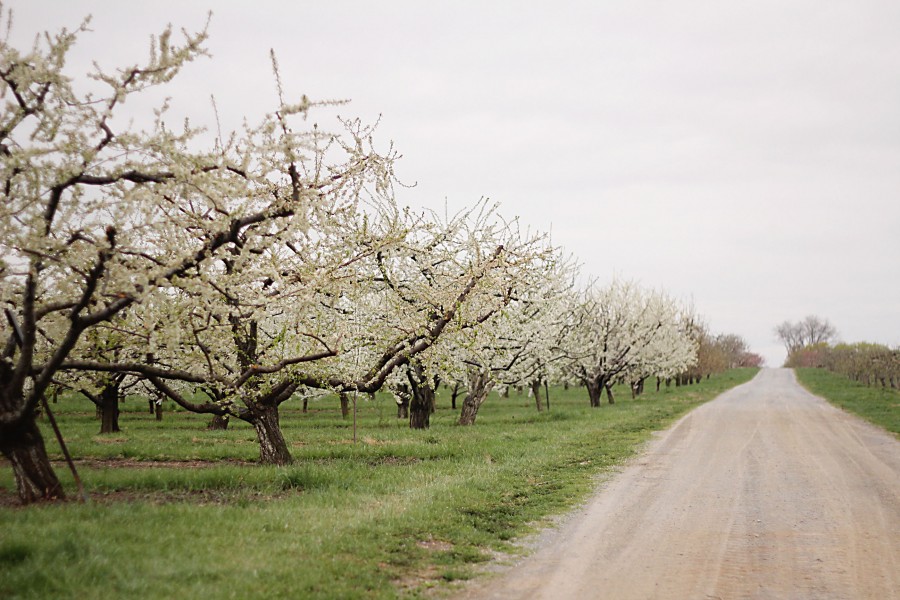 There were lovely blossoms on orchard trees surrounding the home of my parents.
There were evening walks with sisters and friends in said lovely orchards.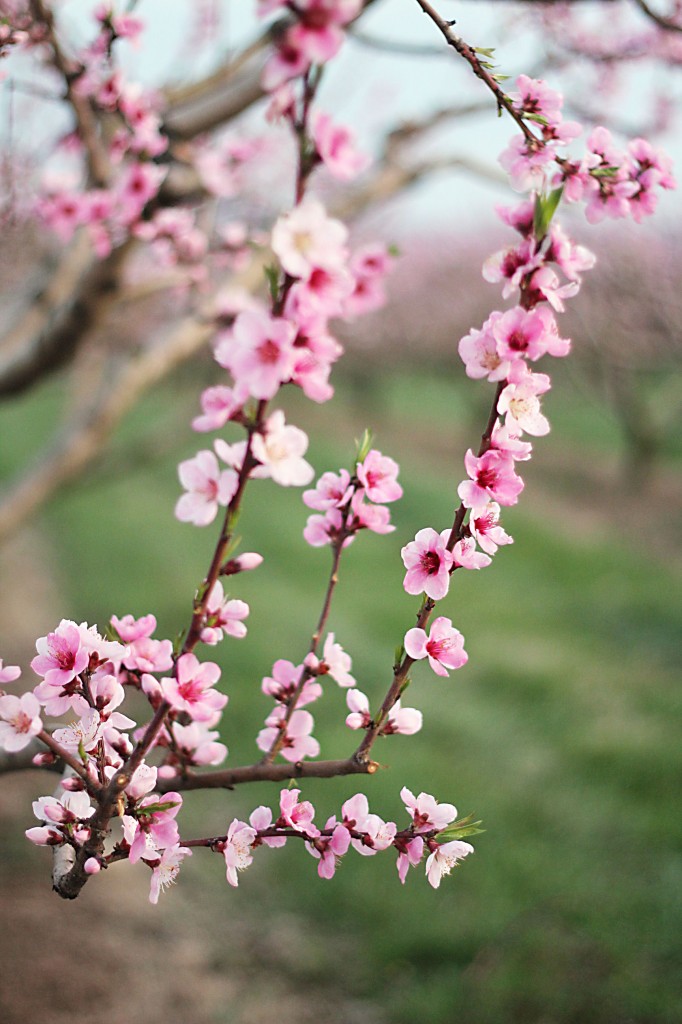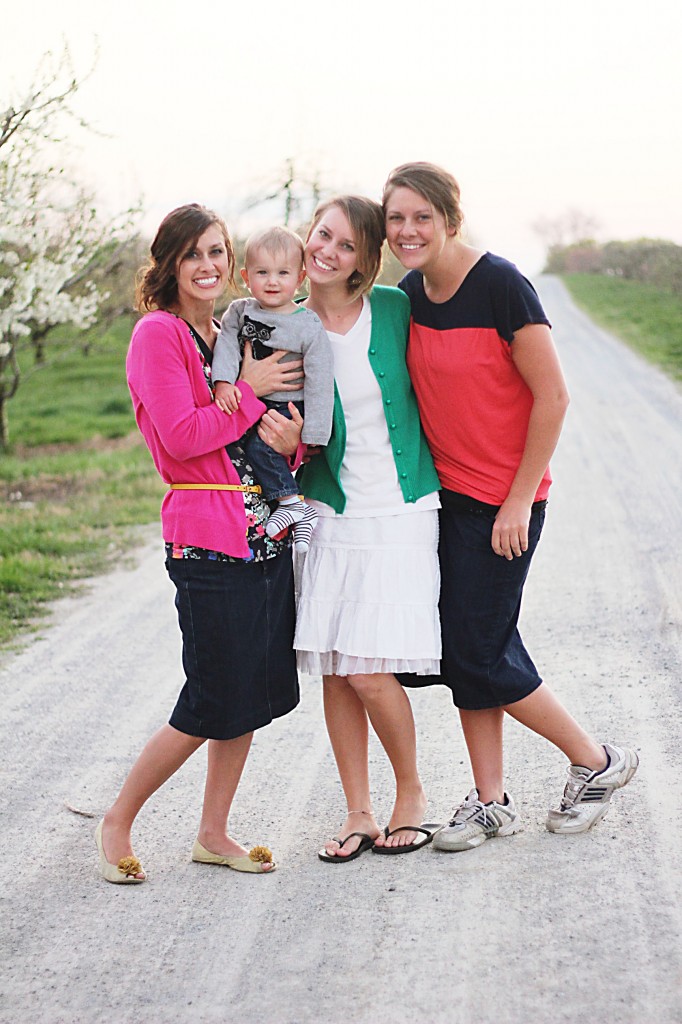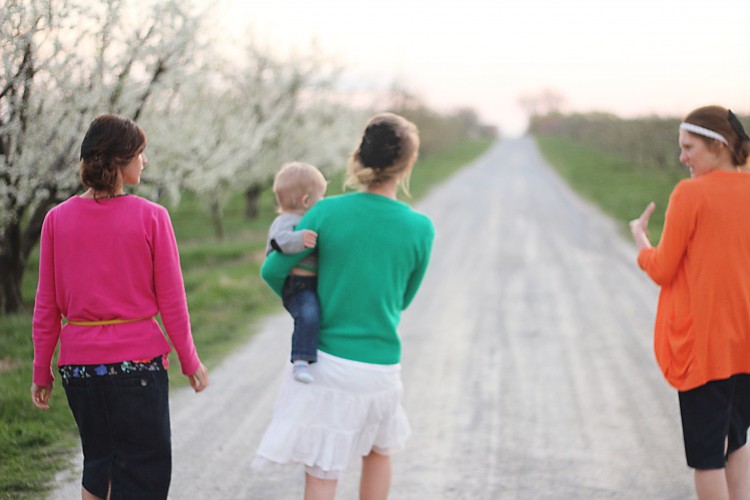 // an orchard beehive //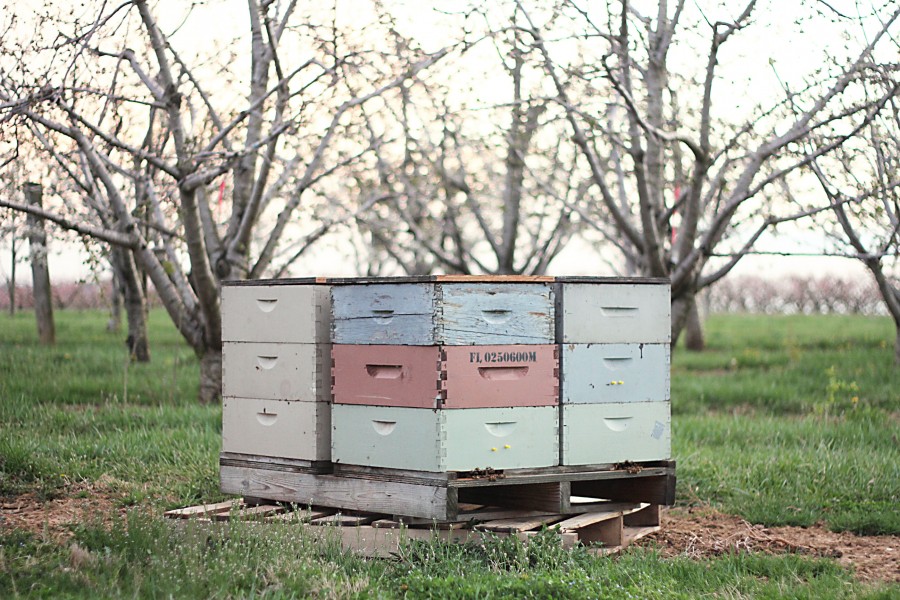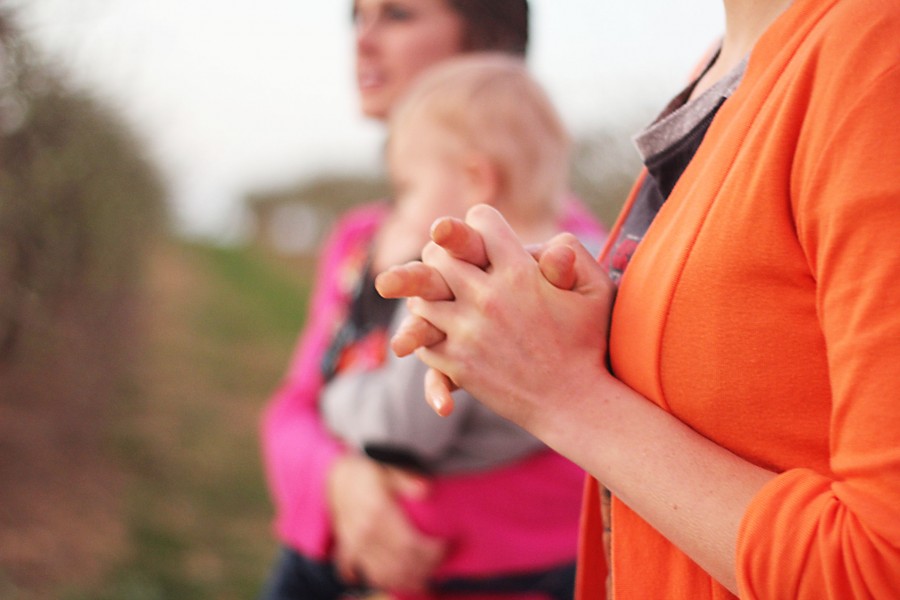 There was another seester who joined us. ♥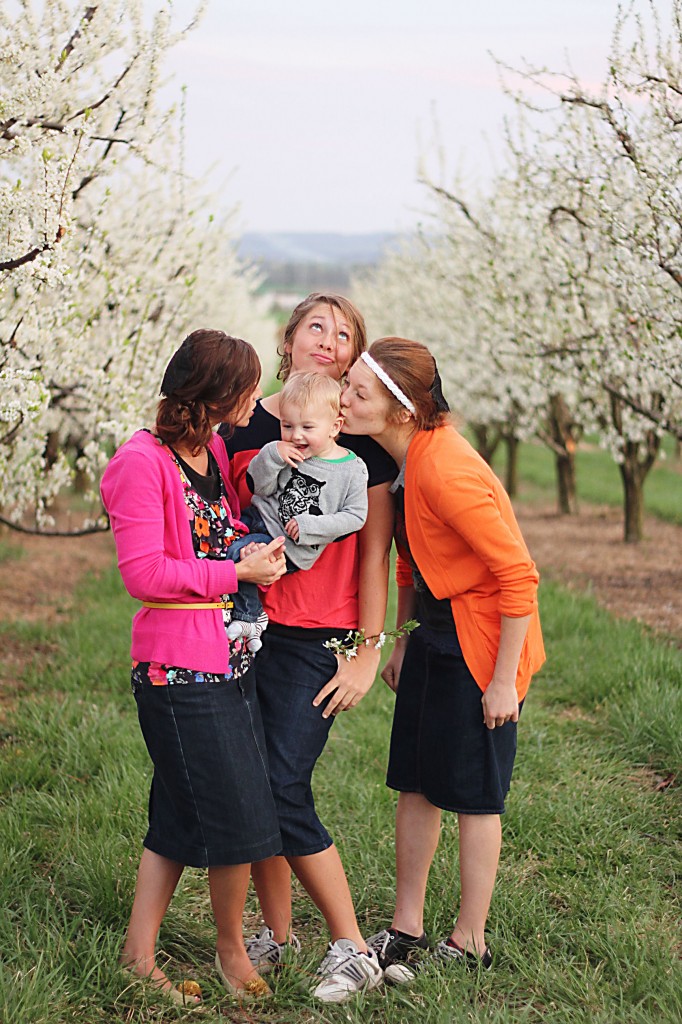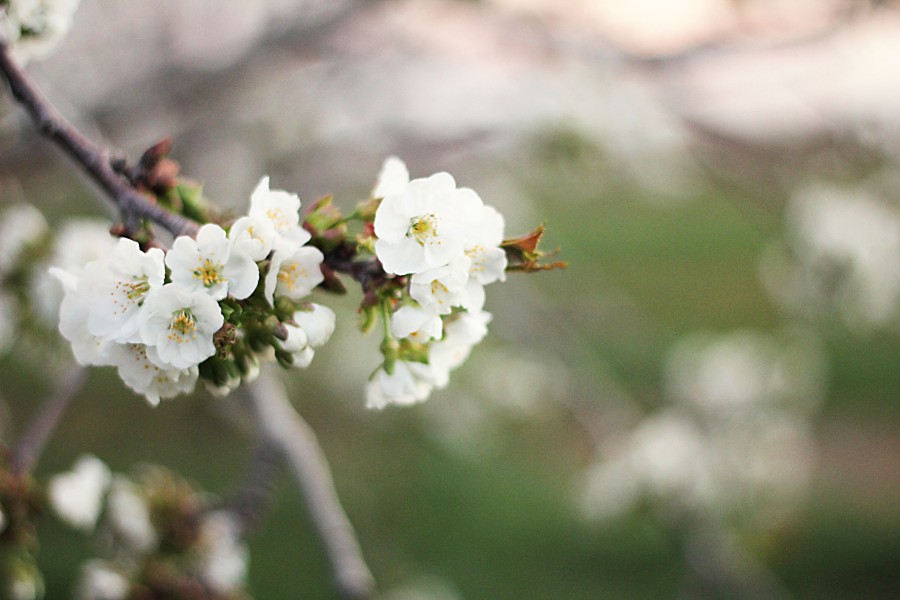 … There was a double-date with our friends. Time is never long enough with them! Especially when we spent half the evening laughing because of all the things that went wrong with our meal. :)
Phil & Shelly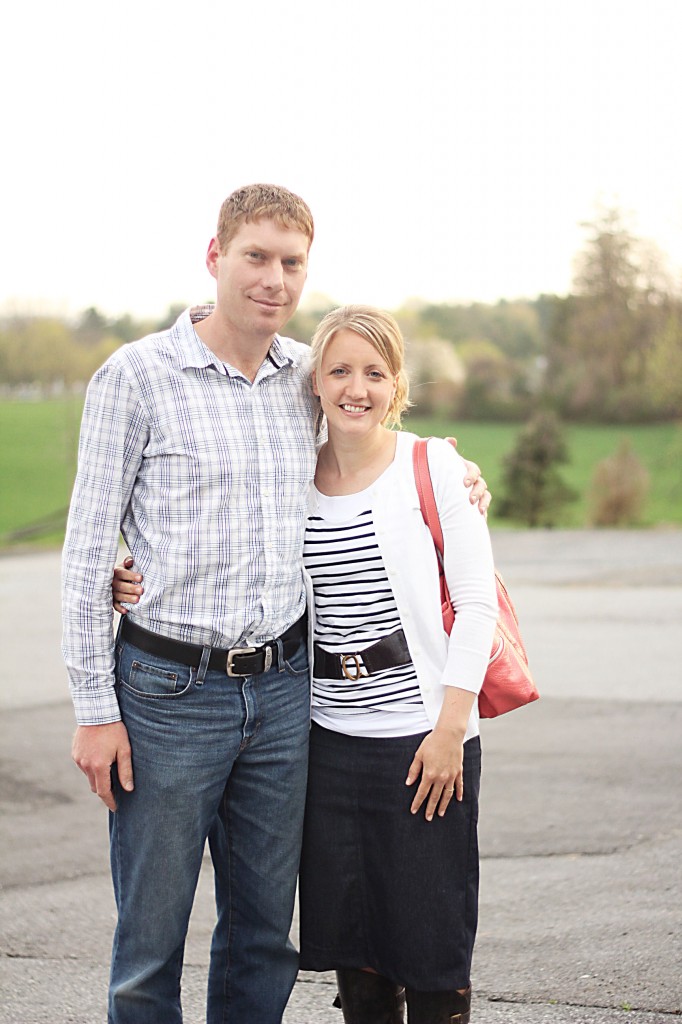 Me & Mine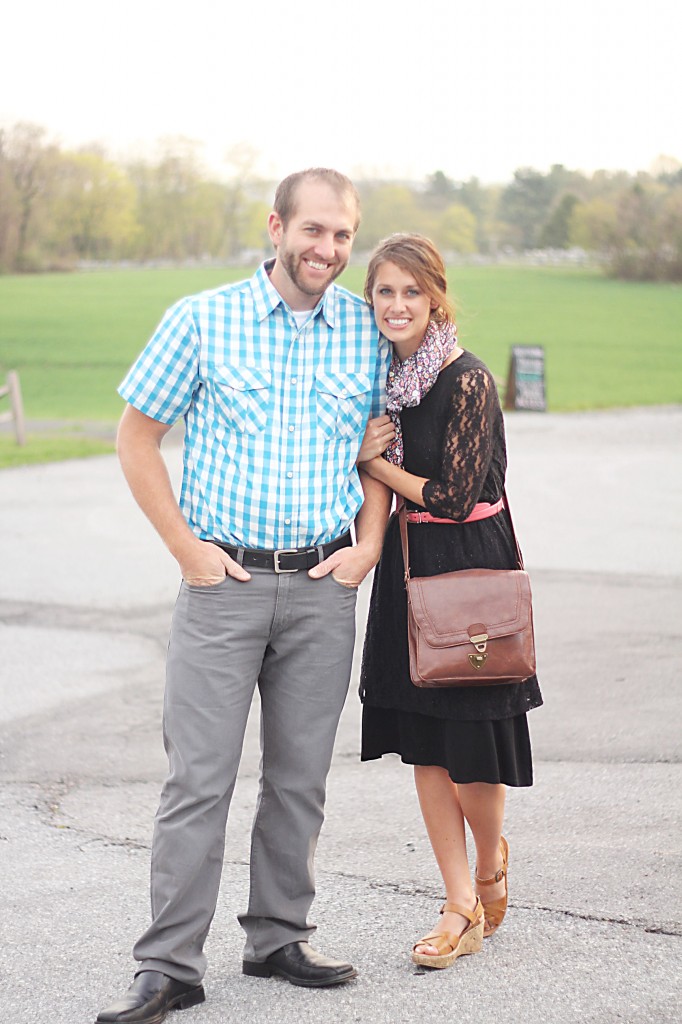 I love this woman and her dear friendship! ♥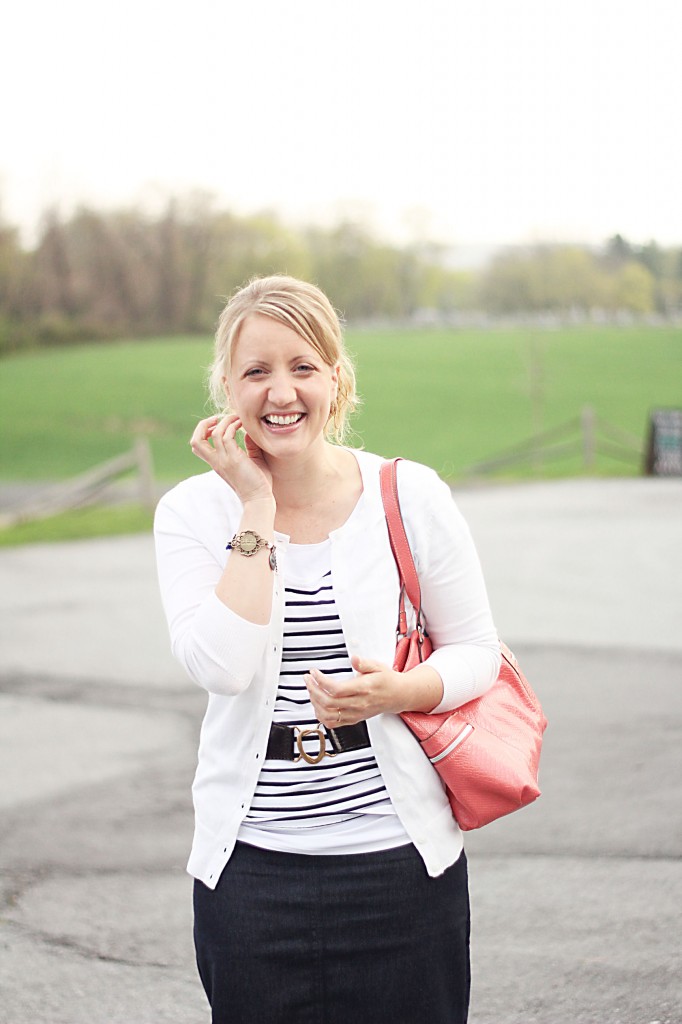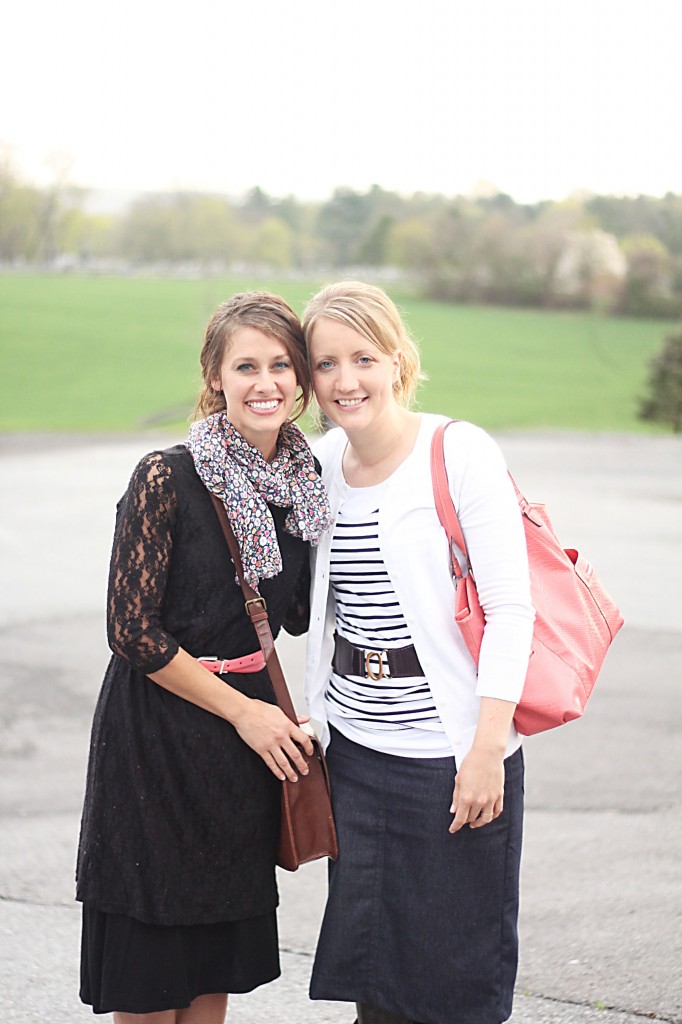 There was a visit to my sister at the darling cafe where she works…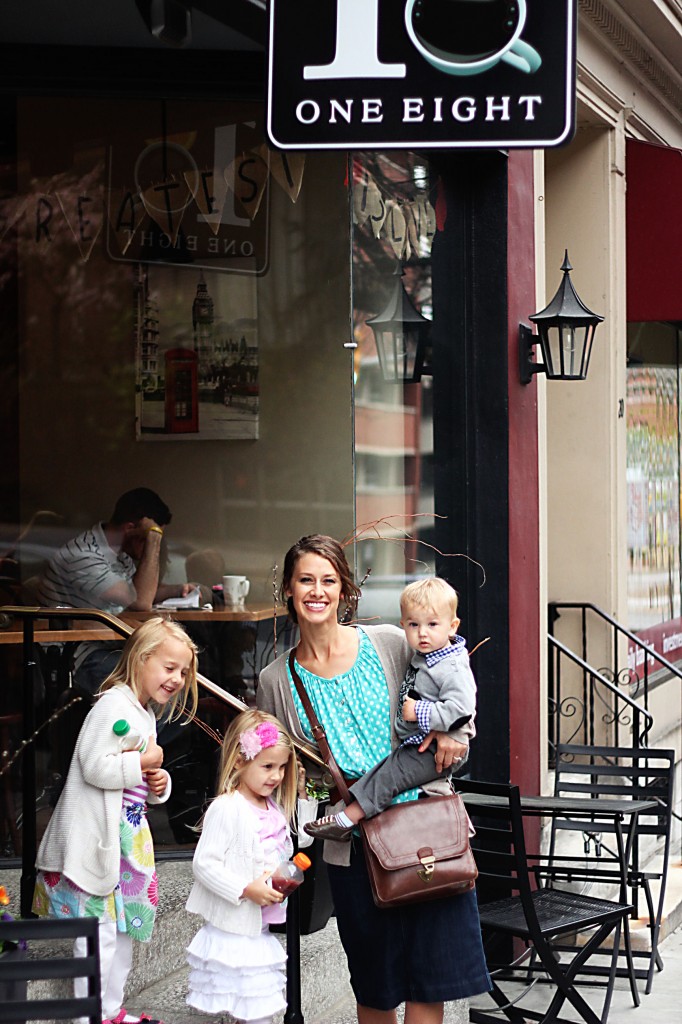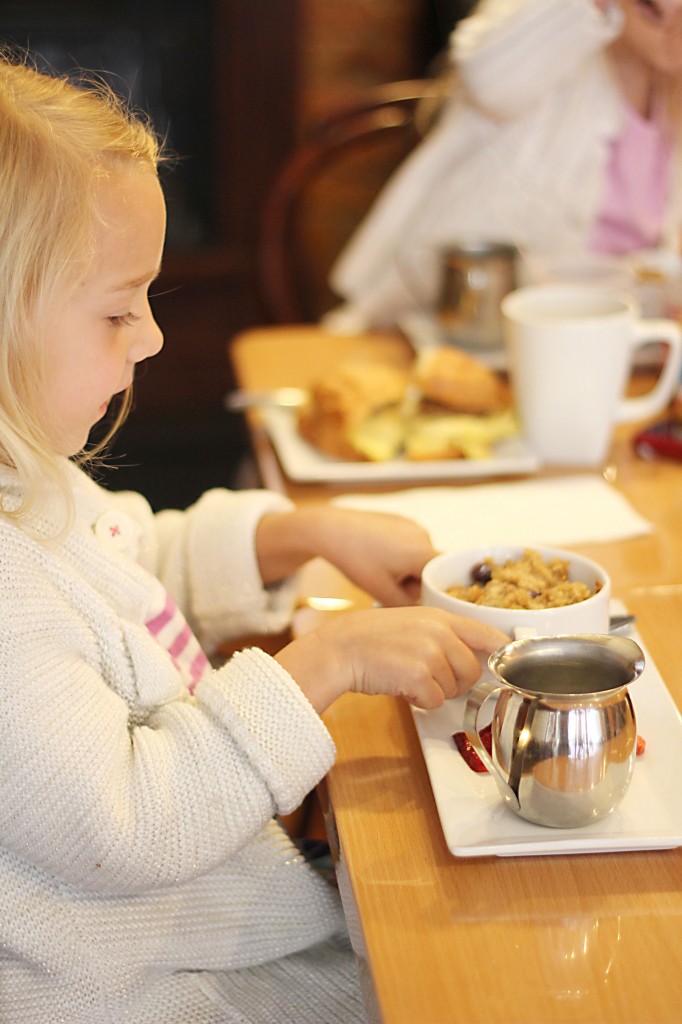 … the view of a child. it makes me rather sympathetic! :)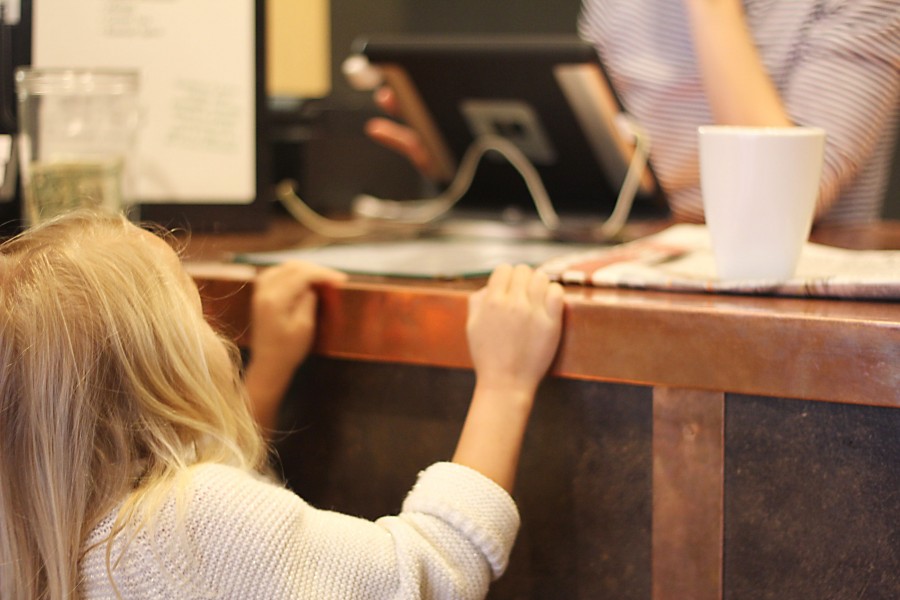 m
… There was a most special morning spent with my two sisters and two lovely ladies and friends, sisters of my dear friend Ruth. Time spent with her family means the world to me, and to be with those who loved Ruth best and who Ruth loved most brings healing to my heart…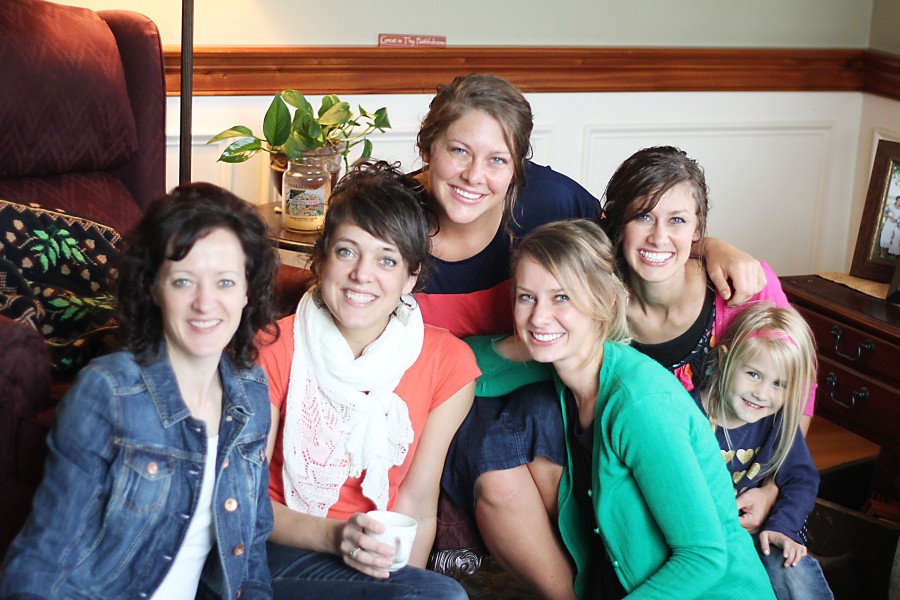 The ache of Ruth gone still leaves a hole so large it seems it can never be the same. And perhaps it won't ever be the same, and perhaps that's okay, because it makes the life after this seem more than a mere thought, and Heaven so REAL. I l know Ruth is fully alive, in the world that is a bigger reality than this one. It's just that, for now, there is an aching void.
My sister Claudia and Hannah's darling little girl. Claudia is praying she'll have a daughter just like her. :)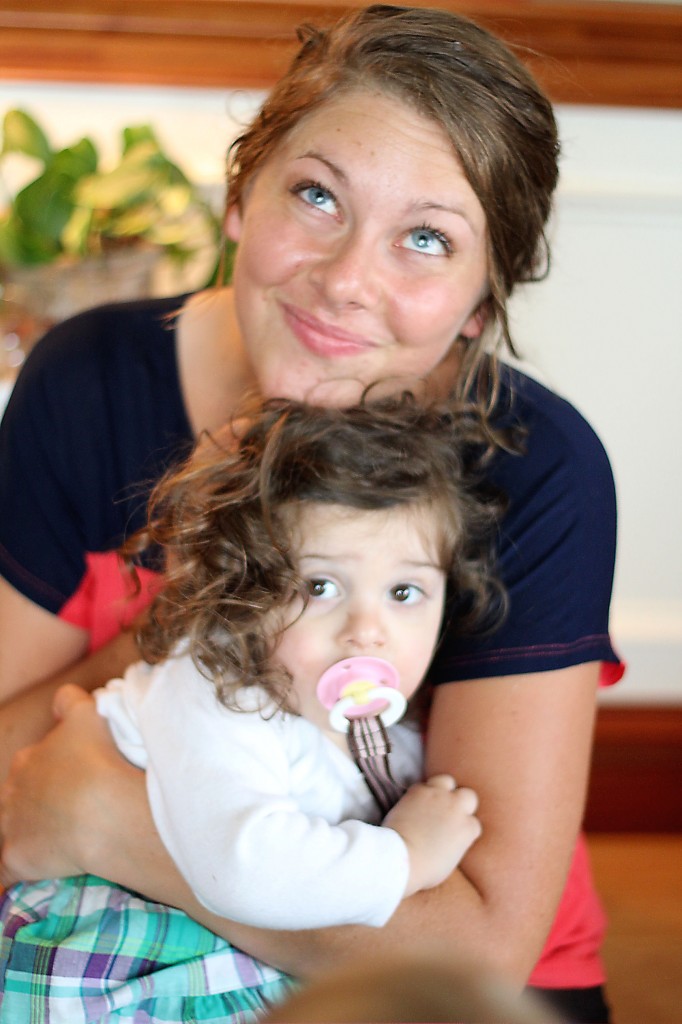 Liz's handsome handsome little son, a future musician, for sure. :)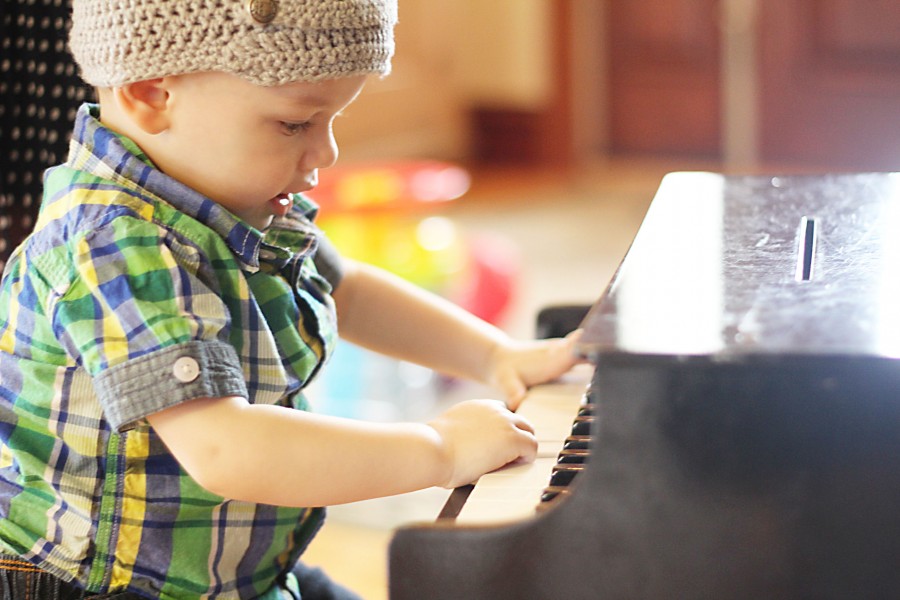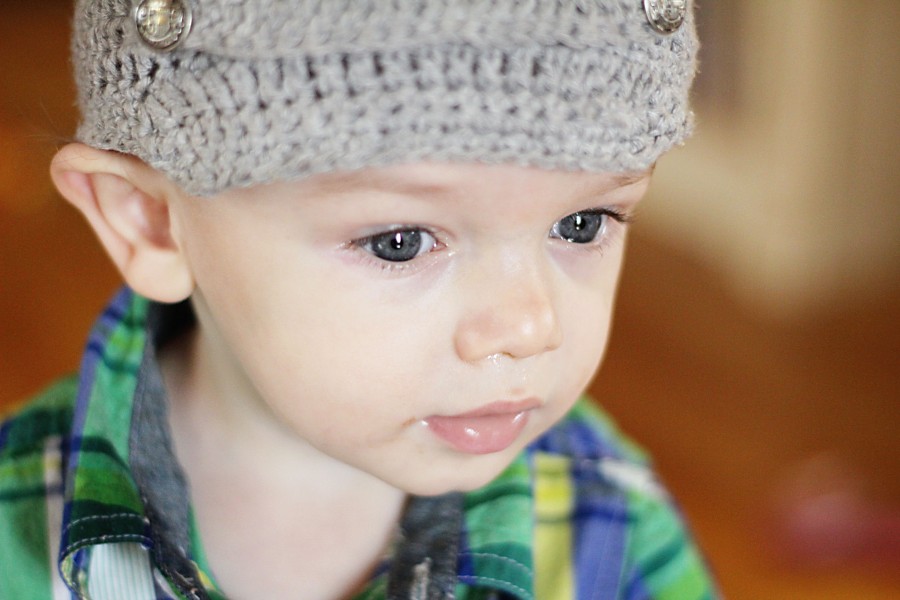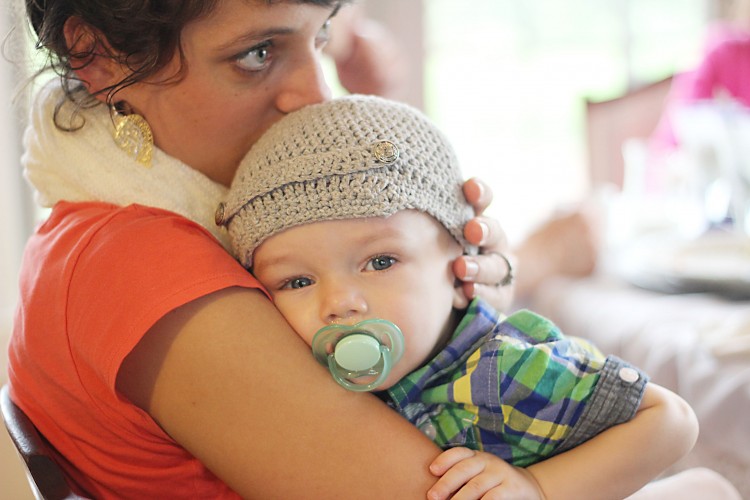 I just liked this picture. :) Not great quality, but just a cute little sister-smotherly-picture. Typical.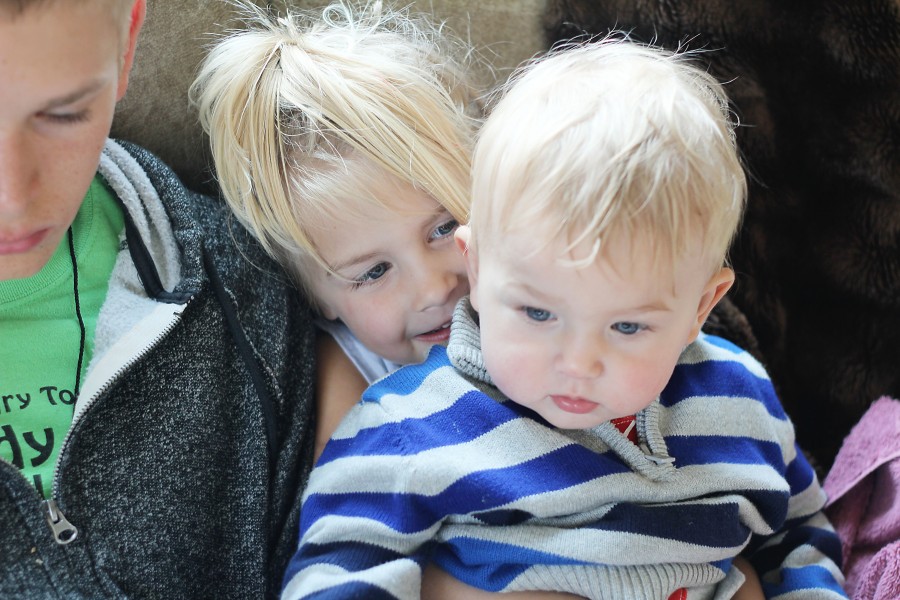 Claudia's wedding invitations! Seriously, who else but her has such darling envelopes! And yes, she and her friends sewed every single envelope, all 300+, if I'm not mistaken.
Time spent with my family, and with old and new friends is never long enough! I  don't get nearly enough of pictures! I didn't spend enough time with the people I did get to see! There are always people I wish to see, but didn't! There is always more I wished to do, but couldn't!
And when my baby had a flu bug part of the time, and when my dear grammy was in the hospital because of a stroke most the time I was there, there are priorities that shift and plans that change, and it makes me treasure the time all the more. It's a reminder to me yet again that I just can't take this life for granted!
Ooooh, and I went garage saling! On a freezing cold morning, with my mom and two sisters and husband. It was such great fun, and worth being bundled in a jacket from the 90's just to stay warm. :)
Two favorite garage sale treasures: vintage plates for my wall! I'll show more pictures later!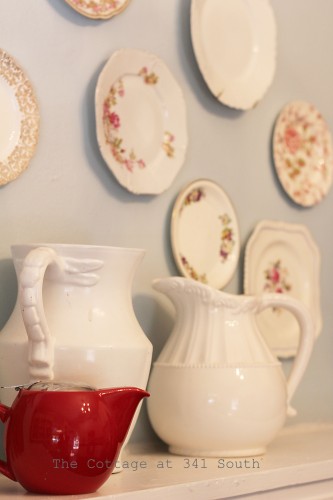 And a set of 12 of these goblets for $8! I can't remember the official name for them, but since I bought them I've seen them on etsy for $39 for a set of 4! Does my treasure hunting ever give me a high. :) In the past I would not have liked this design and style. Now? I think they're adorable!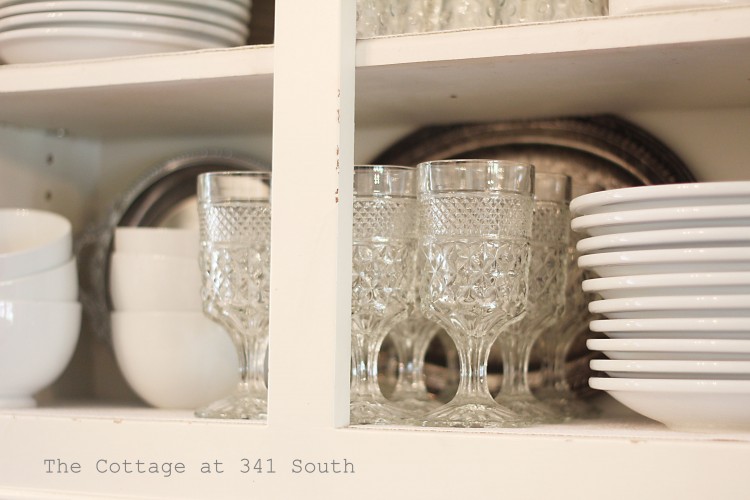 And I met Aimee!! I have long admired her blog and amazing creativity, and when I met her in real life, I liked her all the more! I think it's funny we met at while bargain-hunting, but we both love hunting for treasures! It's just too bad I didn't have a camera to document it, or a pen to get her autograph. :)
My family is back and kiddos are getting ready for bed…
Be blessed!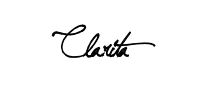 other posts you may enjoy...