To say "I love Christmas!" is a huge understatement. I absolutely ADORE this season!
I love the fresh greenery everywhere, the simple beauty, the sparkly lights, the music that sets an atmosphere like none other can [especially Sarah McLochlan's album 'Wintersong'], the cookies & baking, the times spent with family [and this year, hoping for a northern snow!] and most of all ~ a whole month to celebrate the coming of Christ!
Here are a few of our Decemberings!
:: Operation Christmas Cards ::
This is just so fun. I love hand-lettering, and preserving an old-fashioned art form.
I love to give cards; I love to get cards! The mail this time of year is an excitement for not only me, but now my kids. I try to share at least some of the Christmas cards. :)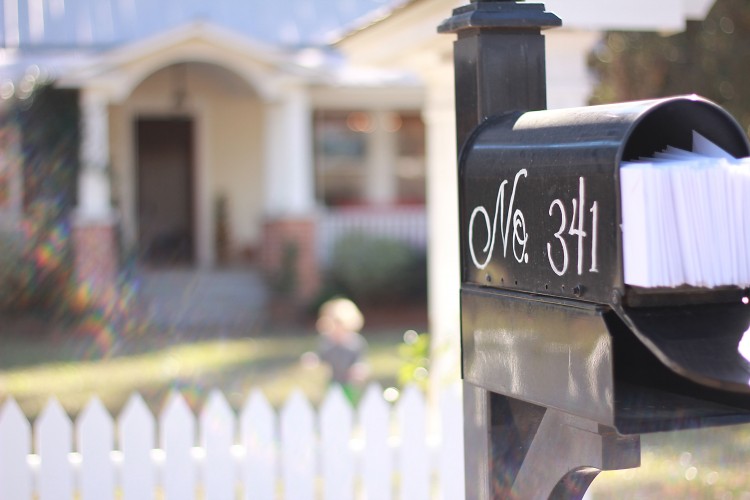 This little guy followed me out to the mailbox.
The sunlight on his long blonde hair was a perfect melt-me-mommy-moment.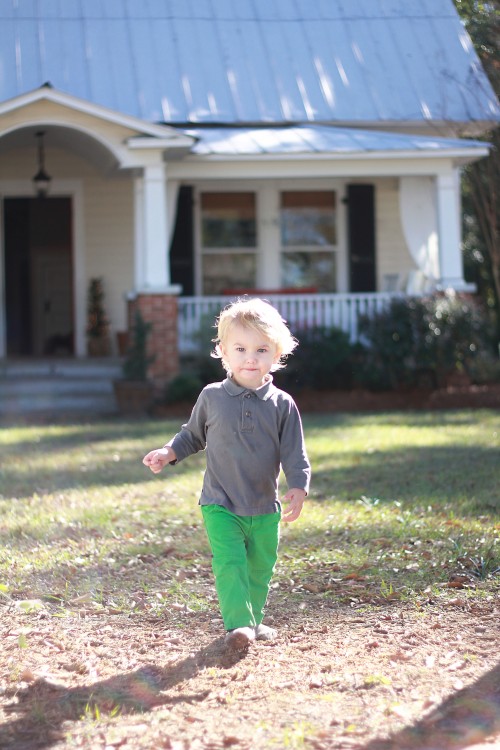 :: Unusual Couples ::
It's not every day you see a shepherd and Cinderella hitchin' up.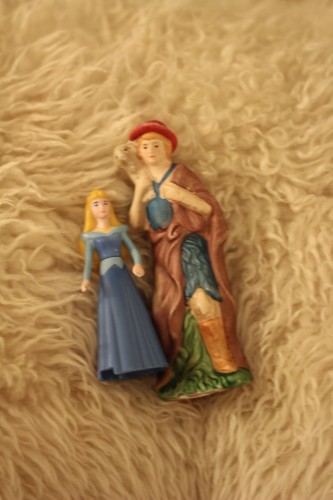 :: Gingerbread Houses ::
As I said when I posted a similar picture on Instagram:
"Excitement.com for the kids. Frustration.com for the mom! :)"
Lesson 101 when making gingerbread houses with little kids:
Let go of any and all expectations before beginning. :)
The picture was not decorated by a 4-year-old, and I'm pretty sure they had special decorating tips & supplies too. Also, in the picture there wasn't an 18-month old candy thief who brought his sisters nearly to tears by his fistfuls of gumballs and other very small bits of candy that ended up over the entire floor.
But also not included in the picture were the giggles & squeals of two little girls who had the most fun ever, and who kept saying, "This is soooooo fun!!!!" So yes, it was worth it. :)
:: Gold Glitter Headbands ::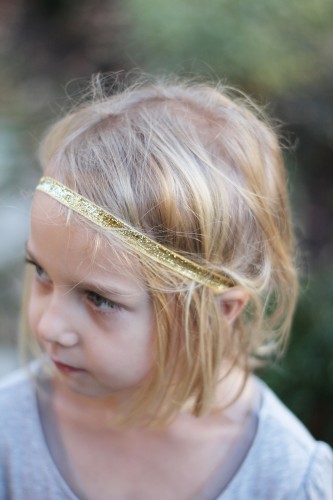 I was so excited to add a bit of elastic to a pretty gold ribbon to make it a headband.
She, however, isn't a headband fan. I'm still trying to convince her it looks lovely.
:: My Favorite December Outfit ::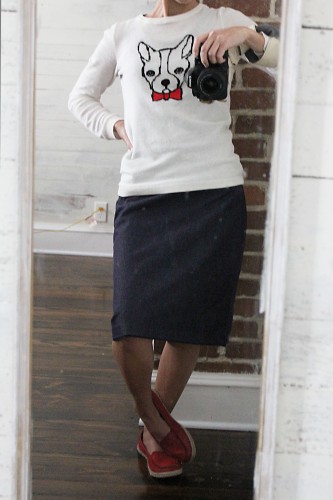 My sister gave me this adorable sweater for my birthday the end of November, and I love pairing it with red shoes for a festive look!
:: My Faire Lady Designs ::
Running a sale around Christmastime results in many orders. Thank you for your support of small, American-owned businesses!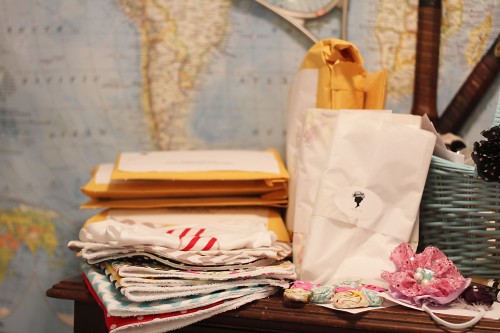 :: A Glitter-Crush ::
Not only do I have a gold-crush, it's also a glitter-crush.
This is a fun project I've been working on, and need to finish up. But I love it so much!
And, did you know you can make your very own glitter paper? Me neither.
Not until Mod Podge & Gold Glitter married on cardstock paper. ♥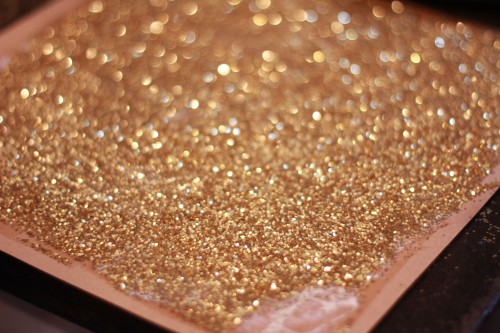 [Yes, my house looks like a glitter bomb detonated.]
Also, I'm very excited because next week there will be three little house tours here!
One will be mine, and the others, two of my sisters! We've all said we've done Christmas décor so simply this year, so it will not be a glamorous display but rather hopefully an inspiration and a toast to beautiful real life! So do check back.
**************************
I've also been thinking about the sad part: there can also be some difficult things at such a beautiful time of year.
For some, it's the Comparison Trap: I don't have a house that looks anything like those big bloggers' houses all decked out! I can't make cookies like the people all over Pinterest! My kids are missing out – I'm not doing Advent calendars like everyone else! We don't even have a Christmas tree! And so we set out to over-extend ourselves, not for the sake of our families or what would be best for us and them, but because we feel like we don't measure up to what everyone else surely is doing.
For some, it's the Busy Trap: the constant stream of events and parties and decorating and baking and it's one thing after the other, and suddenly Christmas is over and we feel like we never even had a real Christmas! We missed not just Christmas Day, but… JESUS.
And there's more, because everyone is different. But those two are the two biggest things I've realized for myself this year, and had to just step back and take inventory of my own heart.  Motives are tricky things, and I've had to do some confessing and repenting in my heart. I'm so grateful for a God of Grace ~ who deals so gently with me.
This month has been a time of great joy, so deep it feels like I can't contain it. Kind of a bursting-inside feeling, that life is just SO precious, my family is SO dear.
And running on a parallel track, the realization of such brokenness and pain in the world; in MY world. It seems like Christmas intensifies both joy and pain.
Last week I was feeling so burdened by so many areas of brokenness – broken relationships, broken friendships, broken families, broken marriages – and some of those in my own life. I think everyone has their own battles they face, even if you don't hear them speak of it.
And I was so struck by a fresh realization of why Christ came, and Christmas itself became all the more meaningful. Christ came not only to bring Joy to the World, although that is a huge part. But He also came for the brokenness in the world; He came for the sins I've done, and for the sins committed against me. He came so I don't have to live in bondage to the brokenness. He came for redemption, for healing, for restoration. It's freedom. And out of that comes joy. Not a pretending about our life, but a true joy that He is greater, even greater than the stories that our lives have written. And I am so, so grateful! What a precious Jesus!
Happy weekend, my friends!