Who doesn't love all the summertime foods, as well as the lighter eating that comes this time of year?
Although we've had lower temperatures this season ~ due to the rain every single day for weeks ~ it's still good to have that lighter fare.
I can always use inspiration in the kitchen, and there are many times a sister or friend will tell me something they are cooking for dinner, and I will promptly make it as well.
Hey, when you've been married for 8 years, don't eat out all that much, and cook pretty much everything from scratch, that amounts to a lot of meals. That's actually around 2, 920 dinner meals alone, give or take. There's a reason I sometimes run dry! :)
So, my friend Shelly and I are linking up to hopefully inspire some summertime cooking. She's following the Trim Healthy Mama lifestyle, so for those of you interested, follow her there!
I attempt to cook healthful and nutritiously, although mine aren't completely kosher! :)
Here are a few of our family favorites this summer. A lot of these are actually more lunch or snack type of items. Hopefully you will enjoy. :)
Sun-dried Tomato Pasta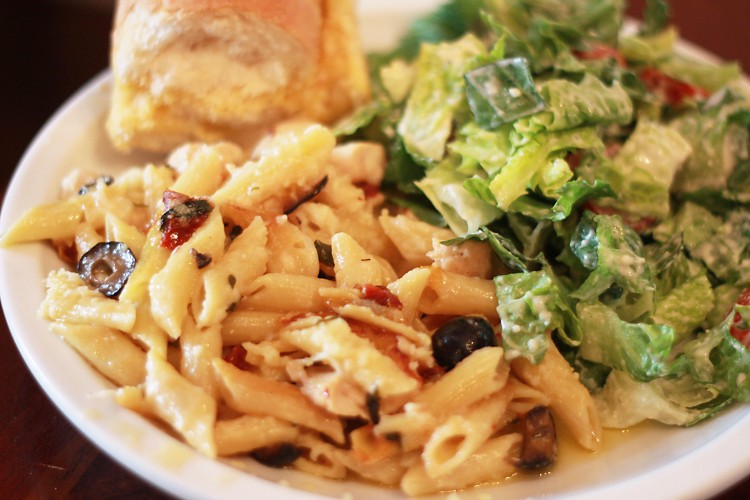 Although it's a pasta dish, it's a rather light-weight one, and accompanied by a large salad, it's delicious.
[sorry, no link. I've been experimenting with my own recipe]
Saturday Night Pizza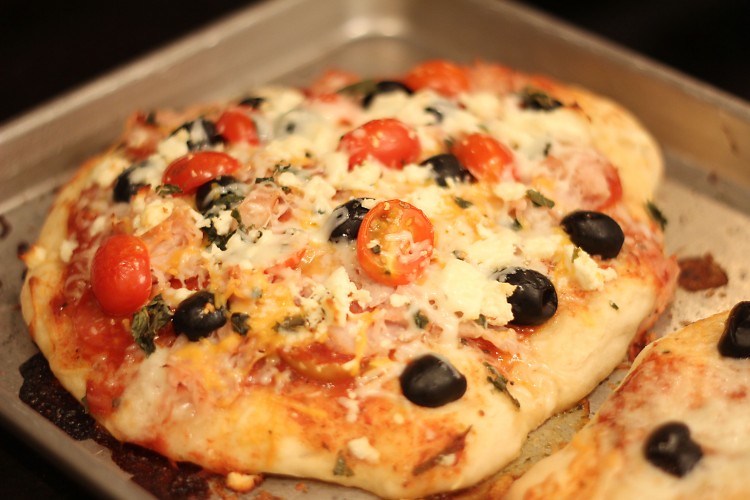 It's becoming tradition: Saturday night is great for a pizza night! Even if we've had a busy day, it's an easy and fun food to make with endless options.
I love to add garlic powder, Italian seasoning, and basil to the dough, and then drizzle it with pesto before the pizza sauce. The flavor is superb with all that olive oil and garlic flavoring. :)
I also like to serve hot marinara sauce, Parmesan cheese, and red pepper flakes on the side.
Our two favorites varieties:
Chicken Bacon Ranch
pesto /pizza sauce /crispy bacon/ grilled or canned chicken / mozzarella cheese / heavily drizzled with Ranch dressing
Supreme
pesto /pizza sauce / sausage / bacon / medium banana pepper rings / black olives / pepperoni / chopped fresh basil / sliced grape tomatoes / mozzarella cheese
BLT with Avacado and Provolone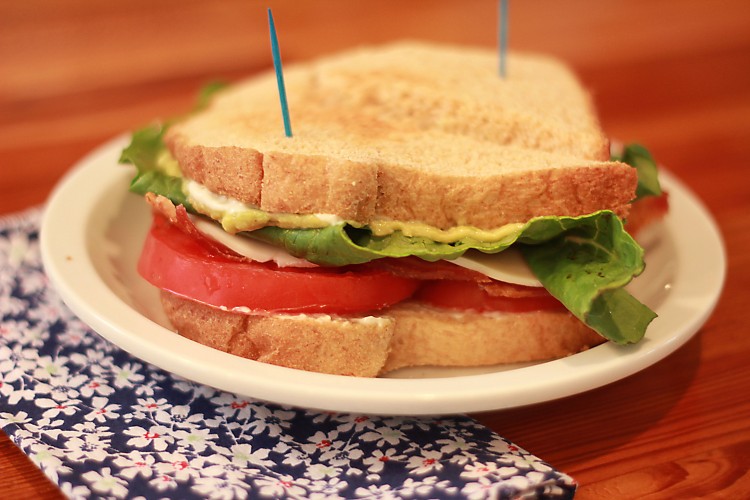 The avocado-turned-guacamole as well as the cheese took this BLT to a whole new level of goodness! It went from a normal café-style sandwich to gourmet-upscale-delish!
Snack & Lunch Time
Hummus with Vegetables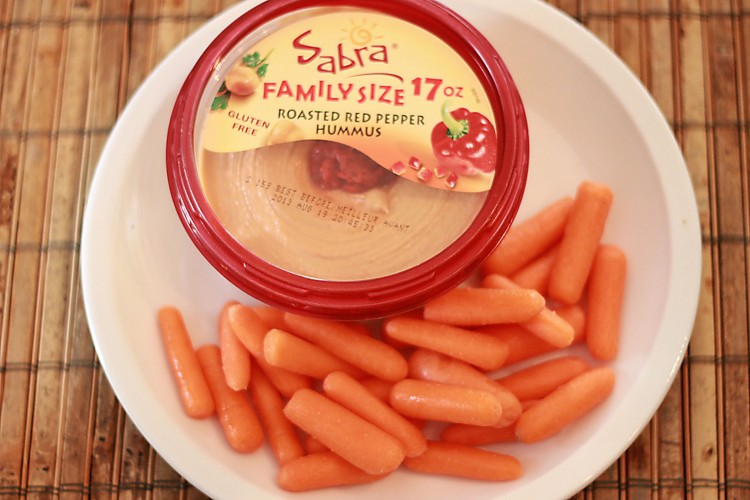 On a recent trip home to see my family, I discovered my kiddos LOVE hummus.  They are such big fans they will even eat it with a spoon.
However, eaten with baby carrots, bell peppers, cucumbers, mushrooms, and really any dipping vegetable, it is a wonderful combination! We got through one of these family sizes a week, and I love it because it's a nutritious snack that also tastes so good!
Yogurt Parfait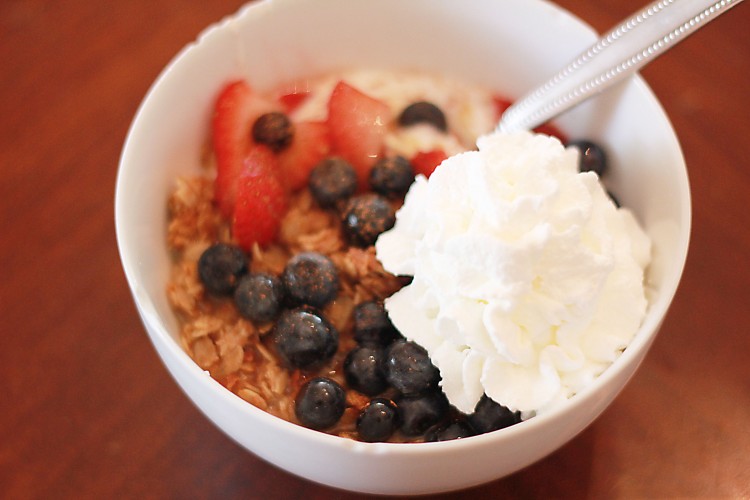 This is another nutritious and easy lunch or snack that we all love.
homemade yogurt / homemade granola / fresh blueberries / fresh strawberries [blackberries, peaches] / drizzle with maple syrup and sprinkle with ground cinnamon / a pat of whipped cream
Smoothies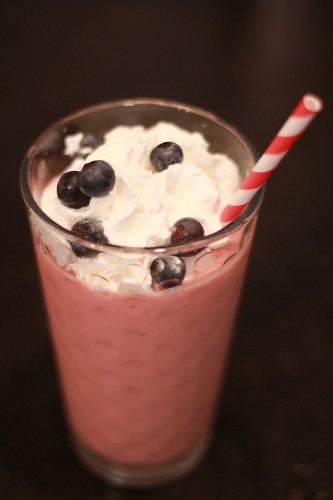 So this follows the same lines as the parfait and is nothing new at all, but a healthy smoothie hits the spot on a hot day.
/ yogurt / frozen strawberries / frozen peaches / teaspoon of vanilla / a few shakes of stevia powder / a bit of milk to make it smooth
Blueberry Muffins
Who doesn't love to use fresh blueberries when they're in season? Oh, that's right. We had eaten almost all the fresh and these had to be made with frozen. Still just as good. :)
The recipe comes from here, and it is THE best blueberry muffin recipe I've ever made or tasted. I love the crunchy streusel on the top. I also substituted 1/2 of the amount of flour for whole wheat and added just a bit more milk, and it turned out very well! Also, I used regular-sized muffins tins, not jumbo.
Strawberry/Basil Refresher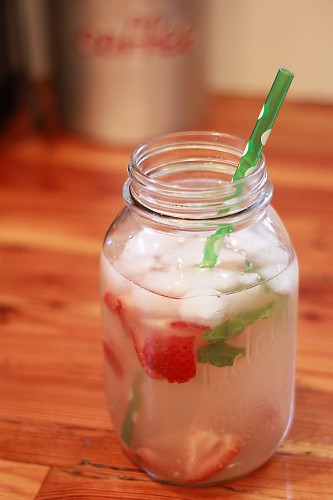 This idea I shamelessly copy from Shelly. :) It's a variation of the Good Girl Moonshine, but I didn't add all the ingredients in that original recipe.
This is an amazing drink. The flavor is so unique it surprises you, but so delicious!
1 quart water and ice / 1 teaspoon ground ginger / several shakes powdered stevia /  3-4 sliced strawberries / 3-4 basil leaves, torn 
Shake well and enjoy!
Happy Summertime, and good eating to you, my friends!