So it's been nearly two months?
I feel like we need introductions again. :)
Thank you so much for those who have expressed care and love to our family, as well as to my sister and her husband during the past few months. We still grieve the loss of dear little Kenny so deeply, and miss him every day. There have been so many of you that have cared that we could never thank you all personally, or express our gratitude and tell you how much it has meant to us.
The combination of life events and various commitments to some bigger things the past little while has been the reason for the blog hiatus. The Lord has been so faithful to us, to me. His faithfulness doesn't mean that the difficulties of life simply go away and all is ease, but that He is walking so closely, so tenderly, with us through it all. And it has given us a perspective of eternity like a life void of heartache could never do. Heaven is ever more precious, and what feels like Home, even before I arrive.
I really don't even know where to start catching up from the past few months. This year in general has been the most sparse with blogging that I think I've ever done, since I started writing on this little pad. :) Instagram has taken the place of blogging, I suppose, and I put little life snippets there. So, I don't know if I'll try to do some catchup-posts [because we've had some special things like birthdays and a family wedding (on my husband's side) and surprise visits from family and some house projects] or if I'll just start from here and go forward. But I've missed this space and the connection with you all here, and hope to be back more often.
Also, the look of this blog may be changing just a bit, just a little experimenting with headers and fonts and such. Just giving you a heads-up if you come here and think someone with ADD keeps changing things around. :)
And because no post is ever complete without pictures – at least on my blog – here's a few of that one time we pretended to be hipsters. :)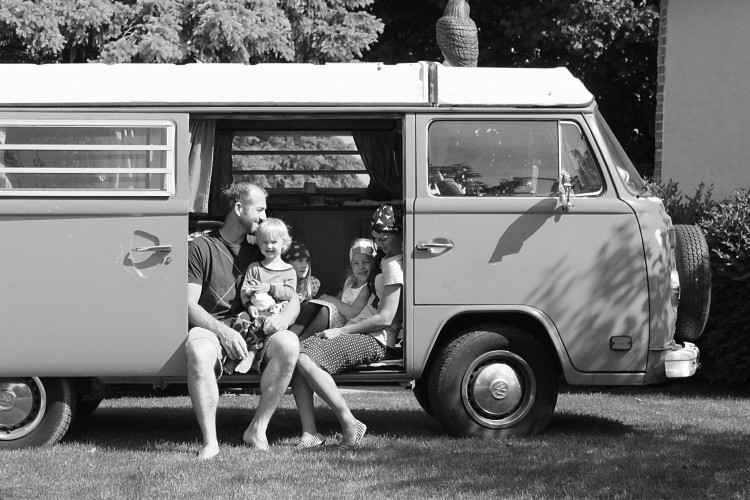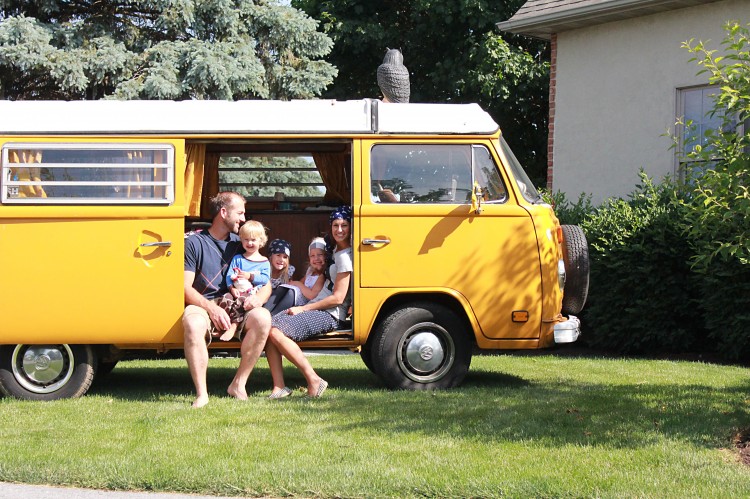 It's true. We were total wanna-be's. :) We girls tried to dress the part, in the full 10 minutes we had to prepare, and my sister asked me, "Uh, aren't you, like, trying too hard?"  You know, she was totally right. And obviously Hudson was there in his jammies and Husband didn't know he's get conned into being in the picture. But we had fun anyway. Ha!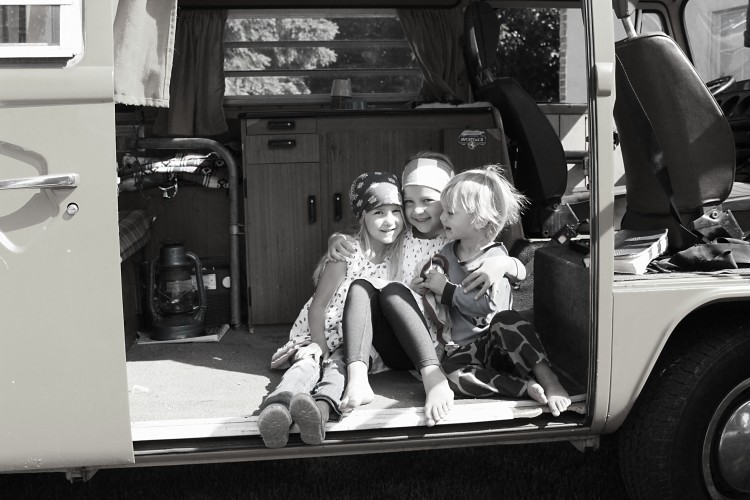 My brother [ a true hipster, and one who loves Jesus so much] is the owner of this super rad vehicle. He has plans to take a west-coast road trip in Melody [his name for this VW bus]  with some guys later this fall. I'm just a little jealous.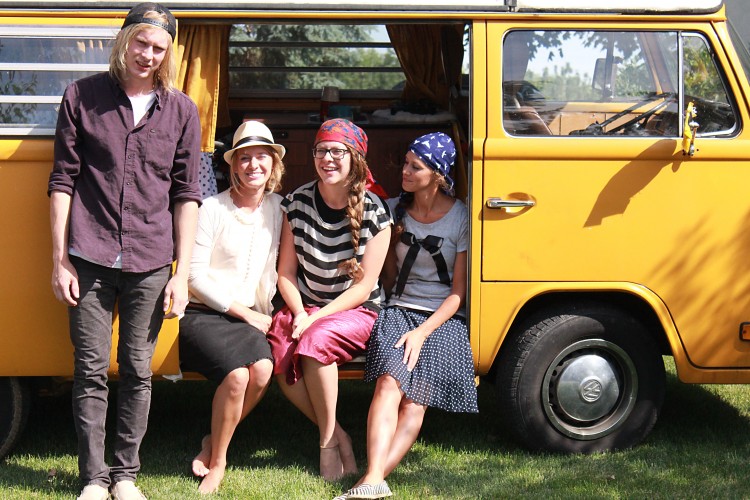 // James, one of my brothers, and two of my sisters.//
This was a fun early morning when my brother rattled up to have coffee with me, and then we snapped a few pictures before everyone left for church and we returned home to the south.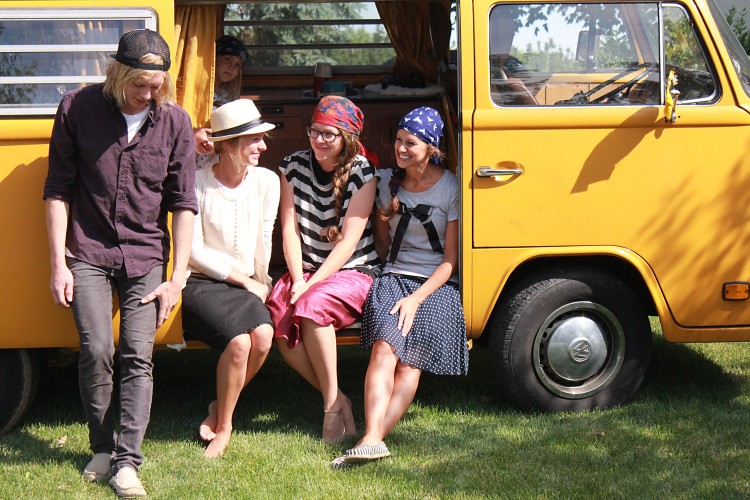 Sorry girls. To get to him? You go through US.
[We were trying to look fierce and scary. I don't think it worked.]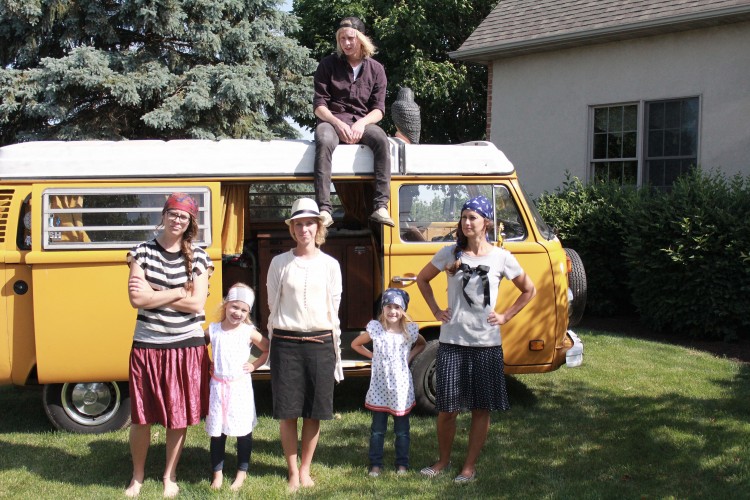 Have a lovely weekend!
Remember you are loved by your Creator. ♥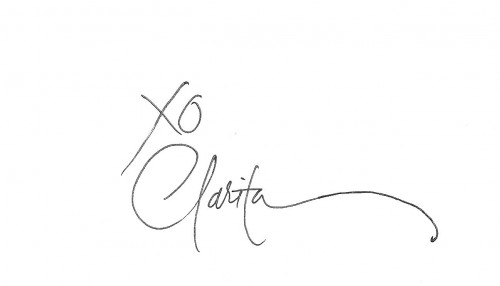 other posts you may enjoy...