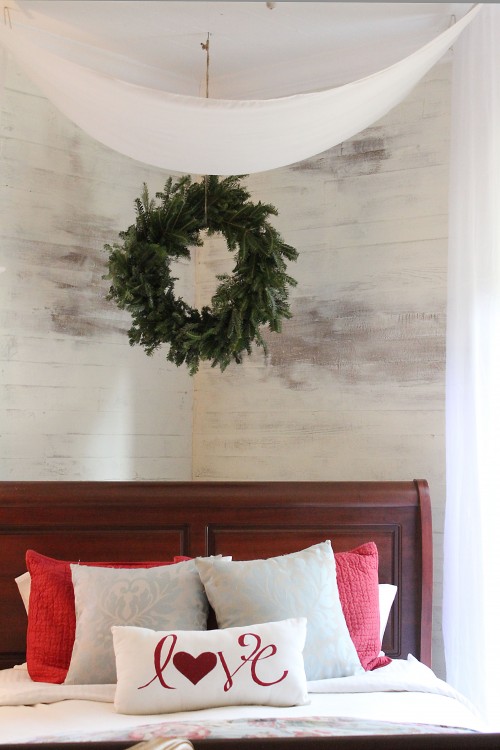 There are many people who know how to make their own wreath for the holidays, so if you are one of those, just skip this post. :)
For those that wish to know how, here's a little tute.
Wreath-making is a bit sentimental for me. My dear Aunt Freida taught me when I was a young teenager, and I remember her going outside with me to gather greens in the bitter northern wind, our fingers numb with cold, and then going indoors and she showing me how to make her beautiful creations. She was known for them, along with many other things she loved to do.
She was a creative genius, my Aunt Freida. Her home was always so welcoming, so fresh and creative, and yet more of a whispering beauty than a shouting "look what I did." She was gentle and lovely, and I know she makes Heaven a more beautiful place now, these 8 years. But when I make wreaths, I always think of her.
Because of her, I so love the fresh greenery, and the scent of pine as you walk by the real greenery. And this year is no exception; I love the real greens as much as ever!
This is how she taught me….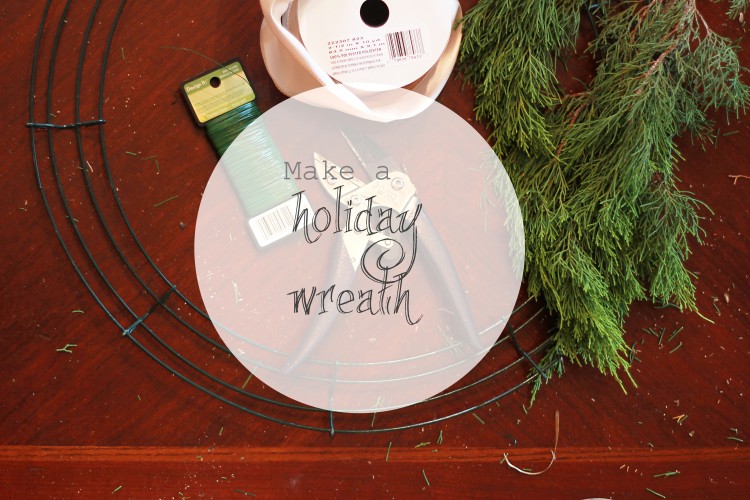 One:
Gather your supplies:
Wreath form (available at craft stores)
floral wire
snippers (what do you call it?!)
winter greens
ribbon for accent, if desired
pinecones & ornaments, if desired
[If you live in the city and don't have access to fresh greens (like me), you do still have options! A kind friend from church cut two large paper bags of fir clippings for me, and then I went to several Christmas tree stands and asked for their "extra clippings." A lot of people must do this, because they knew exactly what I was asking for and gave them away free. I also purchased a 6 -foot garland of long-needle pine at $1 a foot.)
Two:
Secure the wire on the wreath form.
Just twist it around the form, and secure by winding the end around.
Do not cut the wire.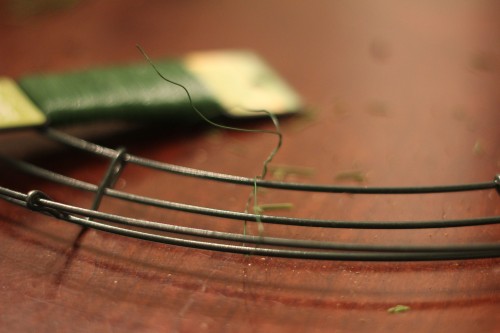 Three:
Add a small bunch of greenery, and repeat.
You'll want the pieces to be no longer than 12 inches for a wreath that fits a door; and smaller if you are making very small wreaths.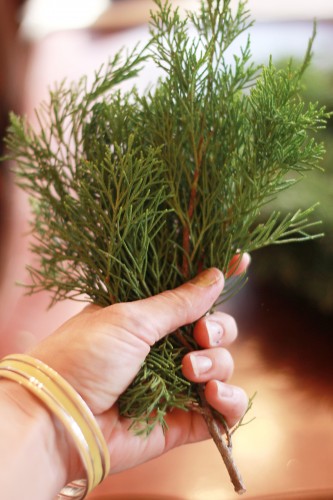 Hold it tight against the wreath form, and wind the wire around twice. Add the next bunch of greenery a few inches down from the first bunch, making sure to cover all stems well.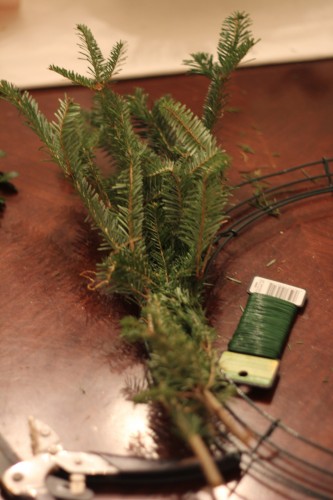 [Again, do not cut the wire. It makes it so much easier if you simply keep winding the wire the whole way around the wreath, rather than cutting and securing each individual piece of wire.]
For this wreath, I used three kinds of greens: fir, pine, and what I call "Christmas tree pine" which is actually a Fraser fir. I love the textures of them put together, but you can use any kind of wintery green or boxwood – using only one kind, or mixing as many as you like.
I did a small bunch of Fraser Fir, long-needle pine, and fir (similar to Leland Cypress), in that order, and repeated until the wreath was completed.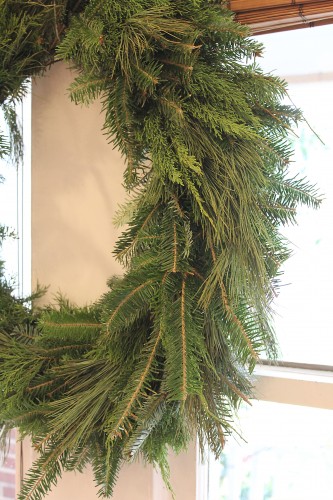 4.
Finishing up.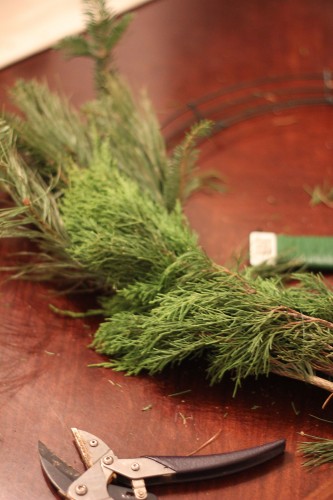 When you near the end and cannot add another bunch without overlapping the very first bunch, tuck the stems underneath the first bunch, and secure tightly with wire. Now you may cut the wire, after making sure it's secure. :)
Add any ornamentation using 10″ pieces of wire, or enjoy the beautiful natural greenery.
Hang using a wreath hanger, thin rope, jute, or many other choices.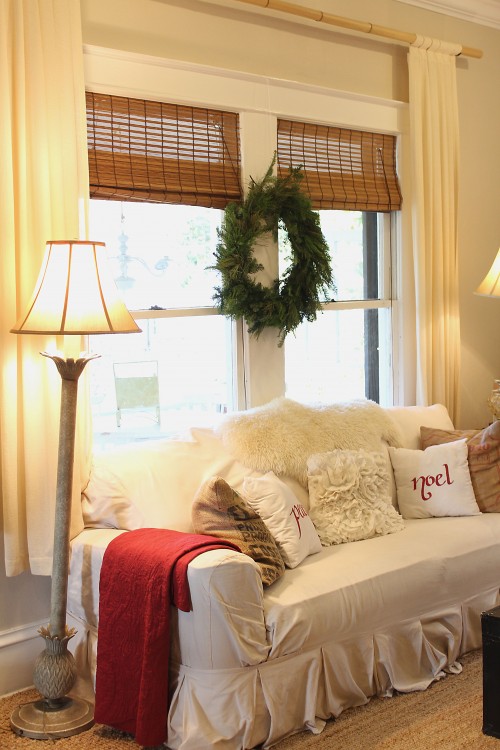 Enjoy!