Merry Christmas, everyone!
We are so enjoying being finished with the attic remodel and actually being able to enjoy the finished product now! It's been a very busy autumn, and the feeling of having it completed is wonderful. I'm looking forward to showing some more pictures of the finished attic, but for now, here are a few pictures of the Cottage at Christmastime.
The Christmas Tour of Homes was a little over a week ago, and so I snapped some pictures on Monday when it was all over – not having time before (we were crunching until THE very last minute to finish everything up).
It was interesting, because earlier this fall I wrote an article for this magazine about Christmas décor and about wanting to keep Christ in the center. The very same autumn we were asked to be part of a tour of homes in our community. And the words that I wrote were being tested, because I heard that sometimes interior designers are hired for the homes on the tour and that it can be a rather big deal.
My décor is very simple, and I only pull out a box or two of Christmas décor from the attic while the rest of it is natural live greenery. My first thought was to be intimidated, and scared! My house isn't interior designer style – it's full of second-hand treasures, and thrift-store finds, and handmade. It's what we done because of the budget we live with, but truly, it's what I LIKE. I like the eclectic mix, the treasure troves from different places, the uniqueness of the things coming from many different places.
And so we made the choice to just offer the simplicity that we have. Not to make it something we are not, not to try to impress a certain group of people, but just to do what we normally do and not to apologize for it.
Like I wrote in the article, people are so different and God made us all like that out of the beauty of creativity. And as people are different, so styles will be different, and there is not a right or a wrong style of décor. Each person will have something that they like, and it expresses who God made them to be, and brings glory to the Creator because of that. The hard thing to remember sometimes is that it's okay to be different, to like different things, to have a different style, as long as it's not a try-to-keep-up thing, or a comparison thing that makes us feel better or worse about ourselves. The style doesn't matter nearly so much as the heart behind it; what is my motive,  the reason behind why I do I do?
All that to say, I had to check my motives during the house tour preparations. Different parts of our homes have been featured various places, but not a house tour before, so this was a new experience for us.
So, let's just pretend you came for the tour, and are walking through the house.
Welcome, and please feel free to look around!
Please come in at the
front door…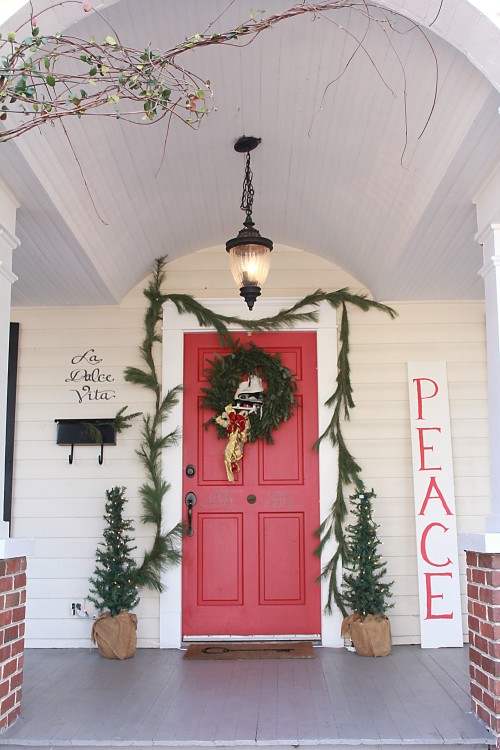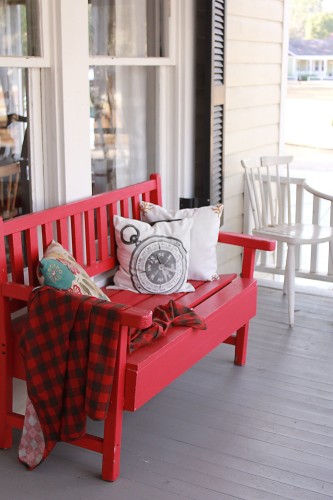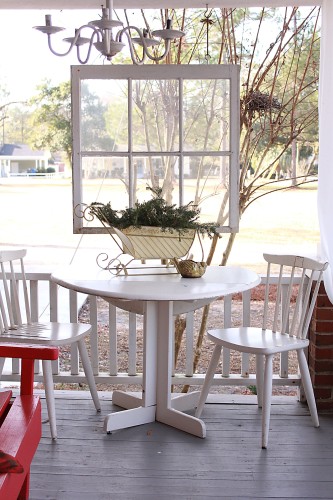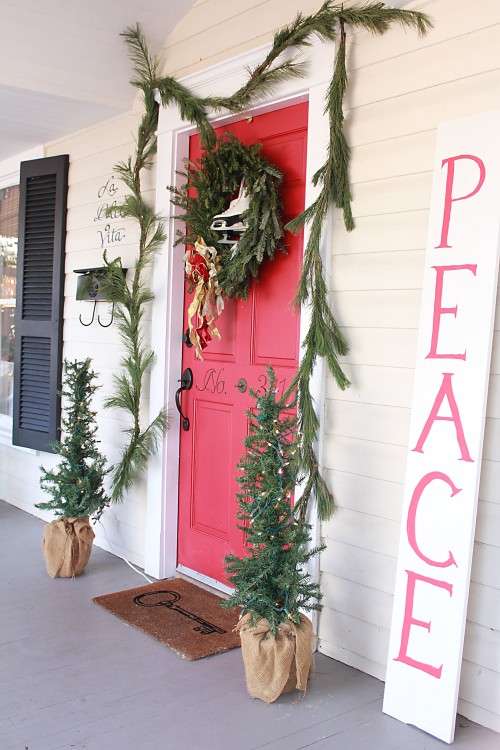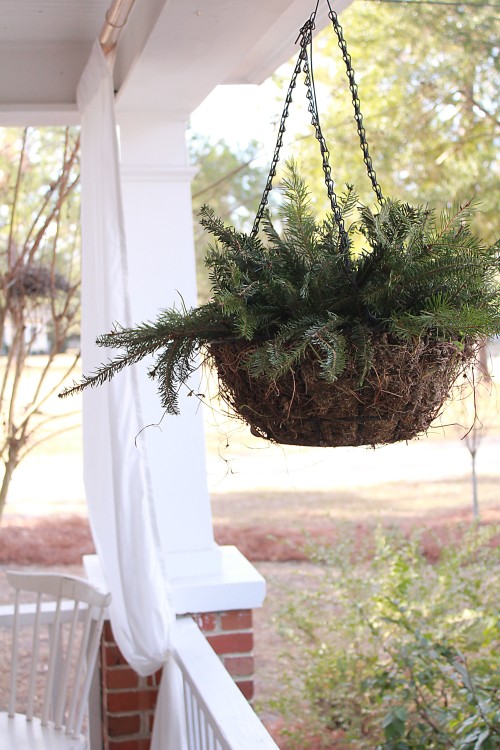 Step inside to the
Living Room…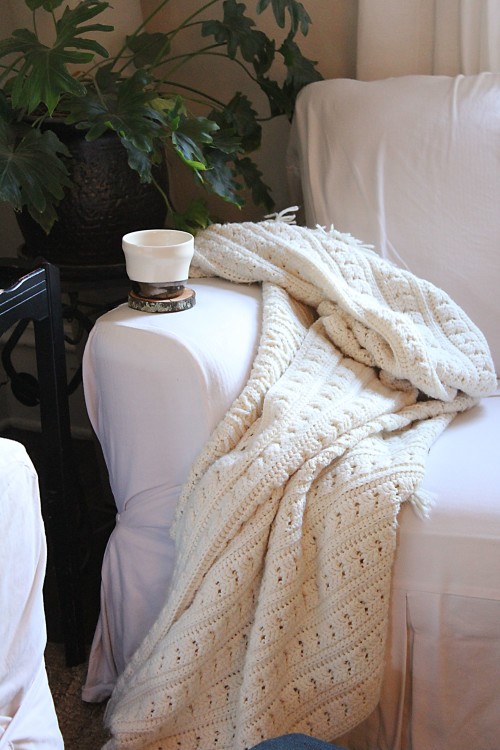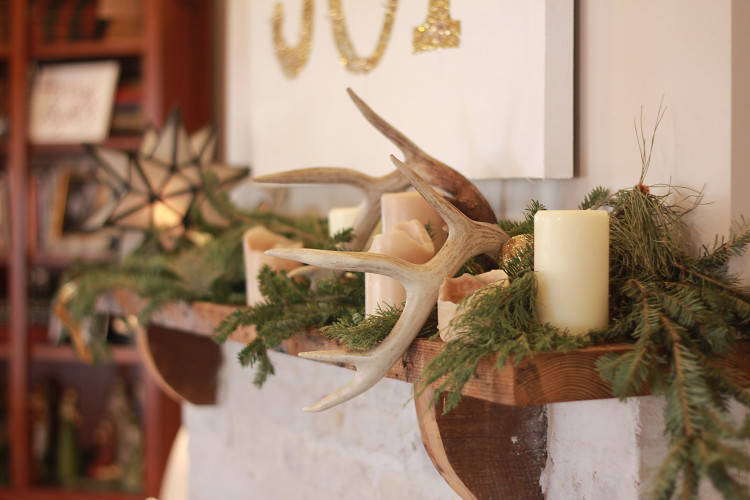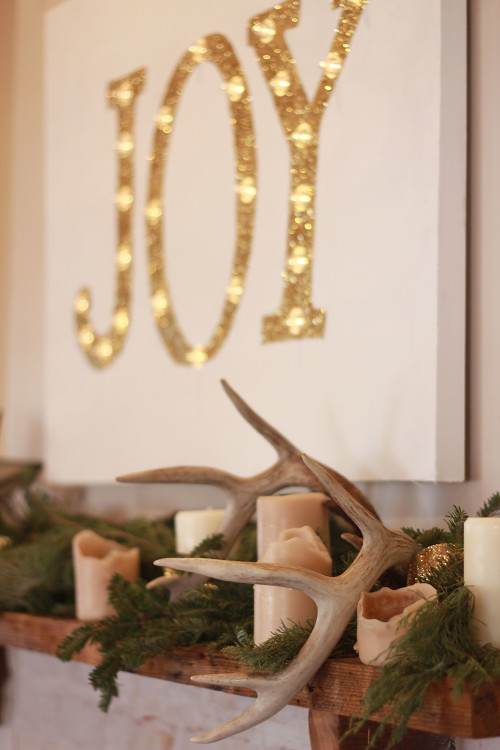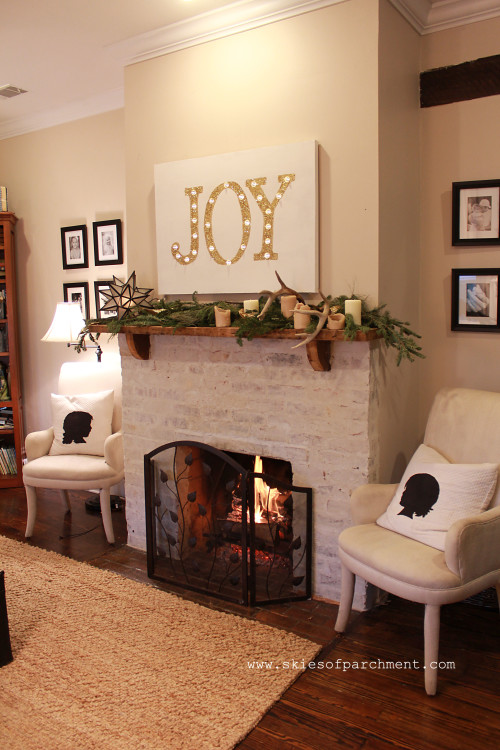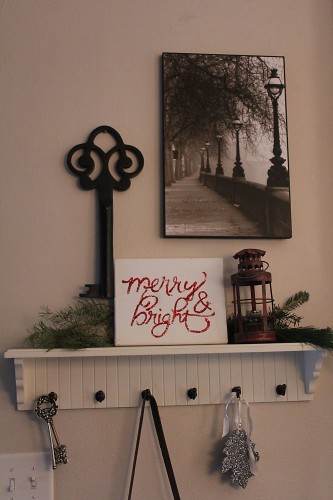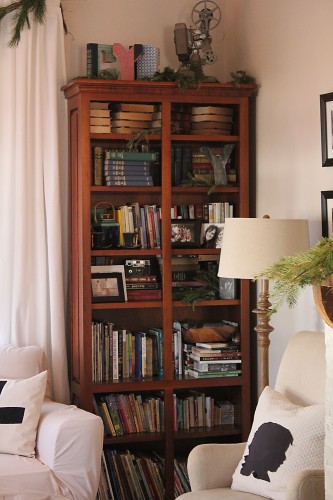 The Dining Room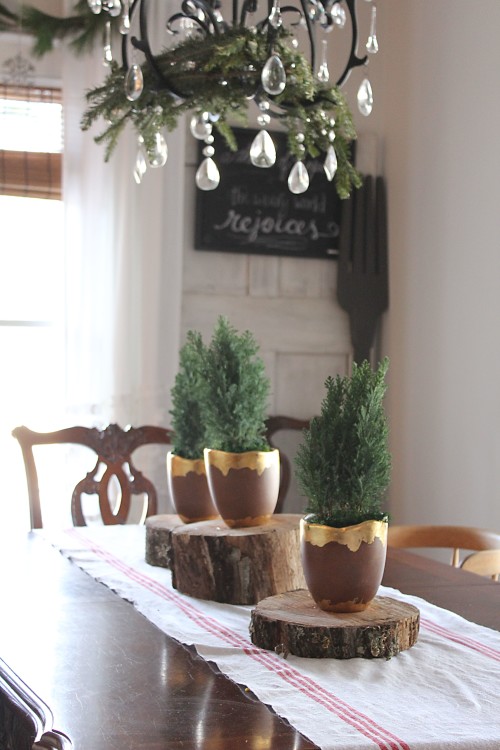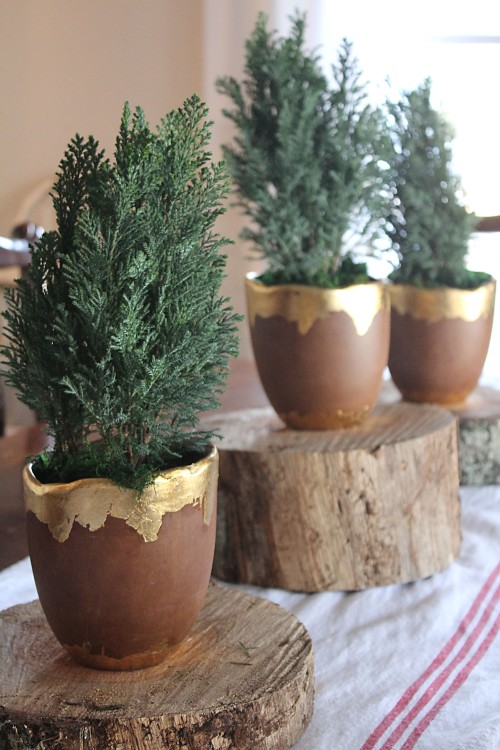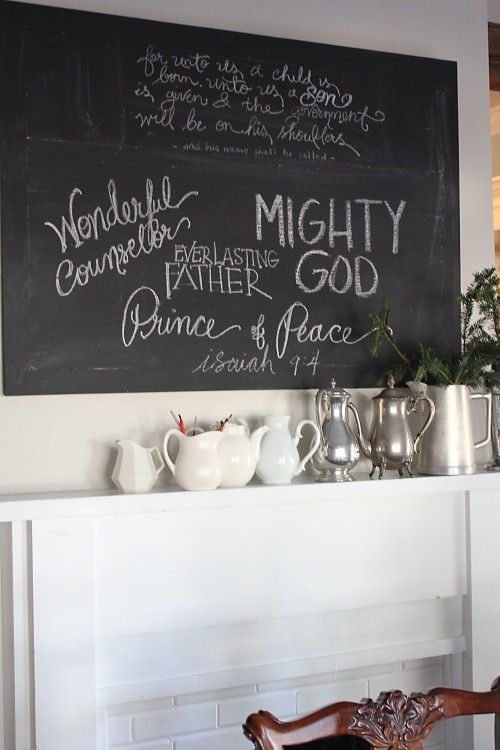 The Kitchen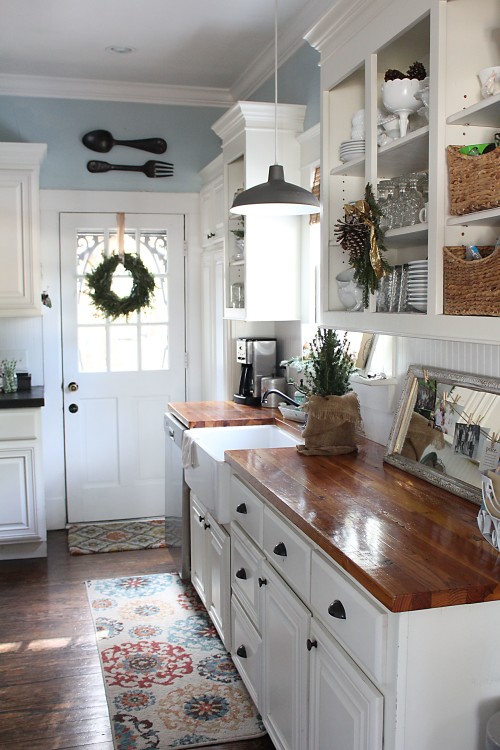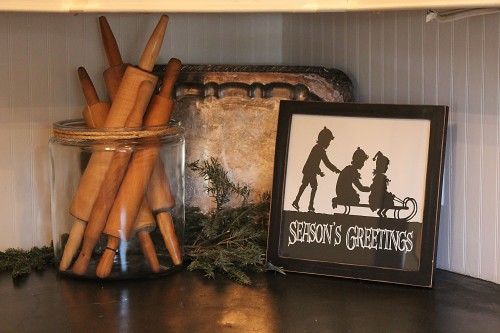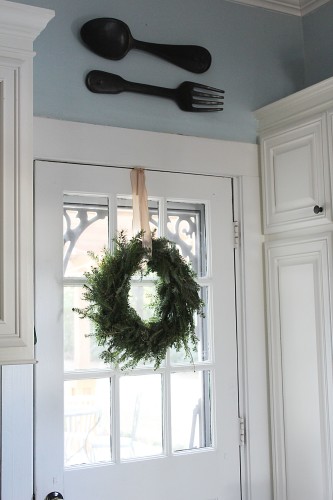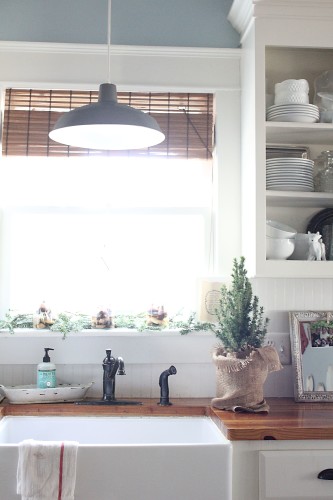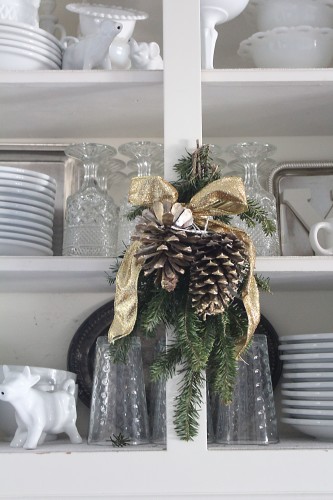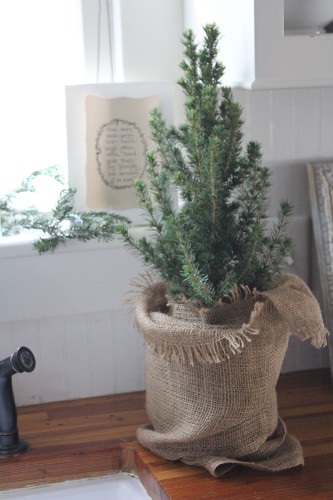 The Hallway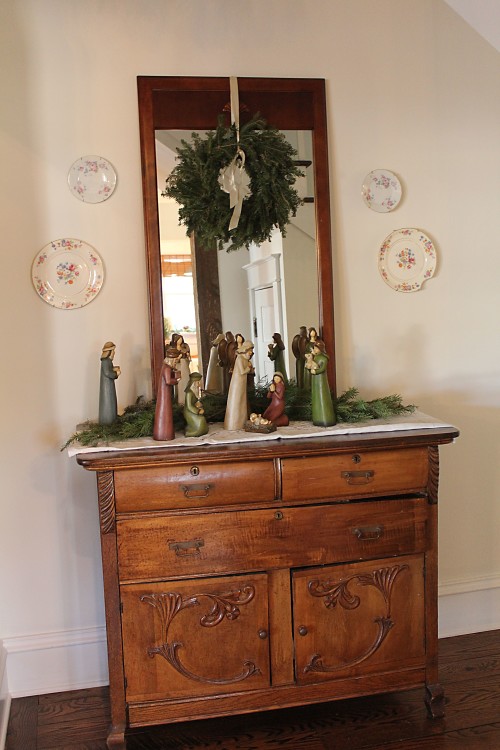 Hudson's Bedroom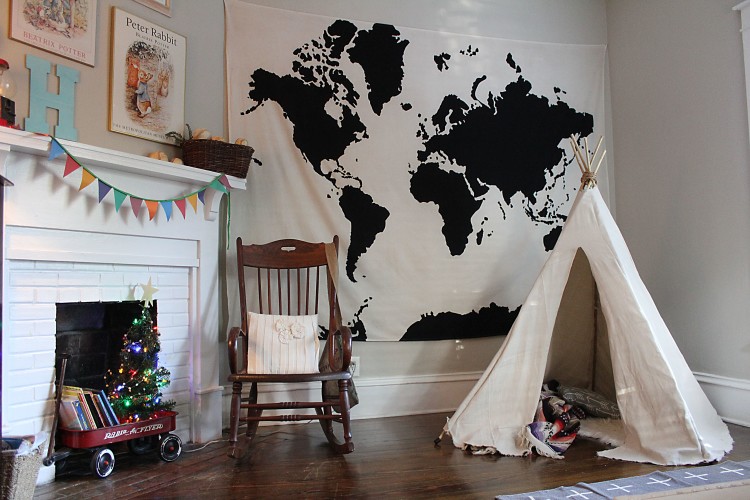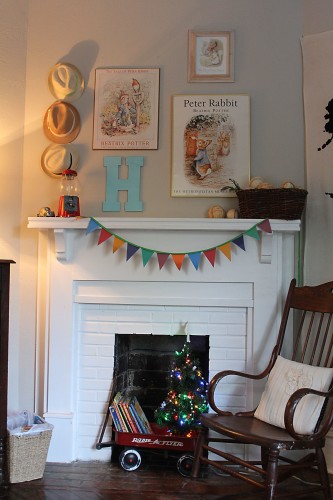 The Music Room/School Room

The Master Bedroom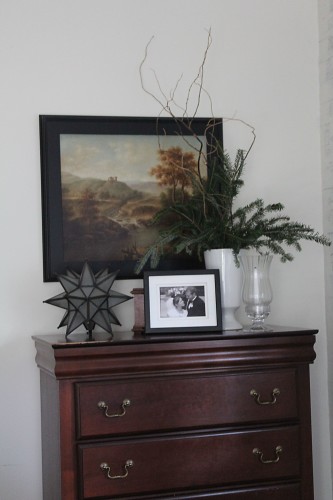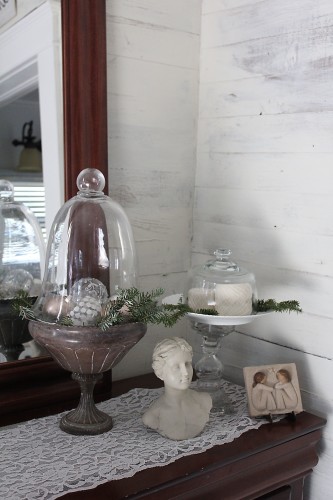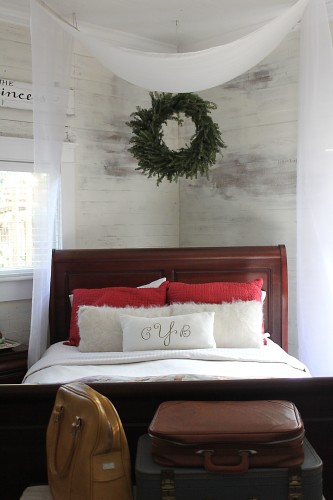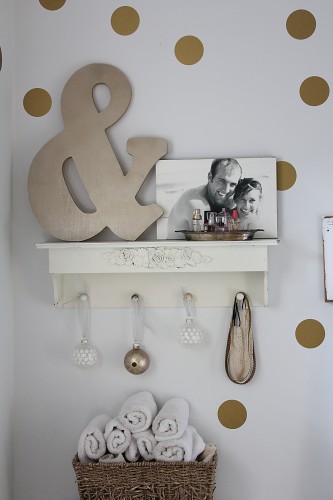 And then let's go up into
the new attic!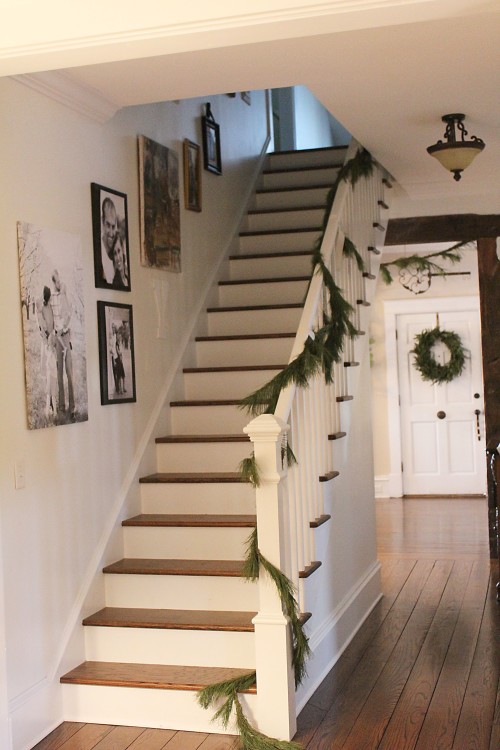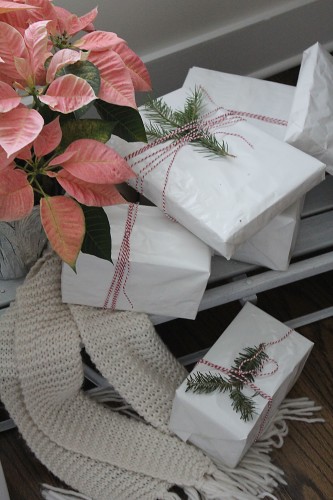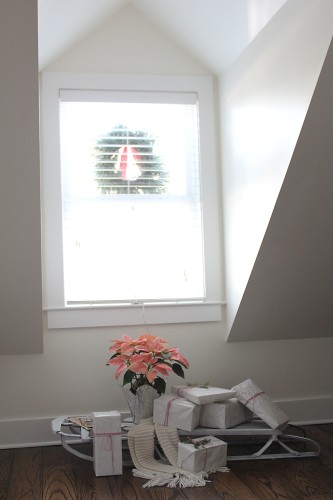 The Attic Bedroom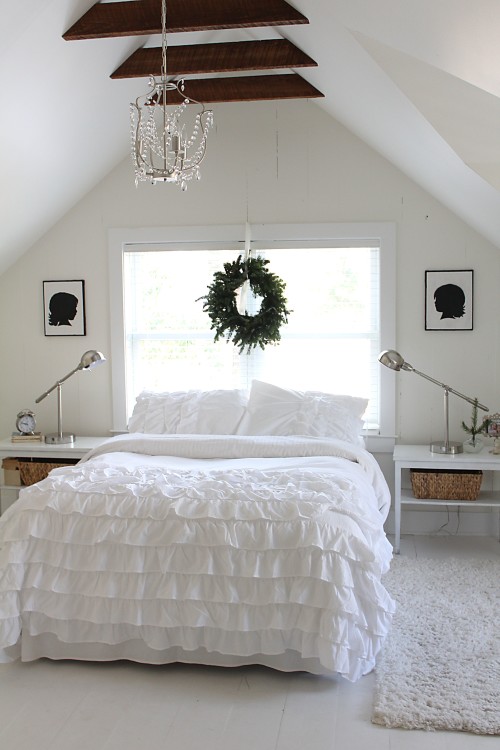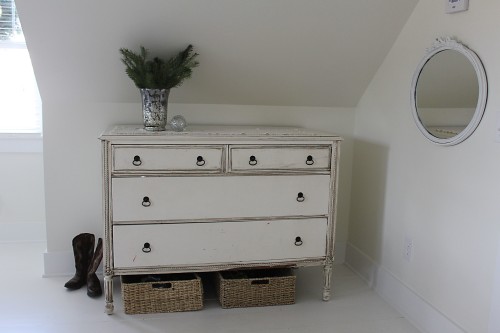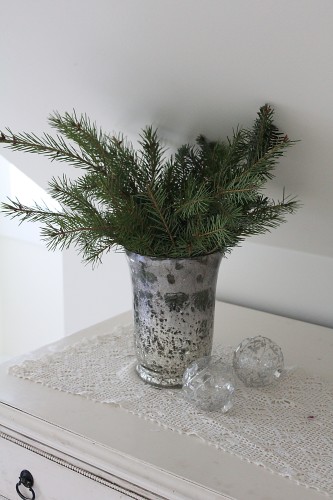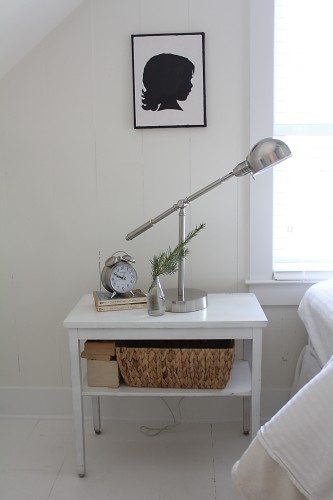 The Office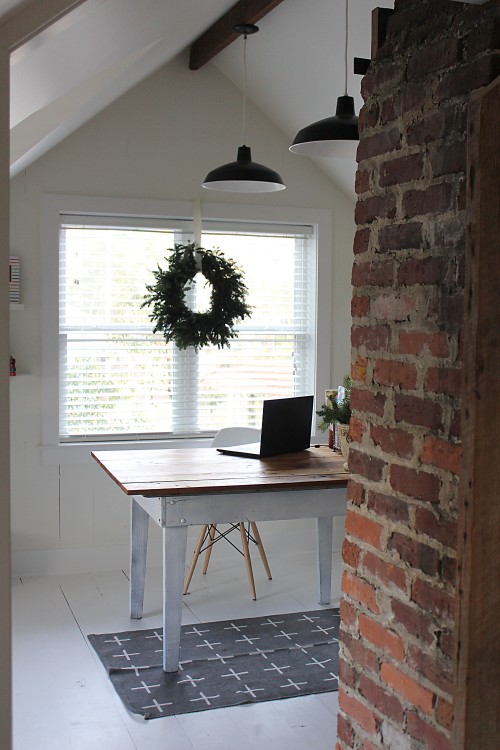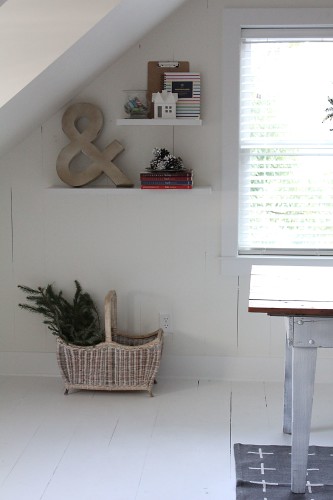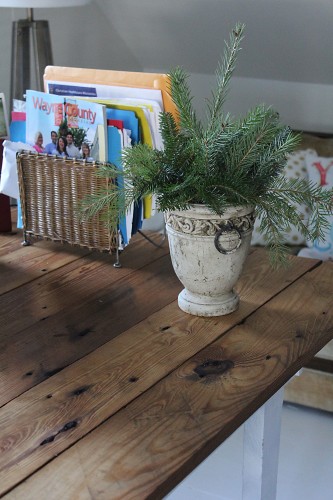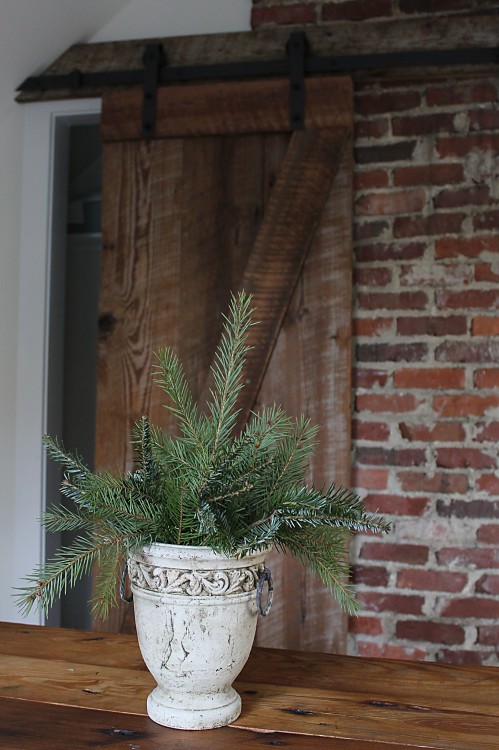 And that concludes the little Christmas tour at the Cottage!
I hope you all enjoy your Christmas Day, but even more than that, that you can truly worship and rejoice in the salvation that Christmas signifies. What an incredible gift! May the wonder of it never cease to amaze us!
This read by the Gospel Centered Mom is beautiful and inspiring in teaching our children the true meaning of Christmas.
Thank you for visiting this little corner of blogland and the encouragement you've been to me throughout this year!
A very happy Christmas to each and everyone!