Since the remodeling upstairs and adding the three dormers last fall, I've been wanting to do a before & after post of the outside of the Cottage, just to show the hard work that my husband has done!
This spring, with the fresh, bright-green growth of the trees: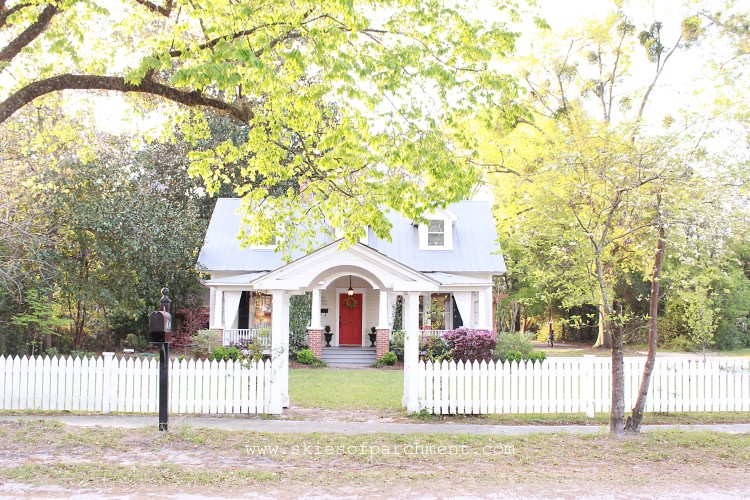 The dormers aren't too visible in this picture, but I like that it shows the fence that we added soon after we moved here (after our one-year old gave us a terrible scare on the road), and the arbor Ben built that mirrors that design of the front porch.
But this is the house when we first bought it. Um, yes. It was sad. Very very sad.
Before: Winter, 2010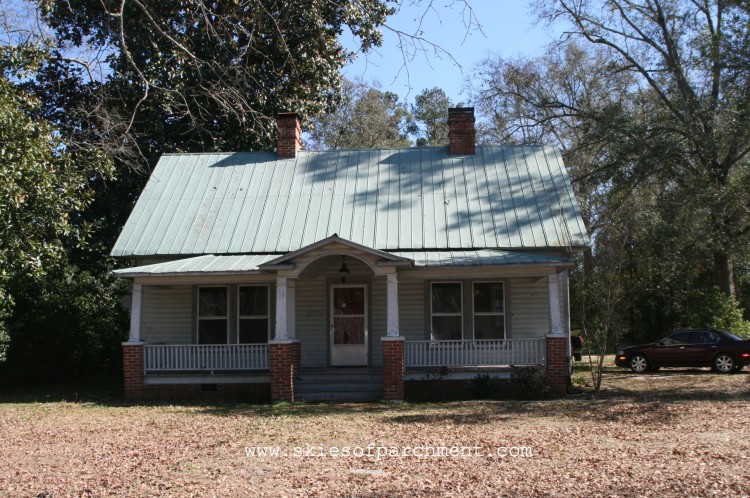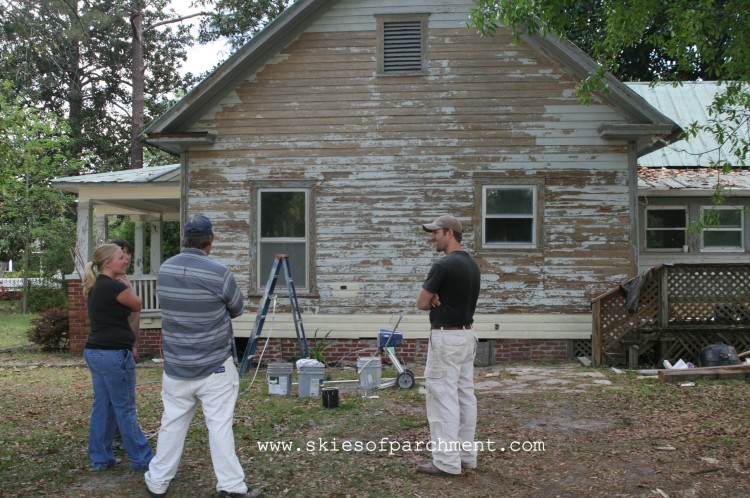 Having a husband who not only can do anything with wood and construction and is so gifted with working with his hands, but who enjoys it as well, is so wonderful. He has transformed this place into a beautiful cozy home.
After: Spring, 2015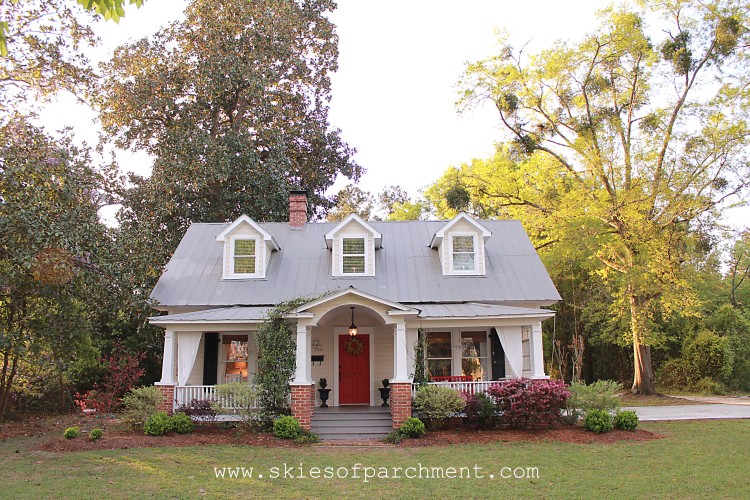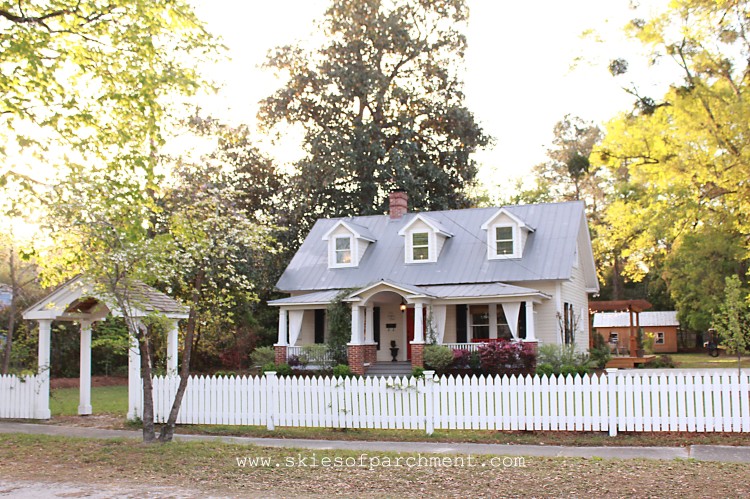 Changes we've made:
-Painted the entire exterior of the house
-Painted the metal roof
-Added wooden shutters
-Added three dormers (which look as thought they've always belonged here in the first place)
-Painted the front porch, pillars, and columns
-Added the picket fence and arbor
-Added landscape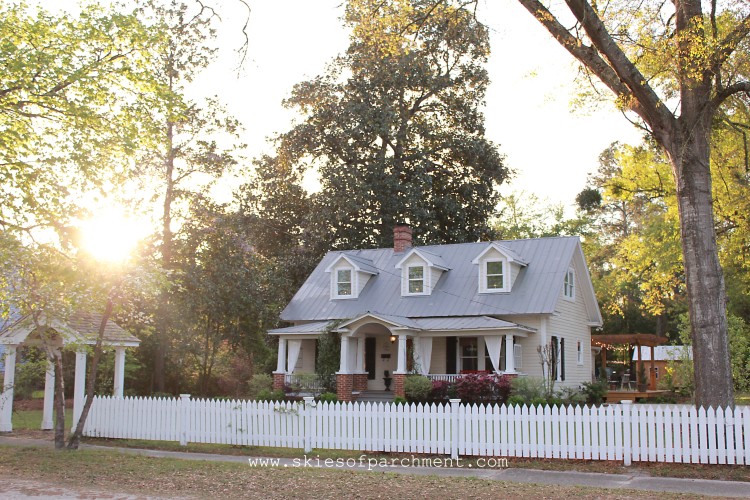 This little cottage has been a beautiful haven for us the past 5 years that we've lived here. It's seen our daughter take her first steps, it's seen us bring our son home from the hospital, it's been filled with tears and laughter and memories and sentimental things we'll remember forever. We've learned to know some of our neighbors, and some of them feel like family and I love them dearly! We've lived in the city, and I've absolutely loved it – we can walk to the coffee shop/ice cream shop, I've probably run a rut down the streets where I do my running loops, we are right across the street from the park and the pool… It's been such a beautiful season, and a beautiful gift to live here.
I've alluded to it sometimes, but it really is true: we are moving from our beloved little Cottage at 341 South. The house sold quickly – the first people to look at it bought it – but I feel jealous over it, like no one else will ever be able to love it like we do. :) But the Lord is directing us to a different place, and so we're following, with both sadness and anticipation. Sadness for what we're leaving behind (the cottage, yes, but more importantly, relationships, which are far more valuable than a house), and also anticipation for what the Lord has ahead for us.
It's been a time of much emotion for us as we do the "lasts" – last beach day, last ladies' get together, last pool day, last….. We will be entering a different season for our family, and we ask for prayers as we transition. It's been busy for the kids, and anyone with children knows that they do best on a very normal schedule. Ours have been anything but normal the past few months, so we've had some challenges with that and helping our kids walk through this time, while processing ourselves. I hope to pop in here a few more times in the next week or two, just so that I can document a few more things for ourselves, but we'll see. :)
Happy Tuesday, Lovelies!