I am so excited to introduce the first of the sisters' Christmas home tours! My heart was thumping with excitement as I pulled in the lovely images Ervina sent over. You'll soon see why. :)
First off, click over here to have a bit of lovely Christmas music as you scroll through the pictures. This is her favorite holiday station. [Phil Coulter Holiday on Pandora if the link doesn't work]
[As I said in the previous post, the intention of these Sister Christmas Posts are not to make you feel like you must do one more thing in order to have the perfect Christmas. But rather to show how you really can create a beautiful atmosphere with simple beauty. ]
Ervina is the third of four sisters, and was married to her Sir in June of last year.
[You can see their wedding here, and I love how their home reflects so much the beautiful simplicity that was present in their wedding.]
She and Kenny bought a tall house in the city and have worked hard to transform it into a lovely haven. It's one of my favorite spots to visit whenever I return home, and I wish visits there could happen more often!
Here is Ervina…
///
Growing up, the attic at my mom's house was always filled with storage boxes of Christmas decorations, and each year in the beginning of December I loved to help decorate the house.
// master bedroom //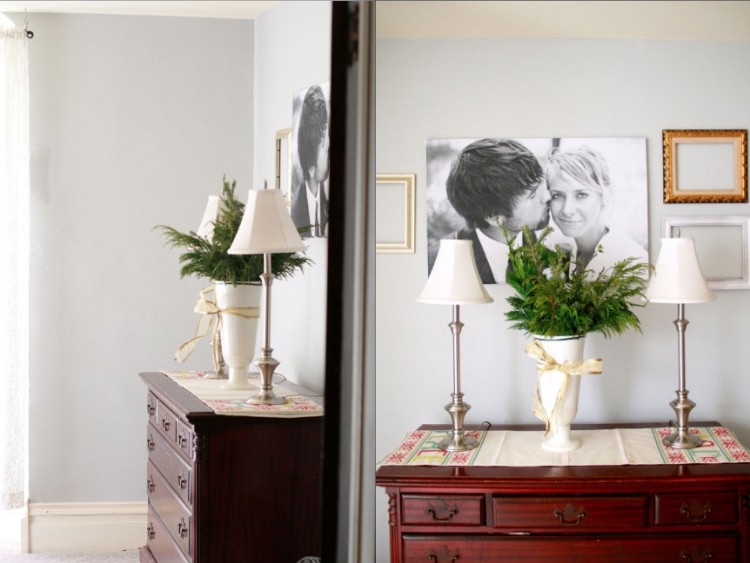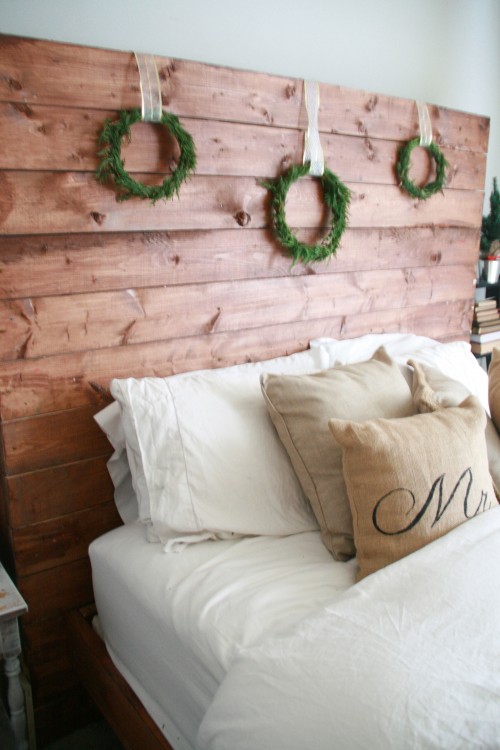 There were colored ornaments and nativity sets and little porcelain villages, but my favorite part was grabbing big garbage bags and a pair of Cutco clippers and heading outside to the trees grandpa planted on our property thirty years ago. My mom and sisters and I would collect huge amounts of evergreen and pine, and the wonderful smelling outdoors would come inside for the winter.
// living room //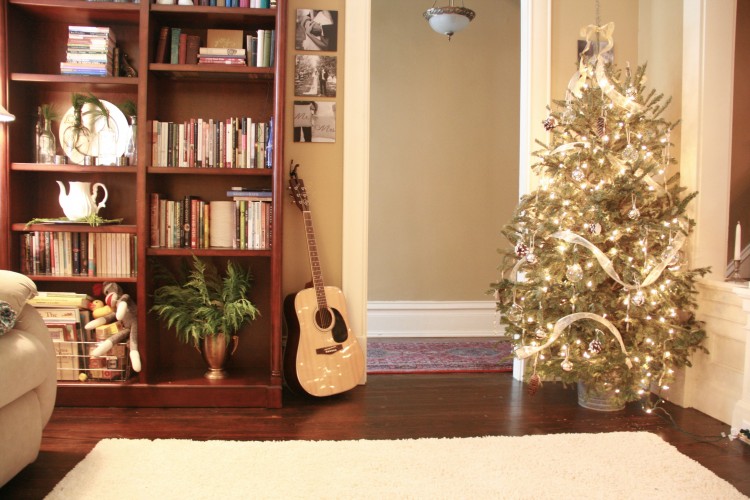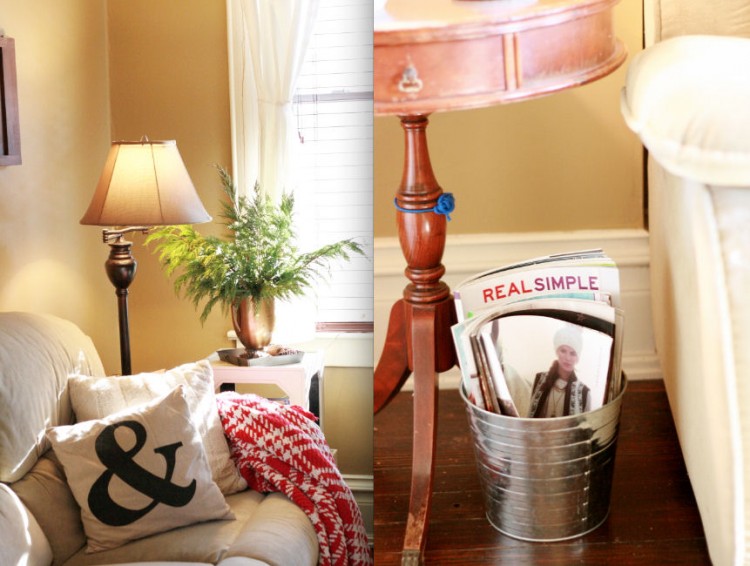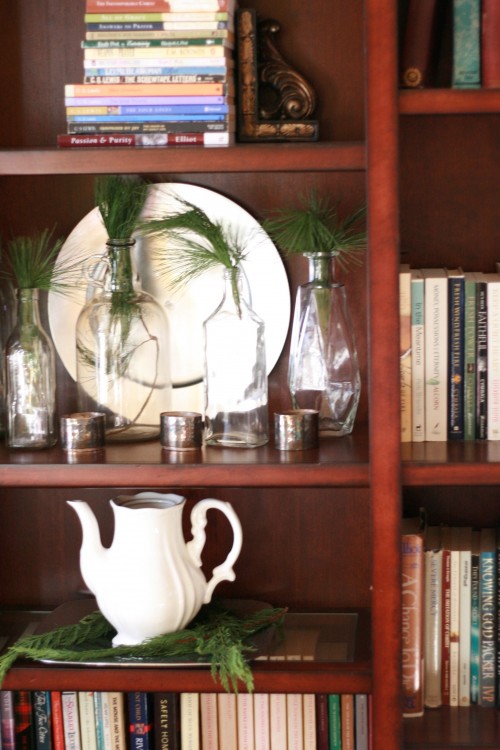 By the time Christmas was over and January rolled around, we'd reluctantly put everything back in storage and clean up the shedding greens. There was always a mess, but it was always worth it.
// Dining Room and Piano //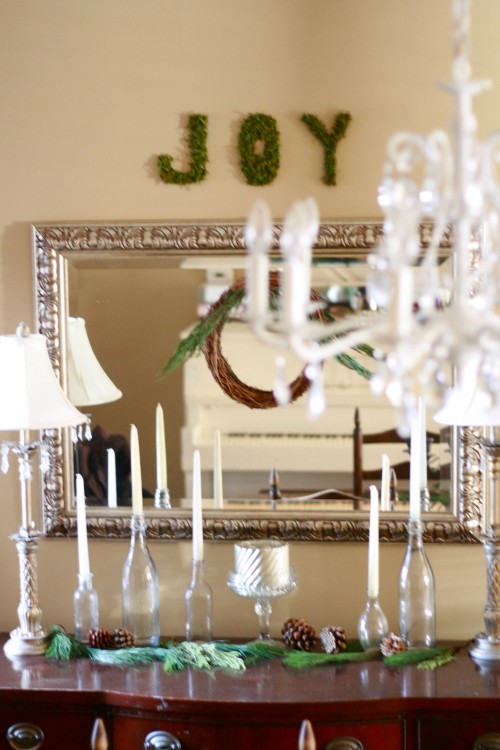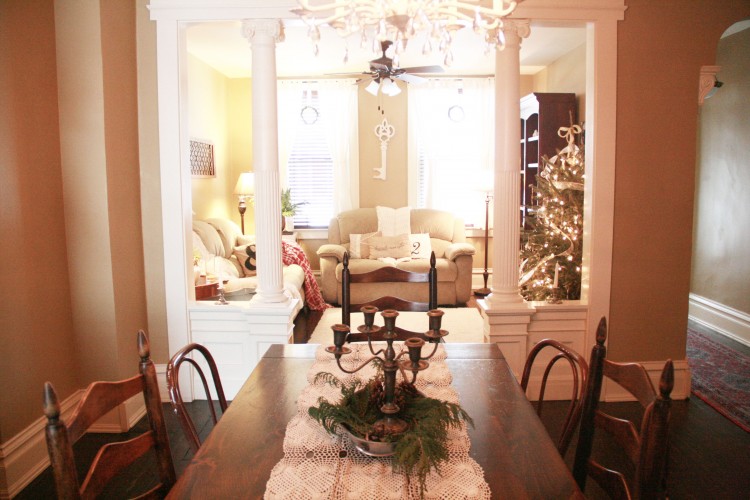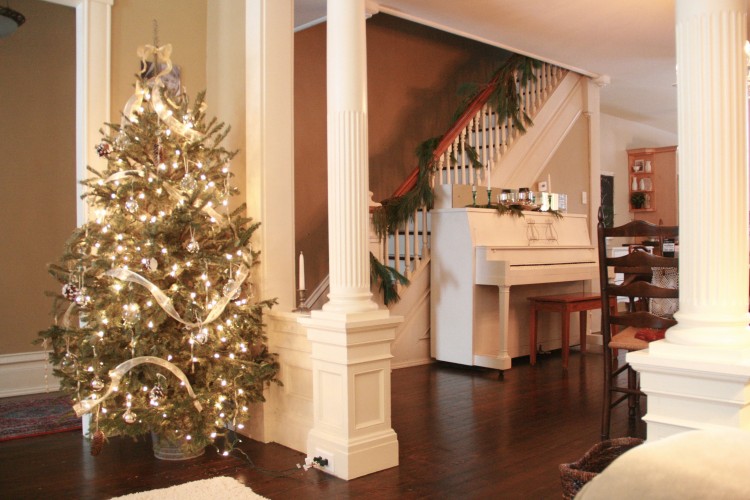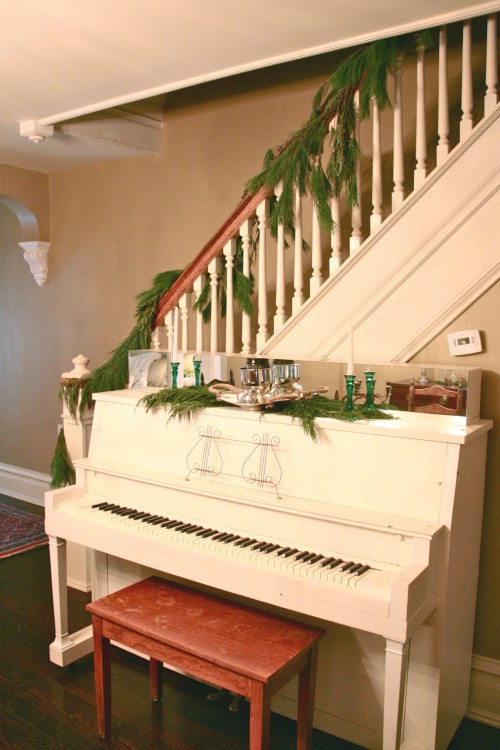 Fast forward a few years and I'm married in my own little brick home in the city. I don't have a lot of decorations in storage. What little I've collected so far is a result of thrift stores, Goodwill, and occasionally the Target clearance section.
// the city kitchen //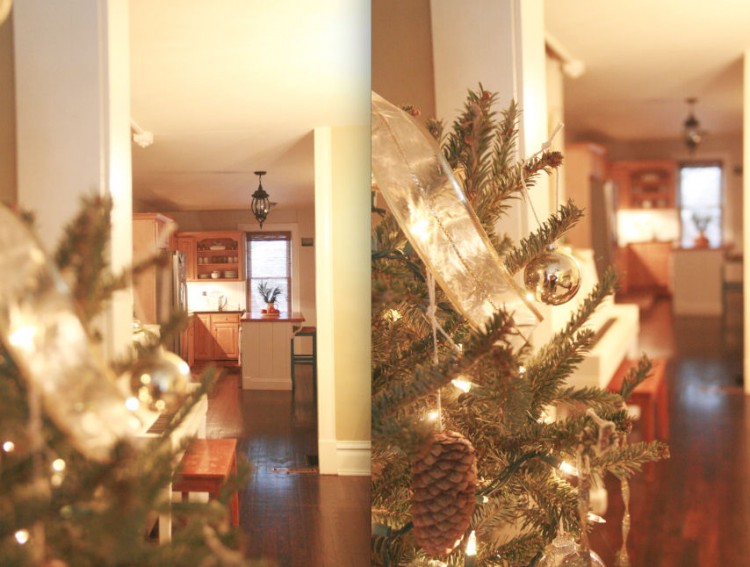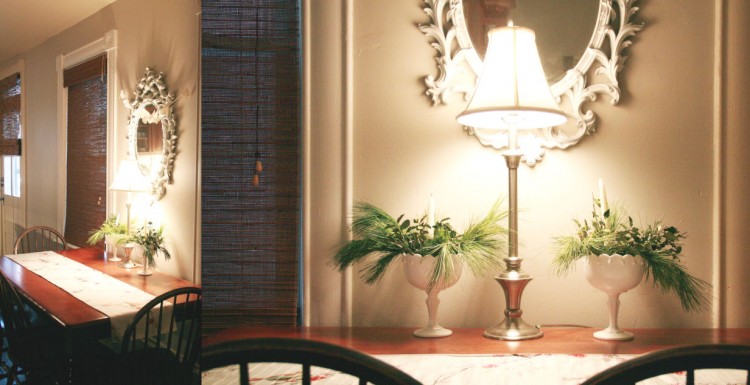 I like touches of silver and gold, but still my favorites are the same: the outdoors come inside. My mom is kind enough to let me come home with garbage bags and strip her trees, my sweet husband helps me decorate our twenty dollar tree and form little wreaths made out of leftover wedding supplies, I pull out milk glass and clear bottles and white teapots to stuff with greens, Costco provides real spruce garlands, and we're ready for Christmas. It's simple but timeless and brings a little breath of fresh country air to our city home.
/////////
I am so thrilled Ervina shared her darling home with me, and you! Thank you. ♥
I'm all inspired to place more greenery around my home! That is just so lovely.
And now it's your turn to tell her how much you enjoyed it, and what your favorite part is! :)