It's the second of the Sister Christmas Tours today, and I'm enjoying this so much! After these two, there really is no reason in the world for me to do one ~ these two have done it so perfectly!
One thing that has been so fun as sisters is our similarities as well as our differences in décor. We all enjoy creativity and beauty, and yet we vary in style from minimalistic to shabby chic to industrial to some other un-termed decor. :) It's been so interesting to see how the weddings of my sisters were a little glimpse into their homes. I love it! So hopefully with the varied style there is something that everyone who stops by will enjoy!
Jana is the sister right under me, the second of four girls, and she was even born on my second birthday! Growing up, we didn't really like sharing a birthday (which often meant sharing a party, which felt like sharing presents – but as a mom, what else was there to do?). But now? We feel like we can hardly even have a birthday without each other. Now it's become a very special thing. :)
Anthony & Jana were married in March of last year (yes, there were three sister weddings within 15 months) and you can see their wedding here. I was so excited when they decided to live in the south too! It's not very close by, but at least it doesn't take a whole day to drive there either. She's transitioned very nicely into a Southern Belle, perhaps in part because her husband is one of the nicest Southern Gents I've ever met.
Jana is super creative and has loved doing projects and creating things with her hands as long as I can remember – and far longer than I have. I loved these pictures from their lovely rental home, and I think you will too.
Click on over here for a bit of listening pleasure [Michael Buble' Holiday on Pandora]  to hear some of her favorite holiday music, and here's Jana!
/////////////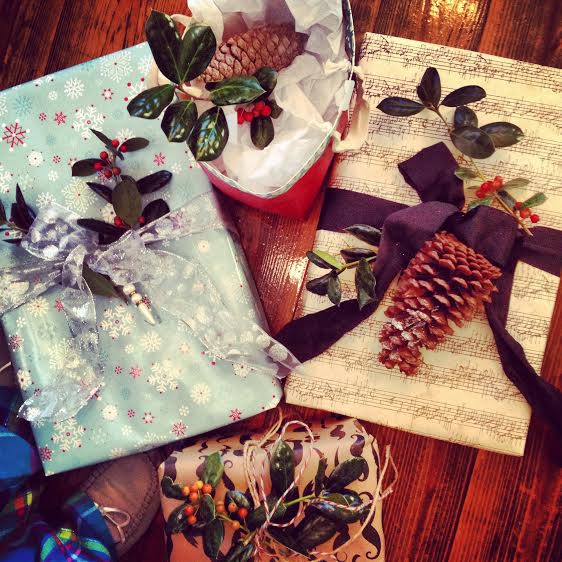 It's a Southern thing…
Those who are transplants know that celebrating Christmas in the south takes on a whole new meaning. Instead of snow, you have cotton. Instead of sleigh rides, you have
Redneck mudding. You may even have to decorate for Christmas with the AC on, like I did this year.
// living room //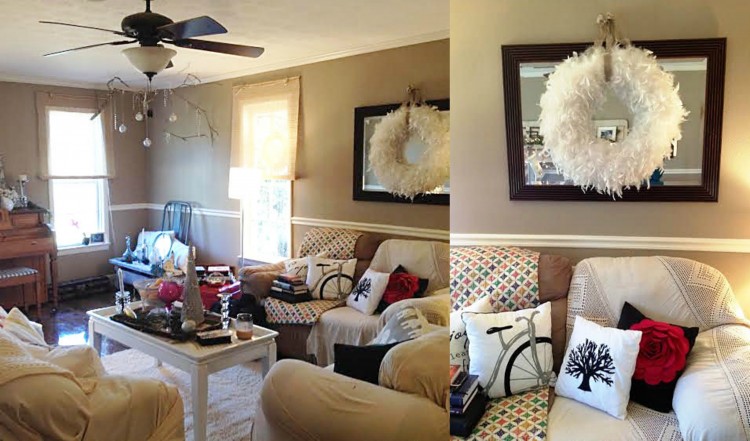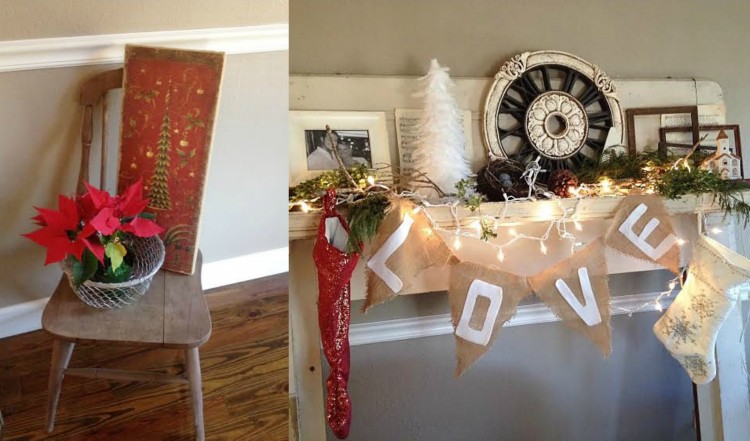 [check out that beautiful cotton by the nativity scene.
she lives in the middle of cotton fields. :) ]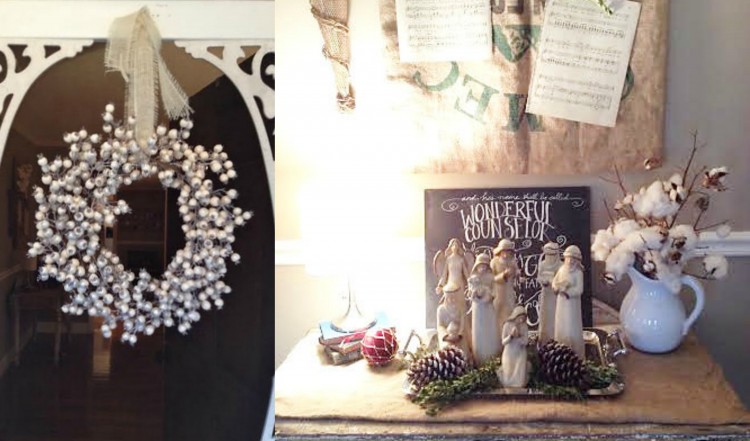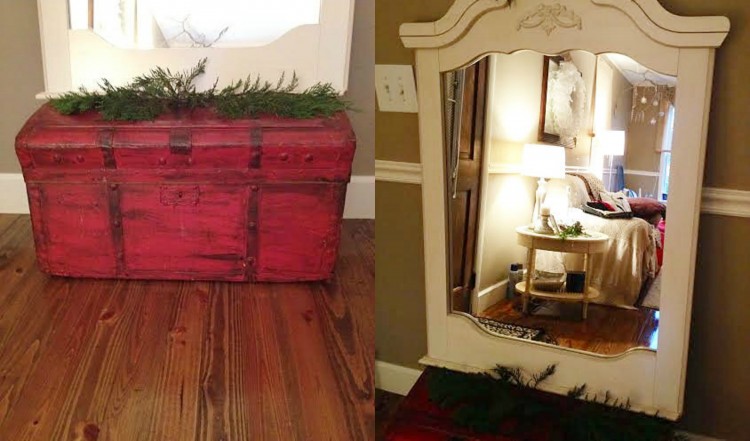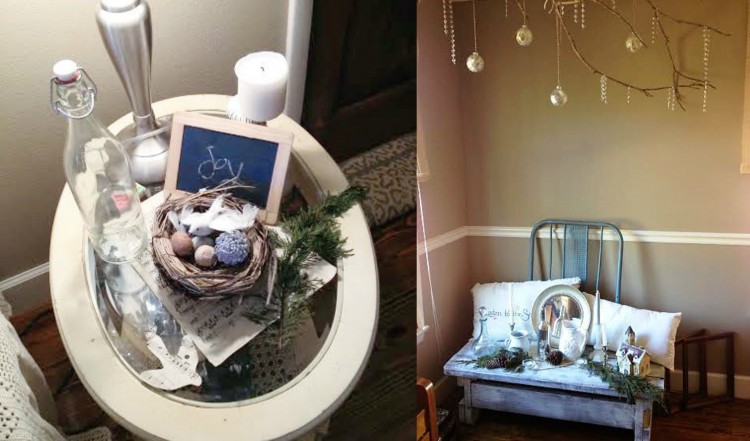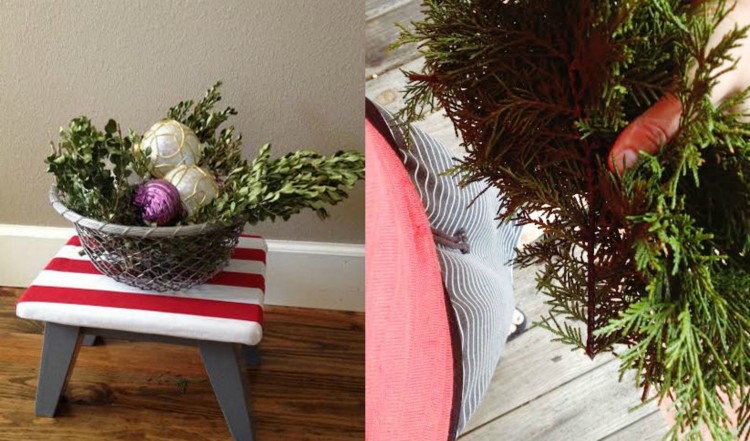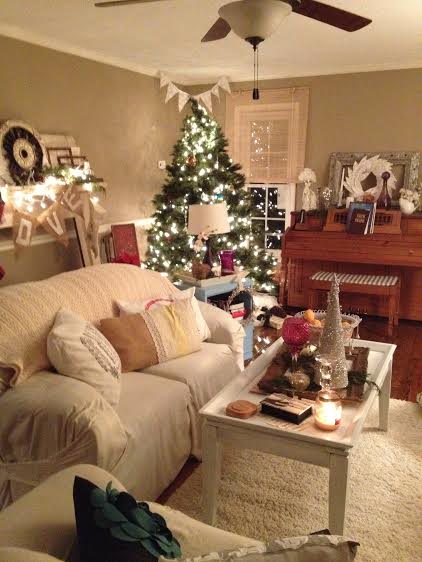 But I am determined not to let it stop me from celebrating anyway…and so I decorate. (Thank God the south has greens!) and I bake Christmas cookies, & we still sing carols and may crank up Michael Buble' a notch or two.
// the master bedroom //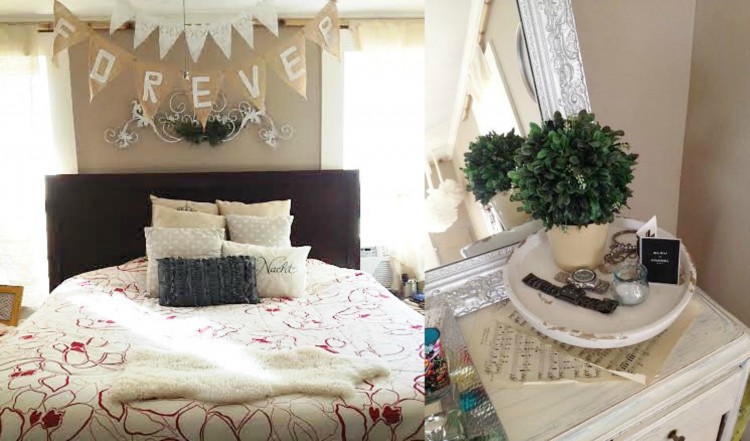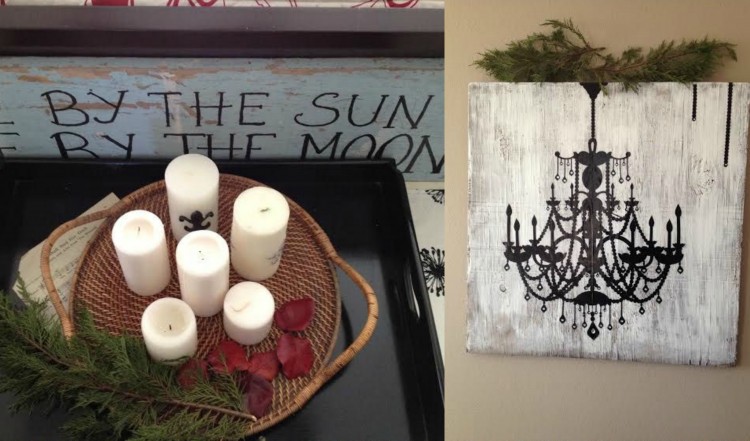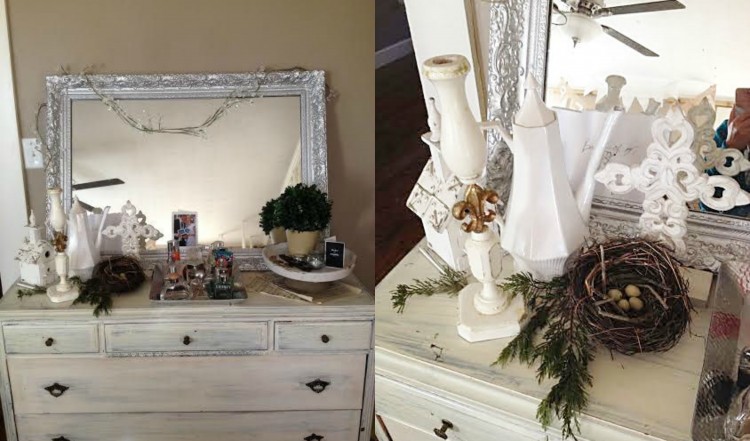 Christmas in the south does not offer me the nostalgia that Christmas in the north did & I will always miss it, & even shed a tear or two when I hear it's snowing.
But I would miss the whole point of Christmas if I don't let Christ direct my perspective. Christmas is not about my location, but my focus. It's about Christ, yes even through 80* December weather when it's too hot to even jog. It's about taking time to serve those around me, it may be having little girls over for a cookie bake, or visiting an elderly neighbor.
// the passageway room //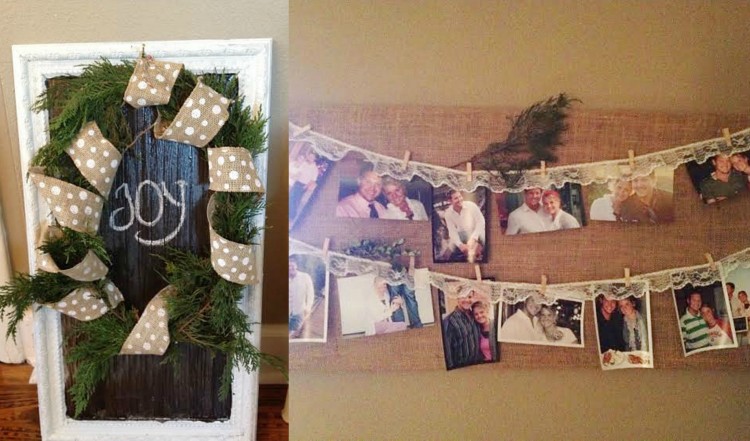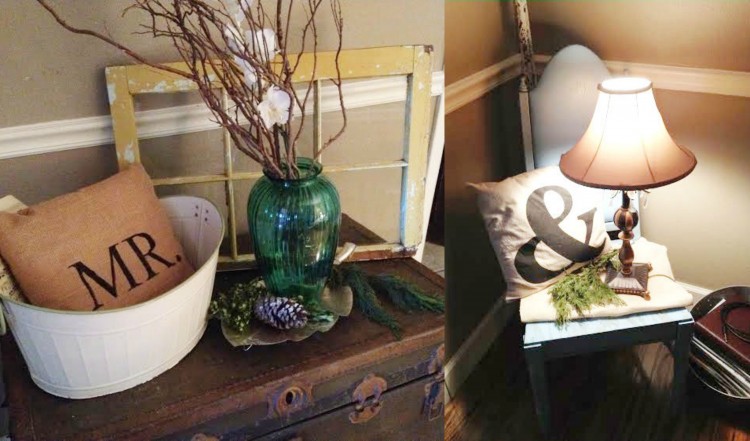 // the kitchen //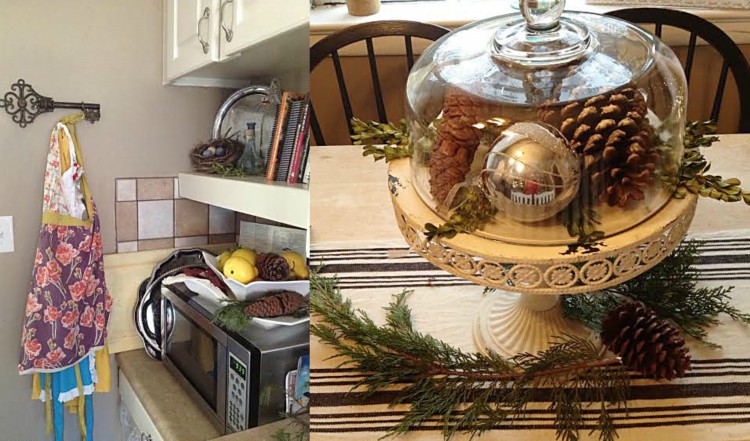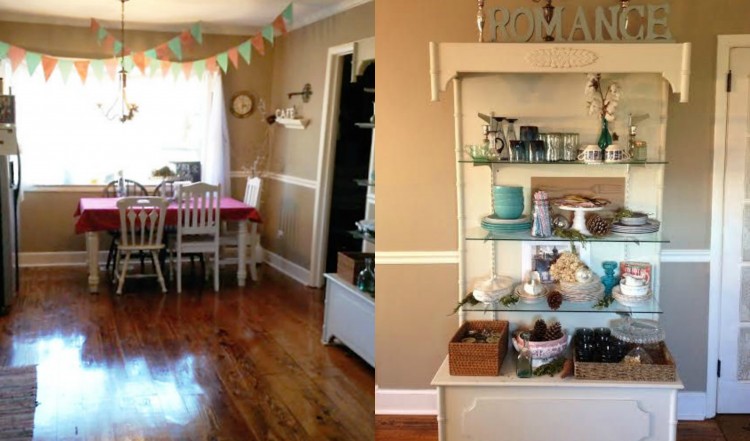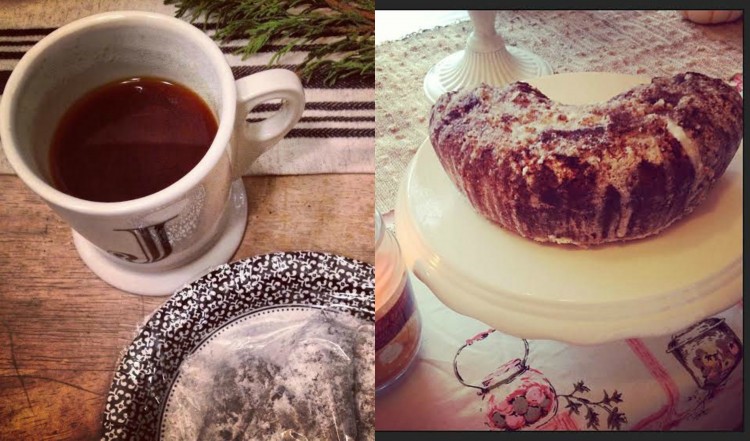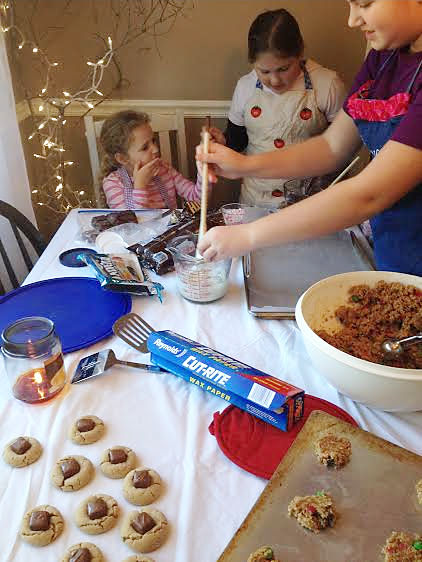 These are some of the things that have helped me survive such a different landscape than what I was always used to over Christmas time! And of course, throwing myself into a good old project now & then helps me stay busy & fulfilled! Cheers!
// She is the Queen of Chalkboard Art, and is pursuing a part-time business with this //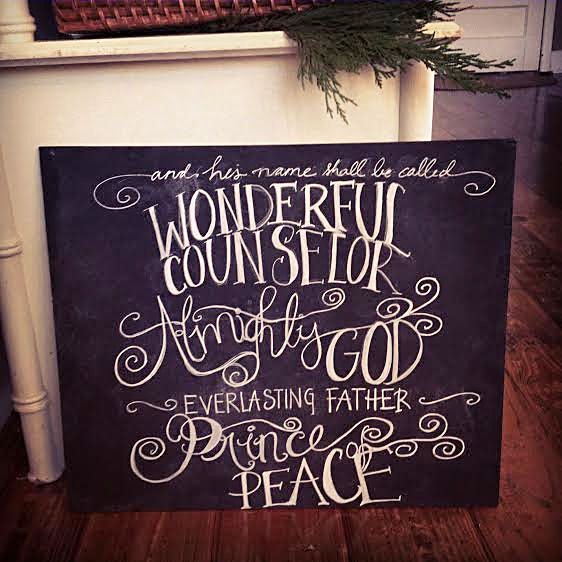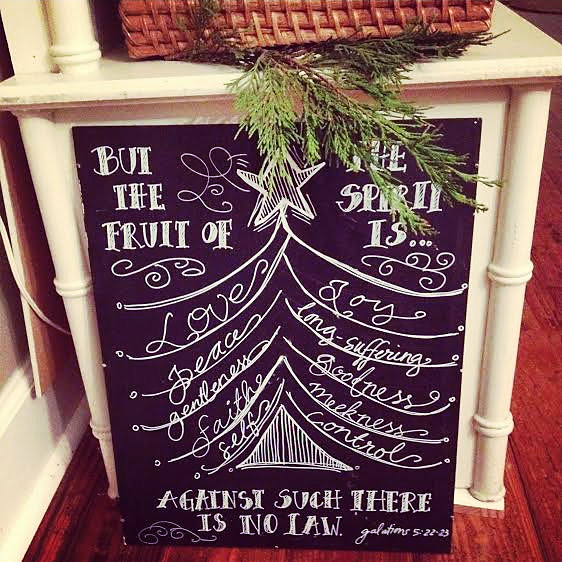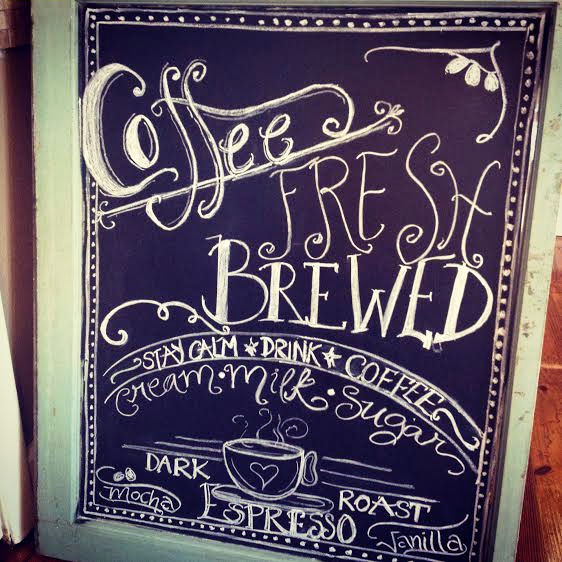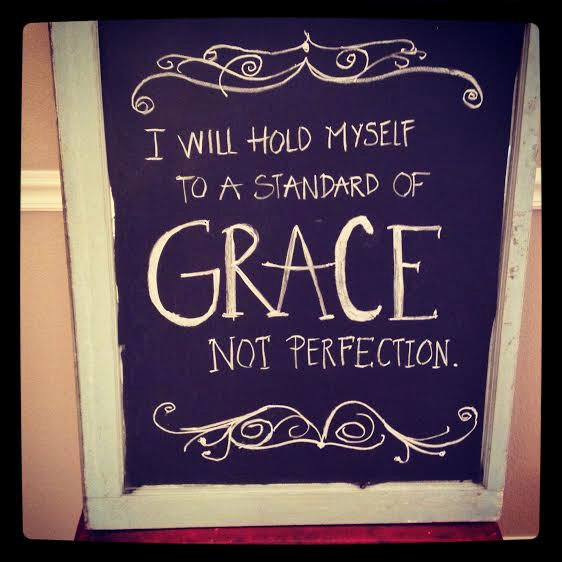 // Mr. & Mrs. //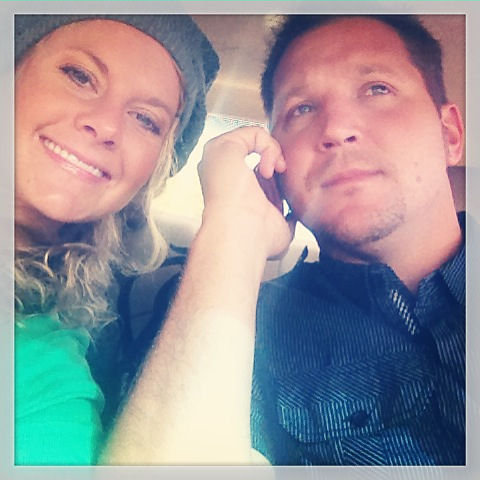 ///////////////////////////
Thank you so much, Jana! I'm so honored you allowed us to see your lovely home!
It is such a cozy home to visit, and we're always treated so royally.
And I want to hire her to do chalkboard art for me!  She is amazing.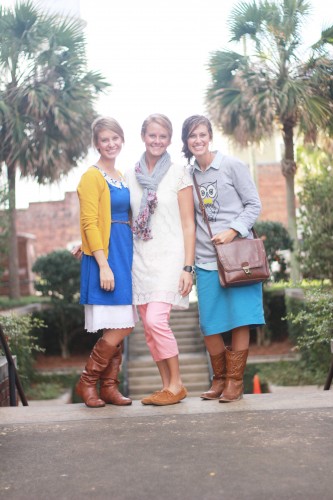 Your turn! What is YOUR favorite part of her beautiful Southern home?