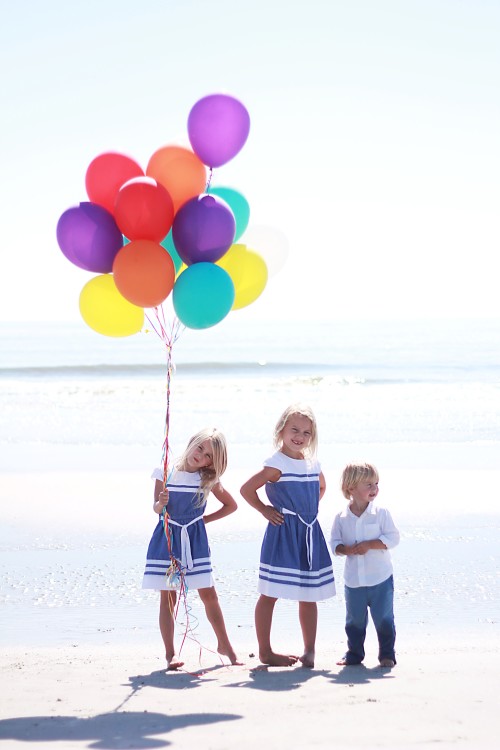 So, when the weather forecast predicts a day of 90 degrees, at the end of October, and you live within one hour of the ocean, what is the only logical way to spend that day? The obvious answer is, of course, go to the ocean!
Plus, it was time to get out of the house. Our remodel project has been keeping us busy, the house is perpetually dirty even when I try to stay on top of it daily, and we just needed to relax.
That's what we did on Monday. It was a glorious day – no humidity (which is extremely rare), bright sunshine with not a cloud in the sky, and yes, 90 degrees.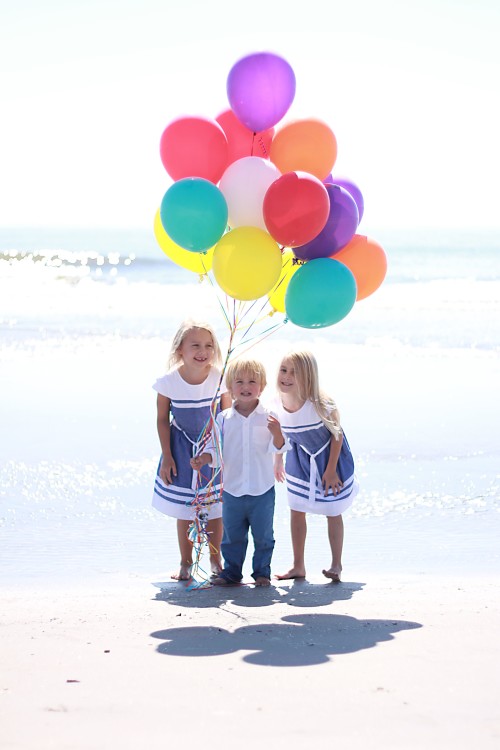 You know, when I see all kinds of bright autumn leaves and cozy scarves and brown boots and mittened hands – all in pictures on places far far away – I think it all looks so wonderful. And I do get a little envious sometimes. I miss the four seasons here.
But! The only good thing to do is to make the best of a situation. And so we did. Swimwear and barefeet instead of boots and sweaters. :)
I had a photoshoot idea in my head since the beginning of the year, inspired by an image from Darling Magazine, and all summer, even with many trips to the ocean, it just didn't happen. This day I decided we'll do it. I wanted it very simple – simple outfits, barefeet, not even accessories like headbands or bows. Just the ocean, colorful balloons, and outfits the kids have worn (almost every Sunday) all summer long.
I don't even pretend to be a pro at the camera, and the bright sunshine in the middle of the day was a big stretch for me. I didn't know until I got home if they'd work or not. Thankfully, they are okay. A little blown out to my critical eye, I would love to see more ocean in the picture – I'll work on that next time.
But I love that it captures my kids right now – at ages 2, 5, and 7. It captures their personalities, their stances, their faces and impish grins. Ten minutes was all I could get out of them – because seriously, who wants to go the beach and take pictures? No one but their mother, obviously. I laugh when people say things about my kids being photogenic – because they don't like to pose for the camera. It was a process as fast as possible, with me following them around for ten minutes, with promises of Chic-Fil-A milkshakes afterwards. :)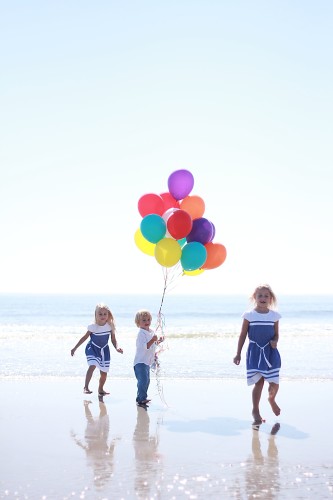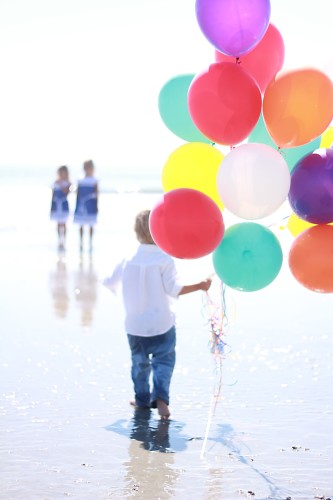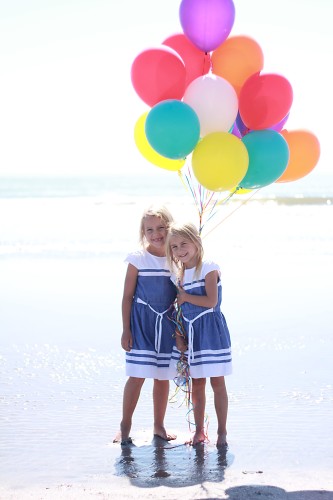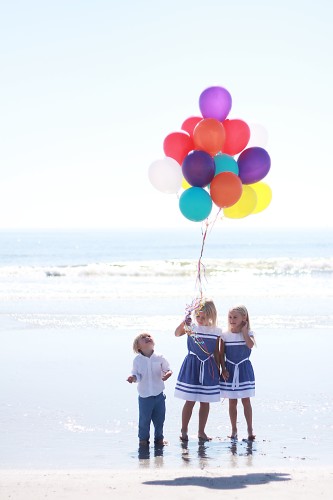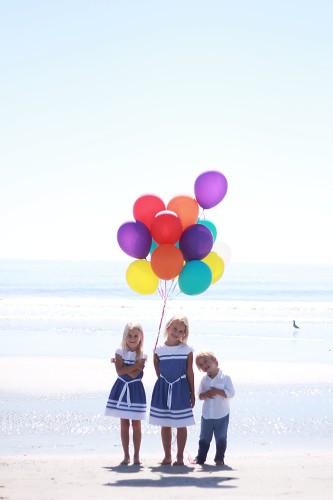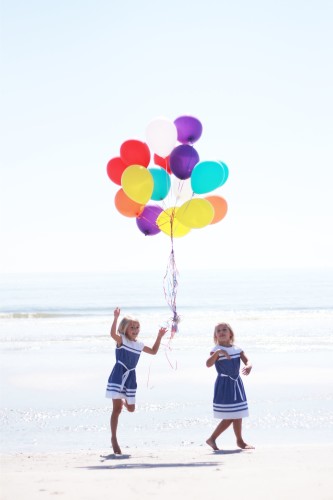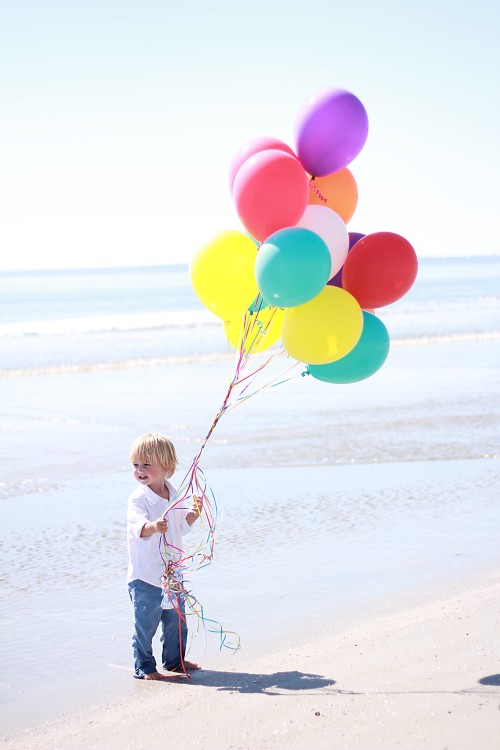 Whoever made the statement about "terrible two's" must have been a sad, lonely person. I absolutely LOVE two year olds. If I could have a favorite age, I think this would be it. Still so much baby, but growing up so fast. Still a toddler, but becoming so aware of the world. He's trying to say new words and getting them out all wrong but I just want to MUSH him, he's so adorable. He and I spend a lot of time together these days, with the girls doing their school studies, and I love it. He's my little buddy.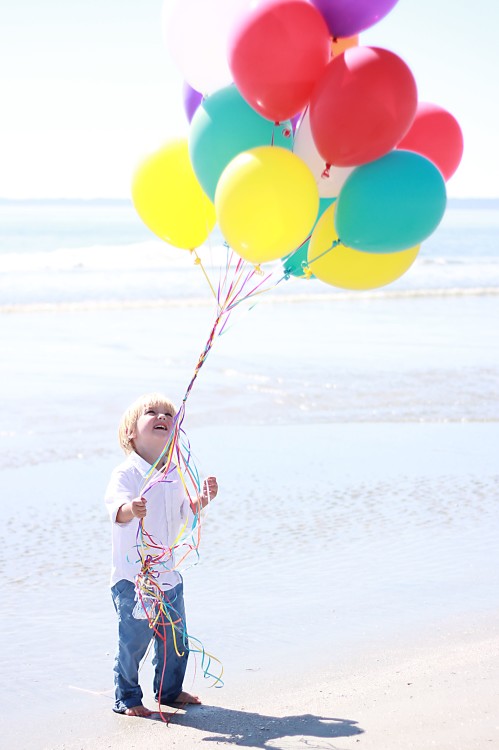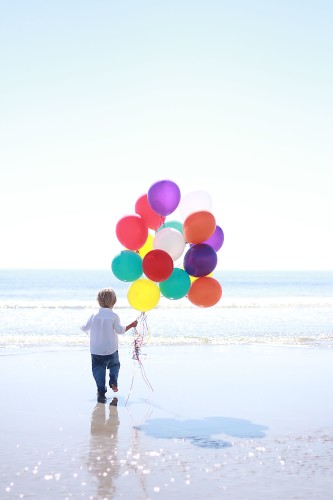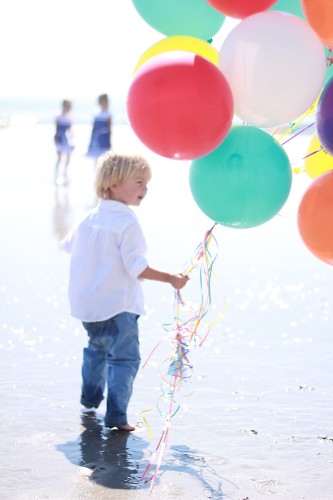 And five year olds? Whoever knew they could be such sweetness? And that at this tender age they could hear the voice of the Holy Spirit speaking to them and they respond to it to where the rest of the family notices? This girl is spirit and life and joy and color!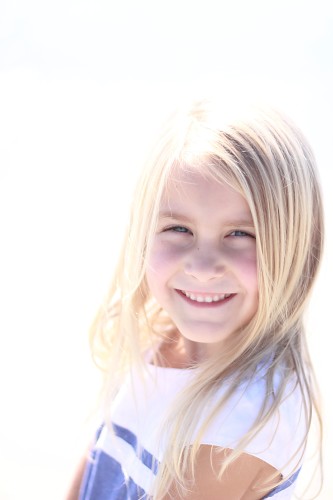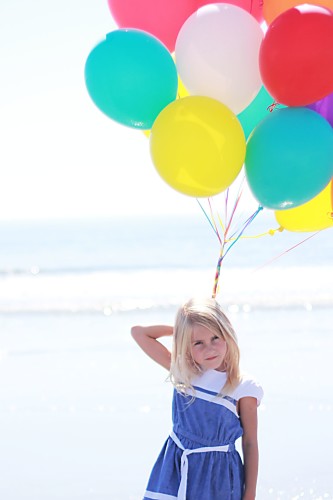 And seven year olds. Who knew they could think so deeply, care so deeply, and already plan to be a missionary on the other side of the world? This girl is depth and understanding and sensitivity.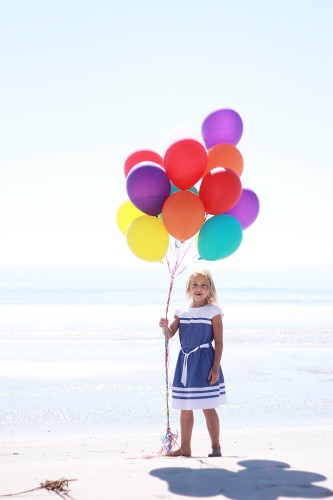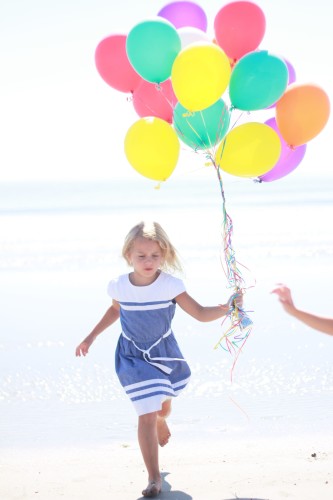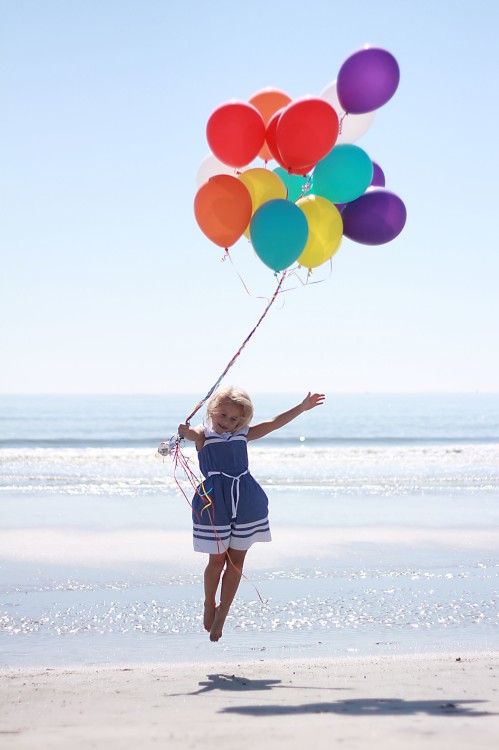 There is such incredible joy at being a parent.
It is one of THE most wonderful things I've ever been given in my life.
It's also one of THE hardest things I've ever been given.
As my husband and I look at these three children born to us, we often wonderful how we ever were so blessed. Three healthy beautiful children. Children who teach us so much, maybe even more than we teach them. Children who demonstrate such faith and trust that it puts us to shame. Little tiny people who are living souls, who will live for all eternity, and they've been given to us, to love, to teach, to lead to Jesus. The privilege is so beautiful, so great, so incredible. The job is daily too large for us, and I think it's supposed to be like that – so that we continually realize our desperate need for Jesus in the middle of it. But there is no place I'd rather be, than right here, caring for these precious little children.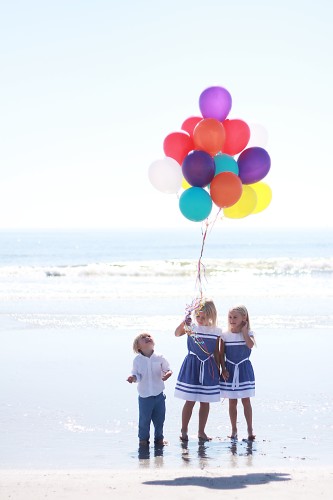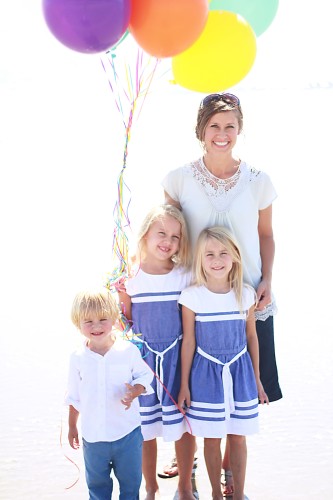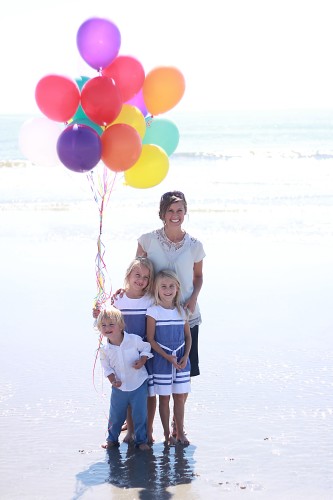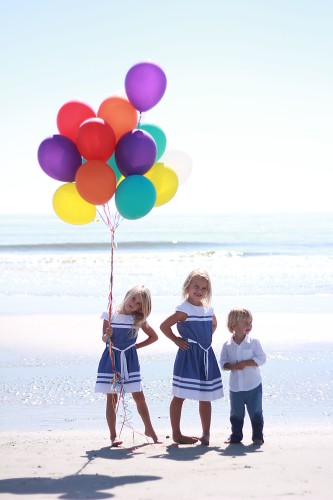 A few weekend links for you to follow…
Leslie Ludy

has a beautiful new website that launched just this summer,

called

Set Apart Motherhood

. Each week new content is delivered to my inbox, and I'm always excited to read. This week was a good read with the focus on

Joyful Mothering, over here.

An amazing read

for me this summer, recommended by my sister Ervina, has been

Gospel Powered Parenting, by William P. Farley.

 If you want a heart-challenging, convicting, deeply encouraging book to read about parenting, this is one of the best. It's not a how-to book, but a book mostly about the Gospel of Christ, and how that must be in us first before we can represent it to our children. I highly highly recommend it. A little excerpt…
"Parents who joyfully pursue God are contagious. Joyful sacrifice for the gospel is contagious. A gospel that makes parents stable, sincere, joyful, affectionate, and humble is contagious. Children will want a God that produces these qualities.

"On the other hand, parents going through the motions of church, enslaved to rules, serving God to gain his acceptance, tolerating their spouses, or worse, engaging in open warfare, chase their children away from God and his church. When Mom and Dad preach one thing but do the opposite, and don't repent to their children, it makes the world attractive and the gospel irrelevant….."
I want to re-read the book again, it's that good!
 This amazing looking breakfast

 – a

Baked Pear Pancake

, by Shelley. I can't wait to buy pears and make it! But don't take my word for it – go look at the picture and you'll think the same thing.

When you don't see the whole picture, and don't know the whole story. This blog and recent post is so touching and beautiful: Navy Blue, Elastic Waist Pants.
A study on the book of Ruth, by Kelly Minter. My beloved friend, Ruth, passed away two years ago in October. It's been a difficult month for me, remembering, sorrowing deeply again. Doing a study on the book of Ruth during the month of her passing was comforting to me, and daily reminded me of two beautiful women named Ruth. This was my first study by Kelly Minter, but I look forward to doing more.
Also, I just realized this week that my email has been blocking messages from this blog! I'm so very sorry. If you've tried to email me and haven't gotten a response over the past few months, I was not ignoring you, I just didn't ever see it! The problem is fixed and all is well now, so message away. ;)
Have a great weekend, lovelies!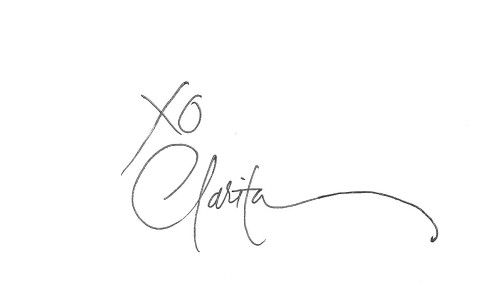 other posts you may enjoy...