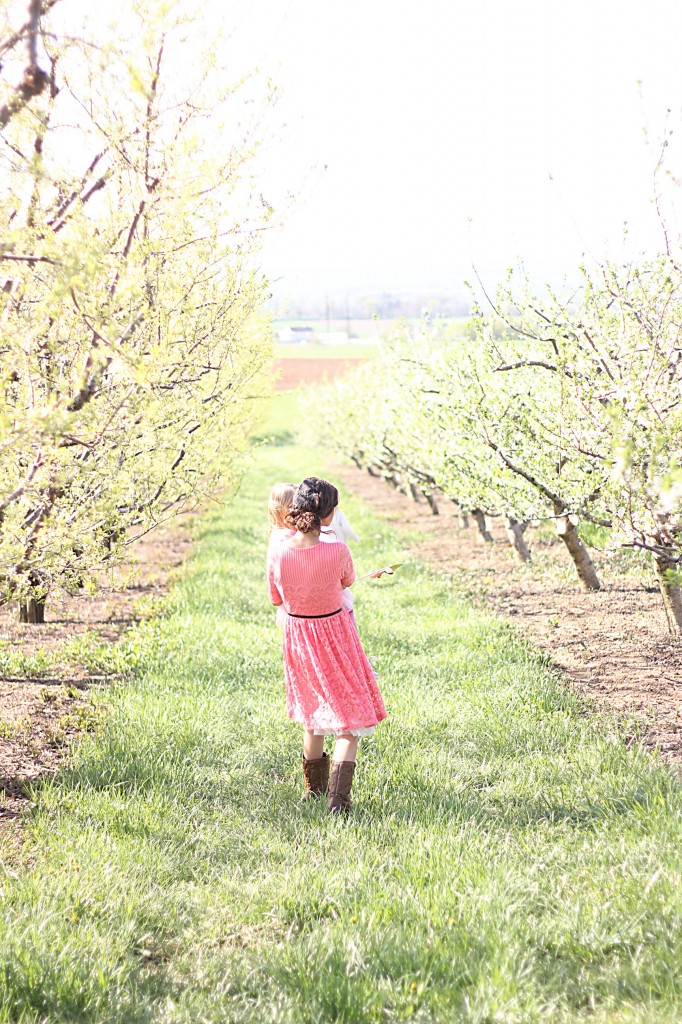 [since this blog also serves as a family journal of sorts, i'm playing catchup from the past few weeks…]
"Just ONE nice picture!" I begged my sisters, "that's all I want! Just ONE!"
It had been nearly three years since we last had an official photo shoot with all of us. A new member of the family and three years make a big difference in the appearance of a younger family. Sure, we've had lots of pictures, lots of them. The guy who works on our computer from time to time can't believe how many I have on my computer, but I just smile, knowing I'm not alone. :)
So we were visiting lovely Pennsylvania in the springtime, and it felt like a hug from Jesus that all the orchards began to be in bloom just when I was there!! I grew up surrounded by fruit orchards, so springtime was especially a favorite time of year. Now with living far away I don't get to see it often, and when I do, it is so very special!
I had visions of beautiful relaxed pictures; the girls holding [homemade] pinwheels, happy, smiling, not making it a long affair but enough time to capture little kid personalities and a few of just Ben and me [so very rare].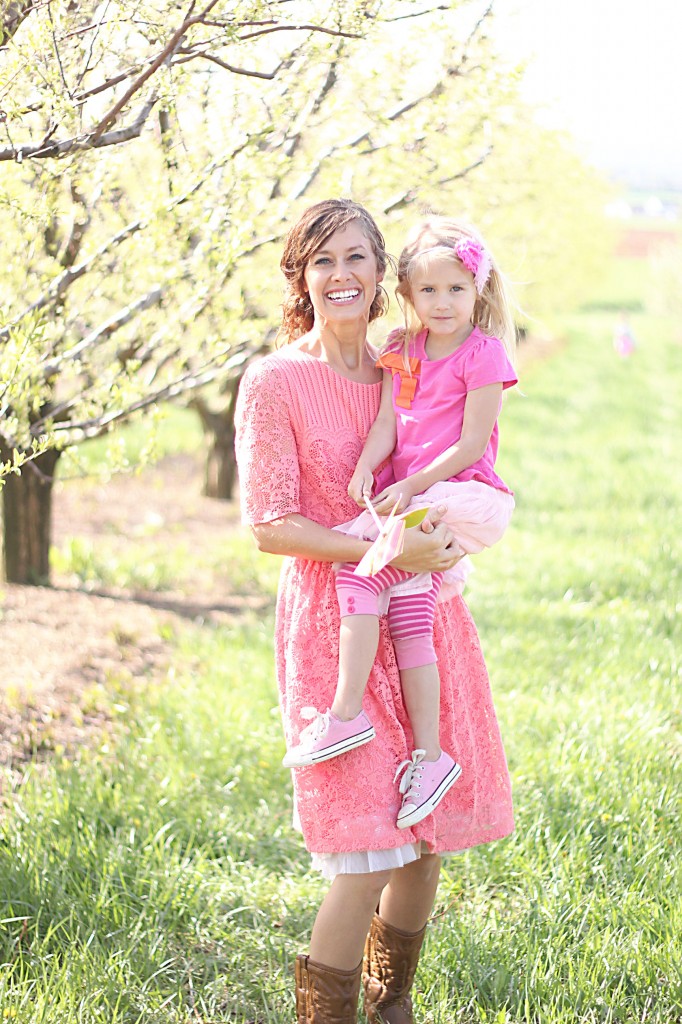 There was one PERFECT evening. Warm and balmy, lighting that was magical and every photographer's dream, the orchards in full white blooming glory. That was the very evening that Ben worked late, so we just hoped for another nice evening….. in vain. It turned cold the next day, and began raining for the last several days straight.
[edit: Maybe it was a God-thing, because I had no idea what I was going to wear.  Meanwhile I went to Goodwill and found an adorable H&M dress just my size for, um $4? I was a little bit giddy. It paired well with my new cowboy (girl?) boots that I like so much, and well, I was happy. :)]
Finally, on the morning that we were leaving to return south, my very obliging husband and three children-just-rolled-out-of-bed and two kind sister-photographers trooped out to the orchards who were past their blooming glory, in 40* weather! It was freezing cold, and windy, and I knew these pictures were going to be different than I had thought!
"Just one good family picture!" I kept repeating to myself, and anyone who would listen. "It will be so worth it. And please, dear darling children, try not to look so cold!!" :)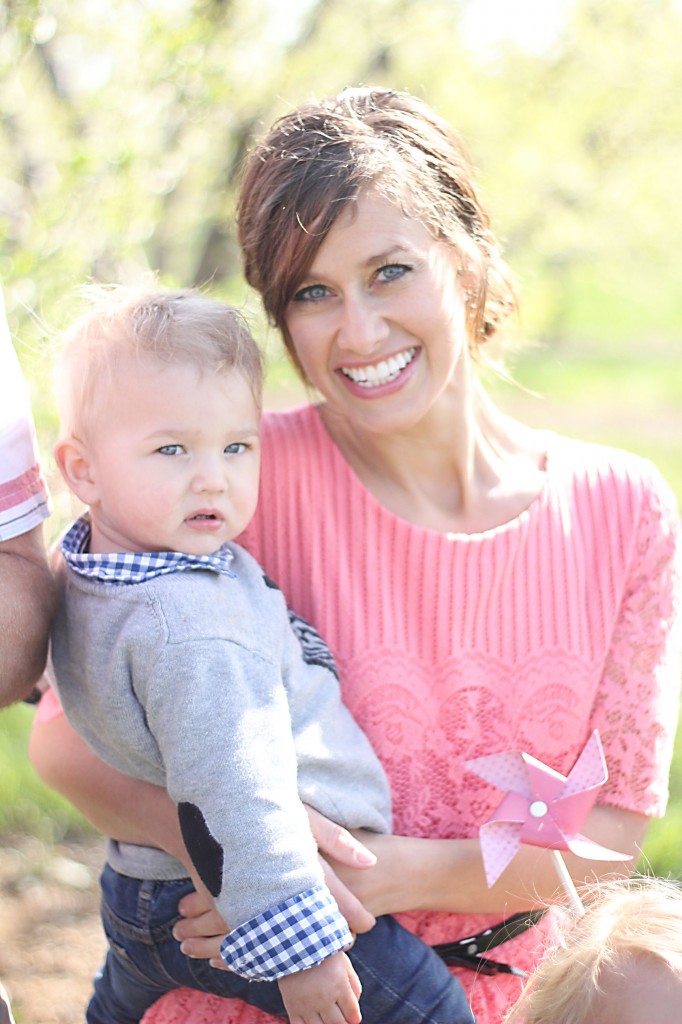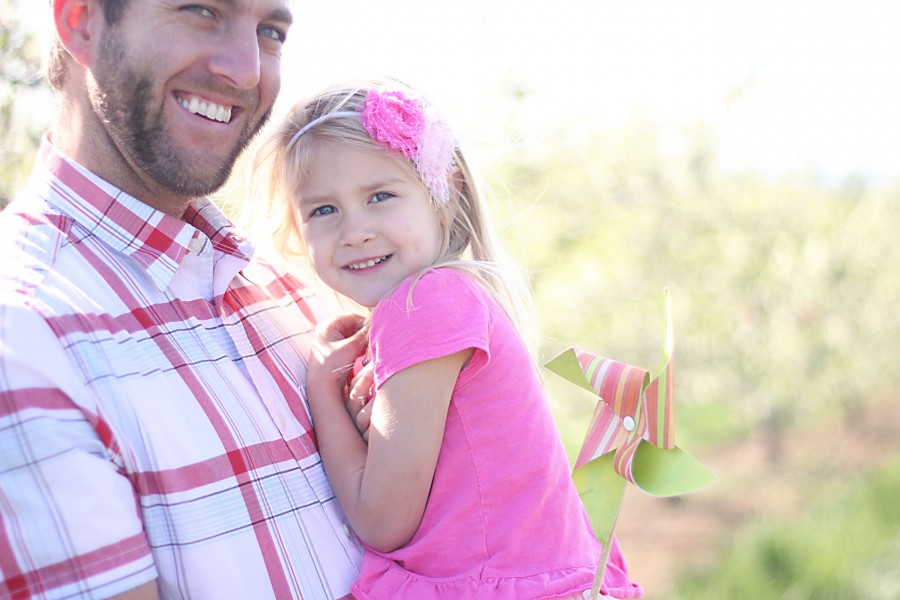 We had the speediest picture-taking time you can imagine with three children, laughing and making the best of it. My brother-in-law-to-be even climbed a tree to hold a blanket to block the bright sun and shadows from our faces – bless him. He's got a spot in the family for sure. :)
And they got it – the one good family picture. I love it!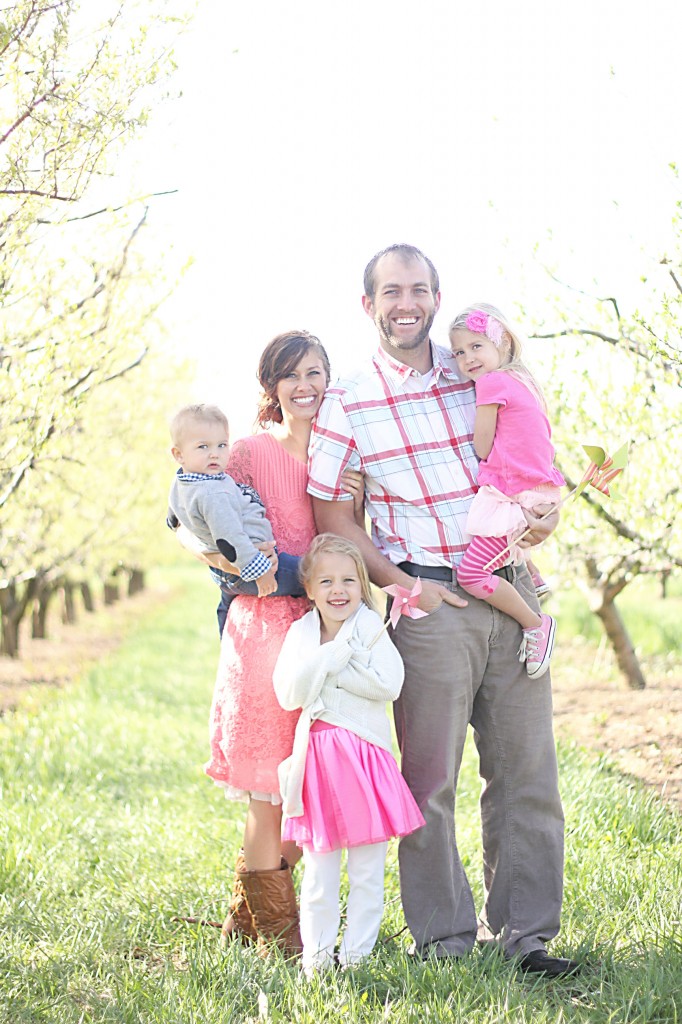 The shoot was not what I had first envisioned, but it speaks of real-life family; where photo shoots aren't perfect, where there are sweaters covering pretty dresses, where a little southern baby boy looks a little shell-shocked at being out in the northern cold, where my sisters and husband and kiddos obliged me by taking pictures on an early morning just because.
And because oh how it shows real life, I think I like the out-takes as well as the "good" ones. :)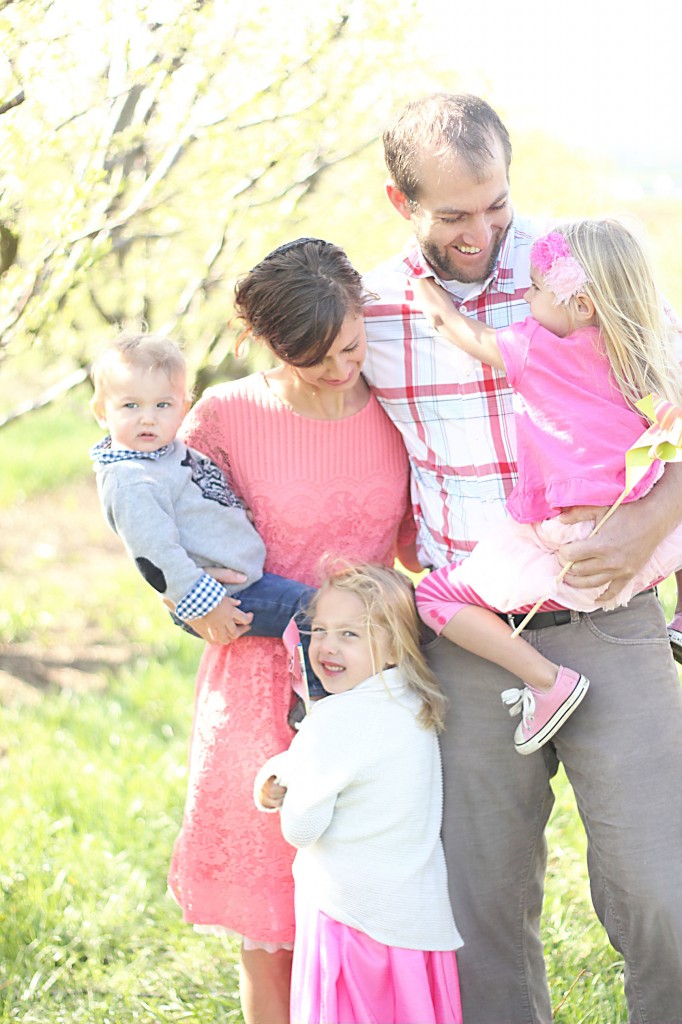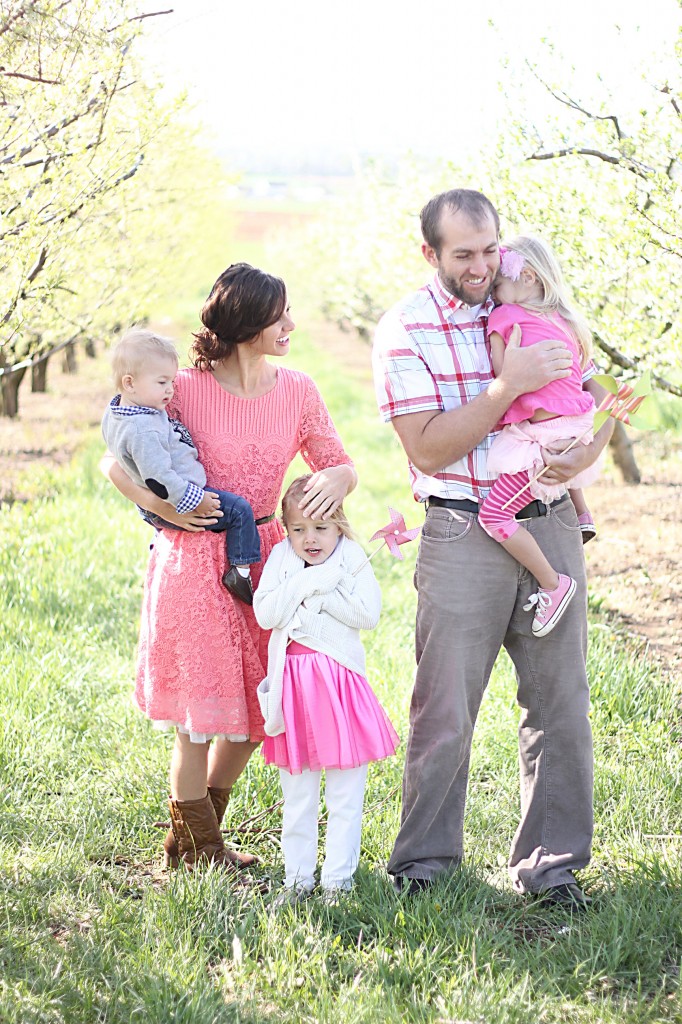 Even when little kids looks freezing cold. :) We already look back and laugh!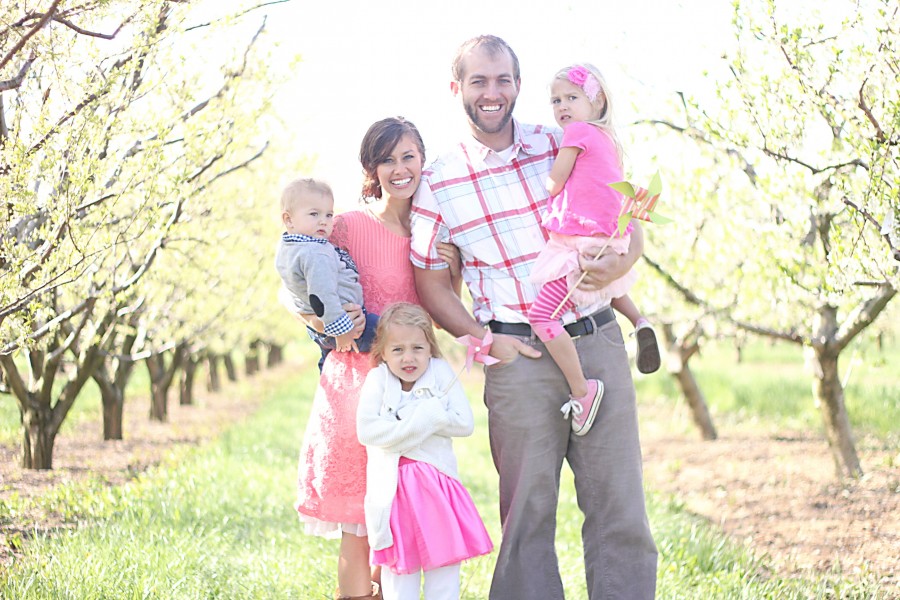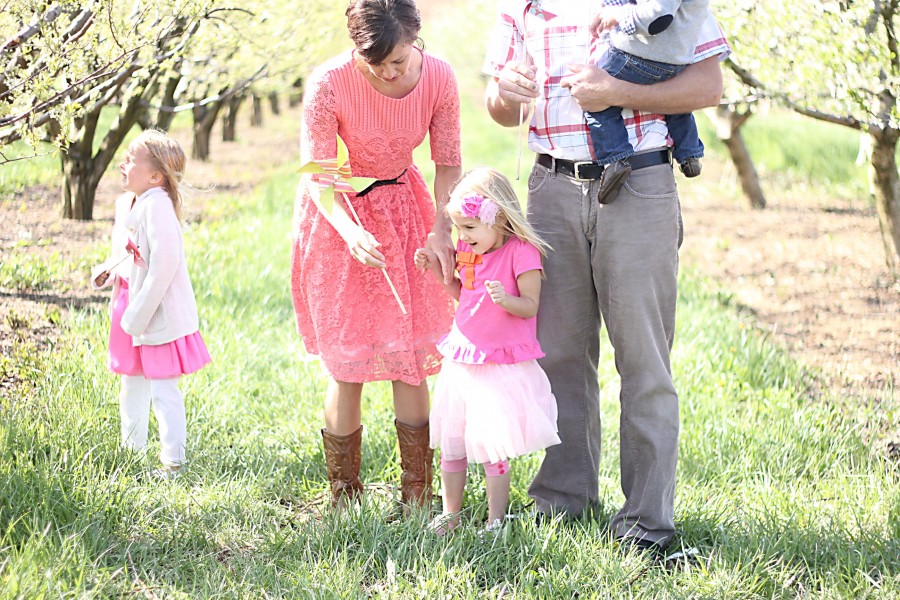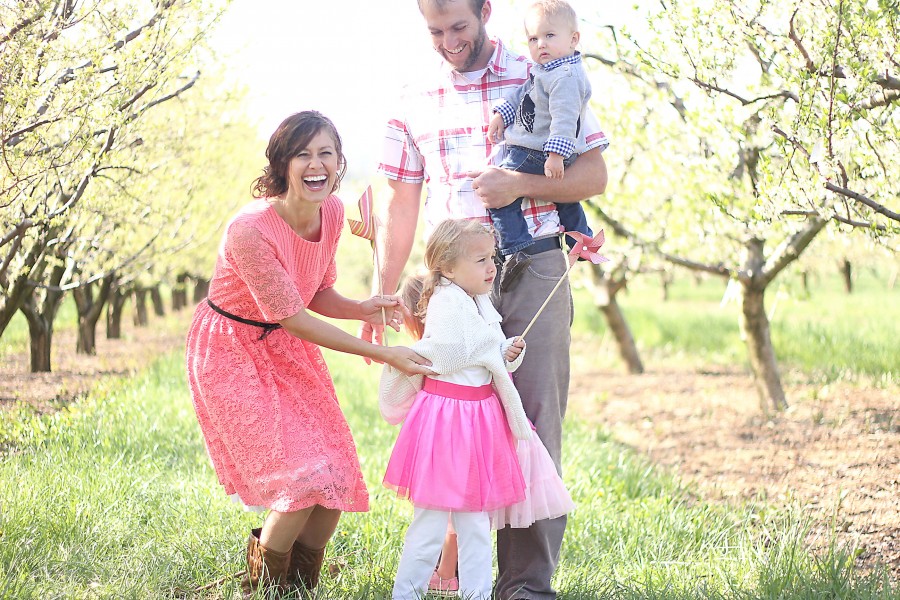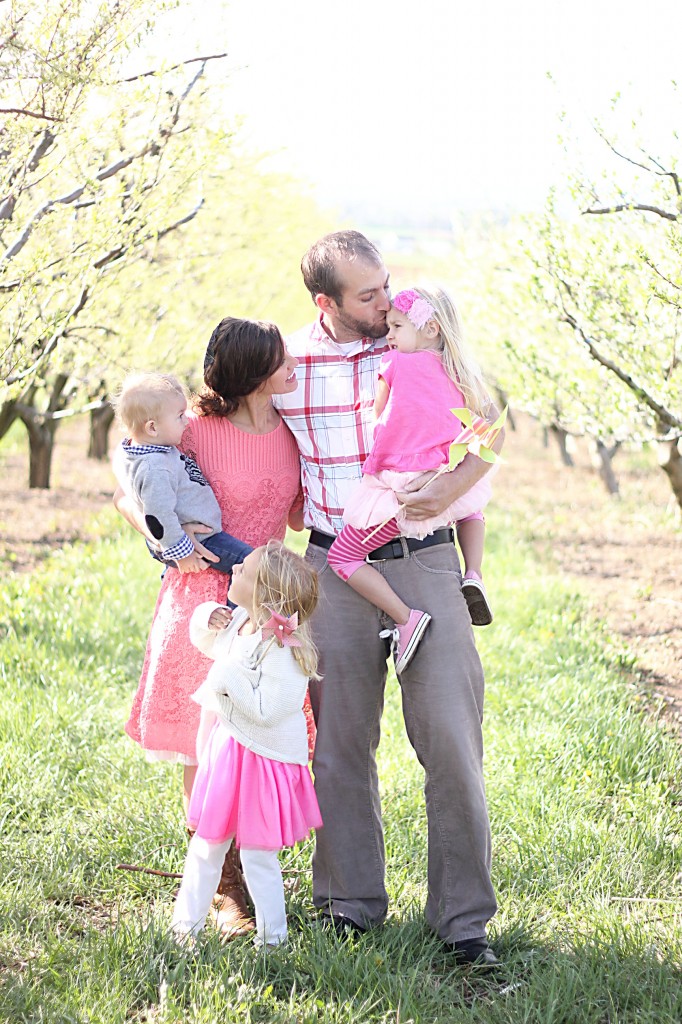 Meet the family: where bliss and happiness meet real life challenges, and choose to love each other anyway. :)
Happy Wednesday!