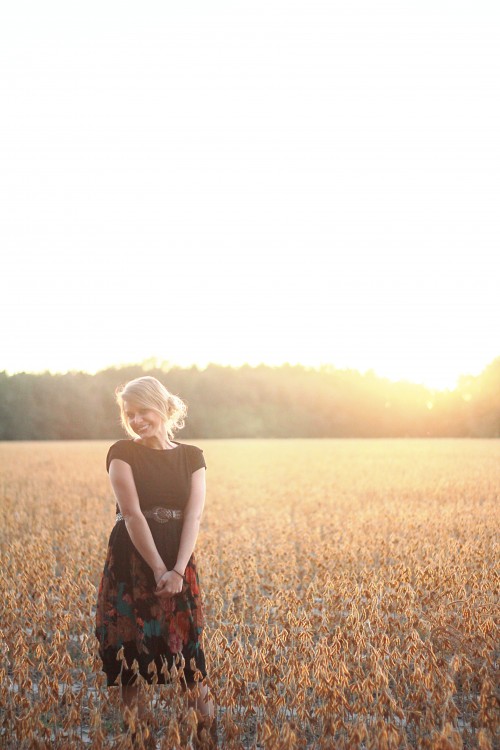 In November, one of my sisters came to spend a week with me.
Her husband was gone for the week, and he so kindly said she can go somewhere too.
I was so honored when Ervina picked me to spend her time with!
We had the most wonderful days together, and got to spend time with our sister Jana too.
Sisters are the best thing that ever happened. :)
And not only did she come, but she brought along a little baby bump.
That's right – the first niece or nephew on my side of the family is on the way!!
I couldn't be more excited!
So, of course, we had to do a little photo shoot to document the time together,
and to document Twenty Weeks of Pregnancy for her.
It was a lovely Southern evening when we set out,
and although we didn't know exactly where we were headed,
we looked for fields and wooded areas.
And we found some lovely sun-kissed [sun-drenched?] spots…
Have you ever seen such an adorable baby bump,
and such a radiant mother-to-be?
I tell her I'd be so intimidated if I'd be pregnant along with her,
because she's just so tiny and adorable! :)
I'm not the only one that thinks so:
she's even had a fashion blogger ask to take her picture for "chic maternity style."
So true. :)
My sister, however, has been more sick than almost anyone I know.
This baby is hard on the poor mommy!
I tell her when that baby is placed in her arms, it will be worth every moment. ♥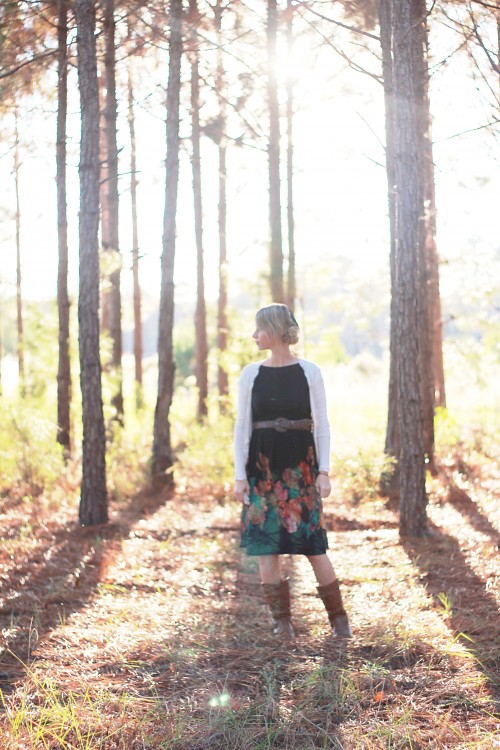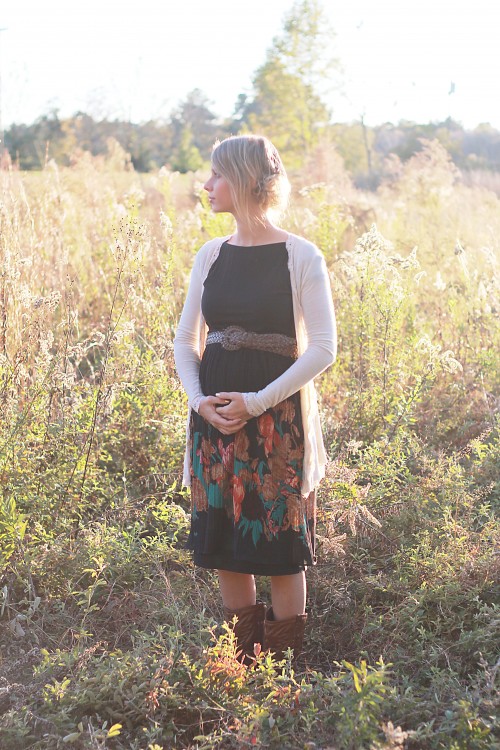 I am so excited about the new little life soon to be born to my sister and her husband.
This child is already so loved, not only by them, but by so many people!
I think it's so precious, because Kenny, my sister's husband,
is over the moon excited about his little baby on the way.
I don't think I've ever known a daddy to be more excited!
They will both be wonderful parents, and this baby is so blessed to be born to them.
Baby Love: due March of 2014
"Behold, children are an heritage from the Lord…"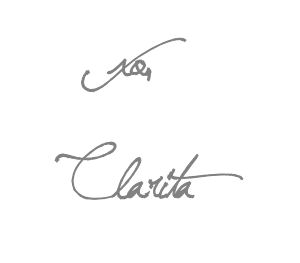 postscript: stay tuned for a giveaway later this week! a little hint of what's to come: remember the amazing chalk art my sister makes from this post?…… :)