And we have a WINNER!
Sharon was chosen from an online random number generator, and we will be contacting you promptly!  Congratulations, Sharon!
On listing her favorite piece, she said, "Too many to choose from, but JOY or the Christmas one with the names of Jesus!"
[There may be more than one Sharon who entered, so if it was you, you will be receiving an email within a few minutes.]

Thanks so much to all of you who participated, and made this a fun giveaway!
____________________________________________________
When I featured my sister Jana's beautiful home on my blog in December as part of the Christmas Home Tours, there were quite a few people interested in her lovely chalk art. At that point she was considering making it a business venture, but hadn't gotten it off the ground yet.
Well, I am here to announce the opening of The Chalk Shop!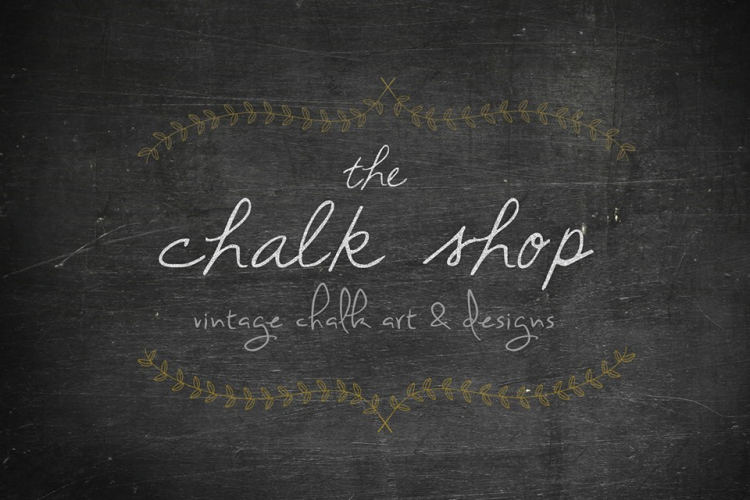 Jana is a superbly talented woman, with much artistic ability, and I wish her well in this business venture! Her handwriting has been much admired long before the opening of this shop, and I love to see Jana using her God-given abilities to bless other people through art.
Here is a little sampling of some of the pieces she's done. The chalk art is available framed or unframed, on wood or canvas, and special orders and customization are available!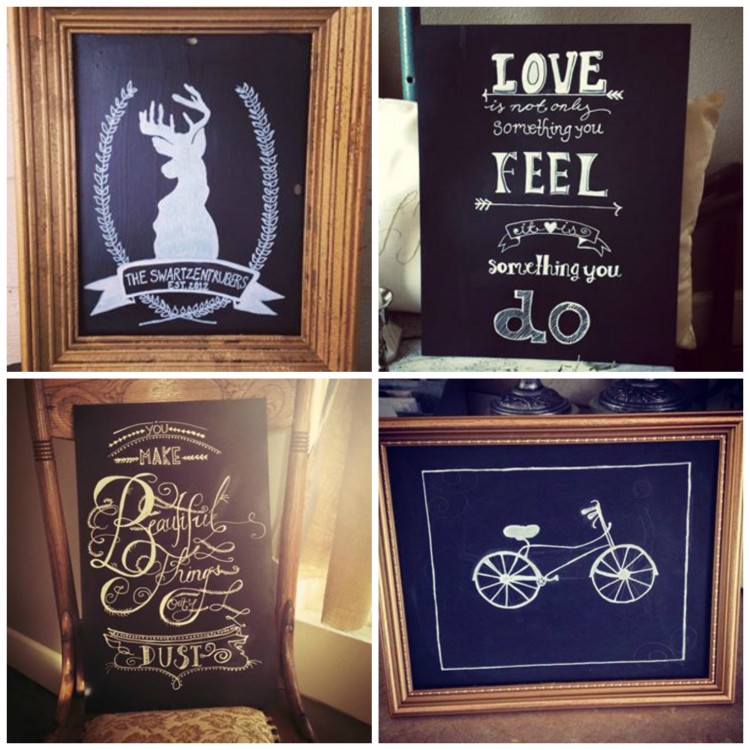 The giveaway piece is an 11 X 16 "You are my Sunshine" chalk art, valued at $30.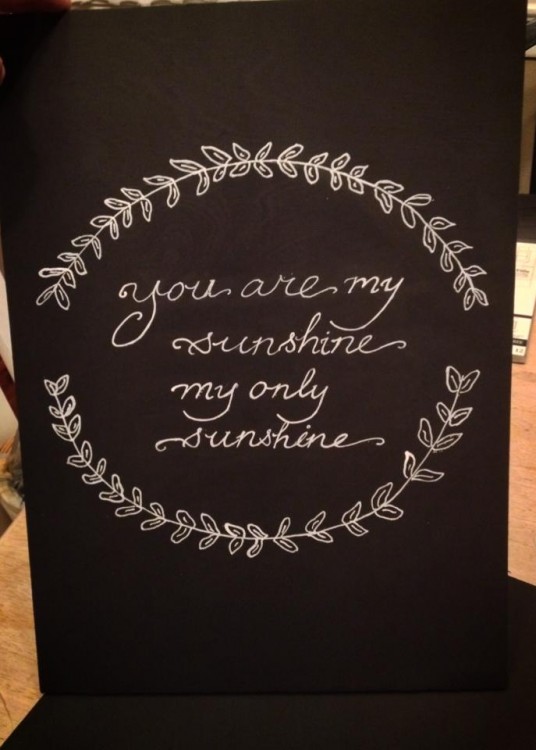 The chalk art is a sealed piece of art, meaning that although written with chalk,
it will not smear or smudge off.
To enter  the giveaway, please do both of the following:
1. "like" The Chalk Shop on Facebook
2. Leave a comment on this blog telling Jana your favorite piece of chalk art in her Facebook shop.
The giveaway entry time is from January 29-February 4.
The winner will be announced on Thursday, February 6th.
Happy entering! :)
entry for the giveaway is now closed.